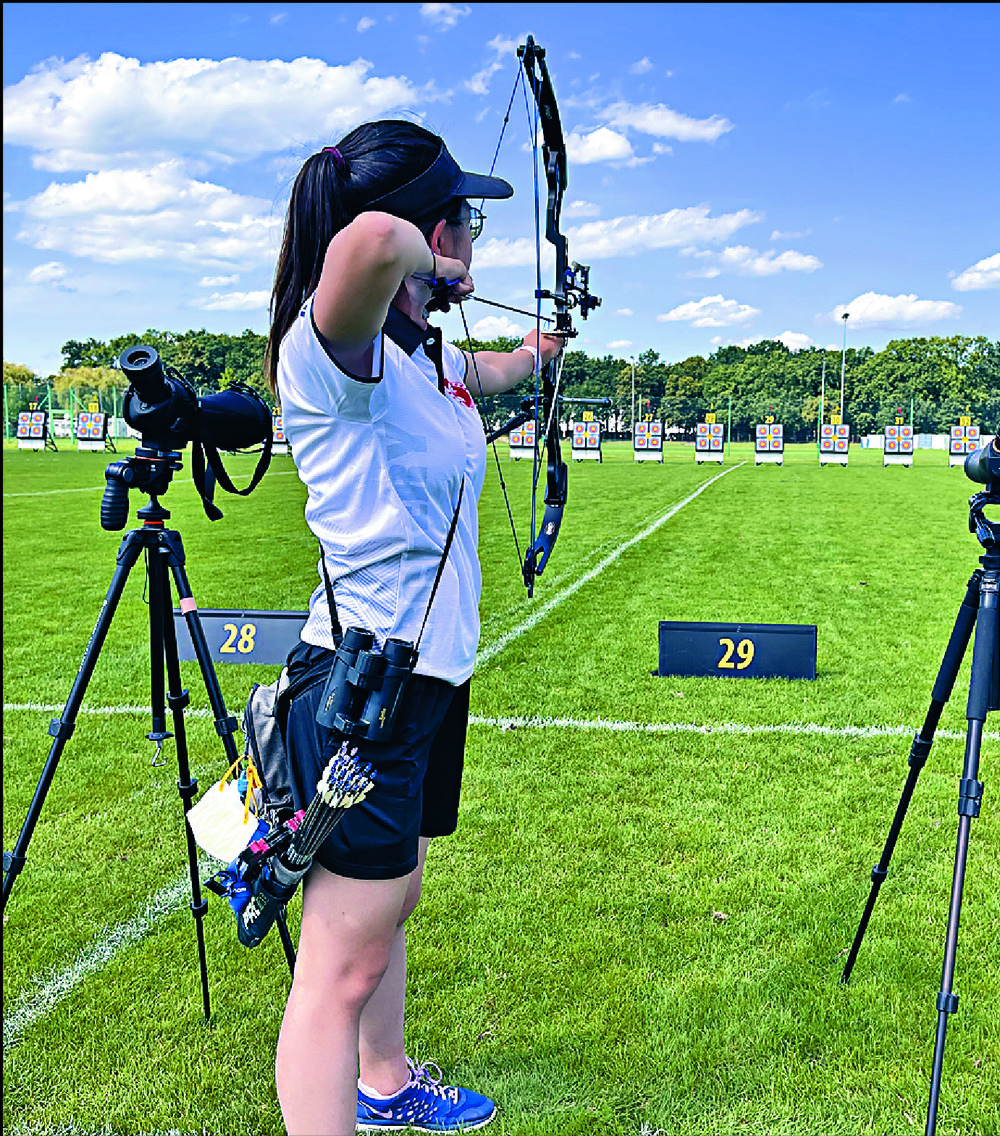 Rising archer has eyes on the target
An HKU student archer has broken three Hong Kong records in the 2022 Archery World Cup in France.
Natalie Yeung Tsz-chai, an HKU sports scholar recipient and undergraduate student at the HKU Business School, won the Women's Individual Champion in the Hong Kong Archery Open held on June 18.

She also broke three Hong Kong records (outdoor compound women individual 50M elimination, outdoor compound junior women individual 50M qualification and outdoor compound junior women individual 50M elimination) in the 2022 Hyundai Archery World Cup organized by World Archery World in France, held between June 21 and 26.

With help from the Centre for Sports and Exercise staff, she was able to continue with her archery and physical training even during exams.

"It is hard to resume strength training and take the examination right before the competition," said Yeung. However "the training has boosted my confidence to stay focused under pressure and strive for excellence."

She also thanked coaches and teammates. "The coaches focused on my weaknesses so I could maintain my endurance in the competition."

Center director Michael Tse said: "We are very proud of her dedication and efforts."

Yeung has been training in archery for eight years and holds the record for the outdoor compound junior women individual in Hong Kong.

She ranked 37th in the compound junior women qualification round in the World Archery Youth Championship in 2019.

Last year, Yeung and her partner Wong Ka-ching broke the Hong Kong record in the inter-team 50m (2x72 arrows) for the mixed compound bow youth team qualifying event, with 1,316 rings.

Yeung is also a student of economics and finance at HKU, where she was selected as a sports scholar from 2020 to 2021 for her outstanding results in archery.

The program rewards youth who excel in sports in the years leading up to university.

The selected student-athletes are provided with different levels of support, including tuition fee waivers and free accommodation.