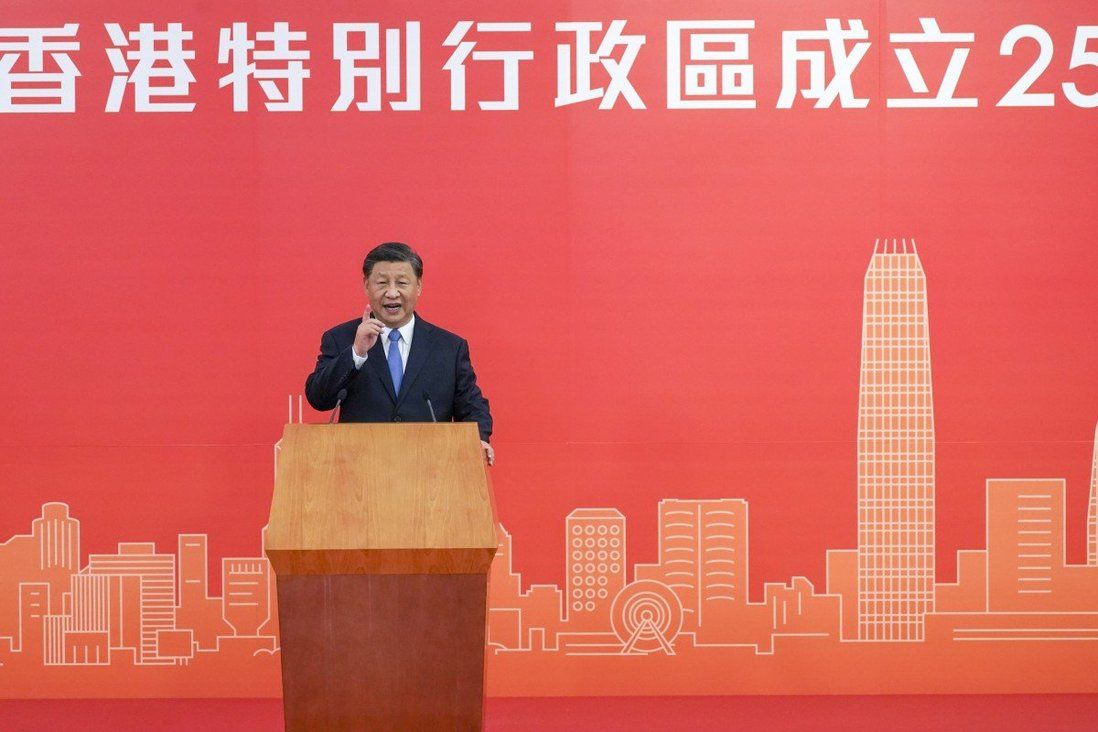 'Risen from the ashes': Xi Jinping hails Hong Kong's resilience
Xi Jinping says Hong Kong has 'overcome risks and challenges one after another', adds the whole nation is celebrating the handover anniversary with the city.
President Xi Jinping hailed Hong Kong for having "risen from the ashes" as he began his long-anticipated visit on Thursday to celebrate the 25th anniversary of the city's return to Chinese sovereignty, underscoring Beijing's commitment to the "one country, two systems" governing principle for a "bright future".

The president, who travelled to Hong Kong with first lady Peng Liyuan on a high-speed train from neighbouring Shenzhen, had a busy first day holding separate meetings with government officials, legislators, judges, representatives from the disciplined services, business leaders and others from various sectors.

"The whole Chinese nation is celebrating this happy occasion with Hong Kong residents," Xi said in his opening remarks as he stepped off the train to a warm welcome by hundreds of flag-waving primary school pupils and others at the West Kowloon terminus on Thursday afternoon.