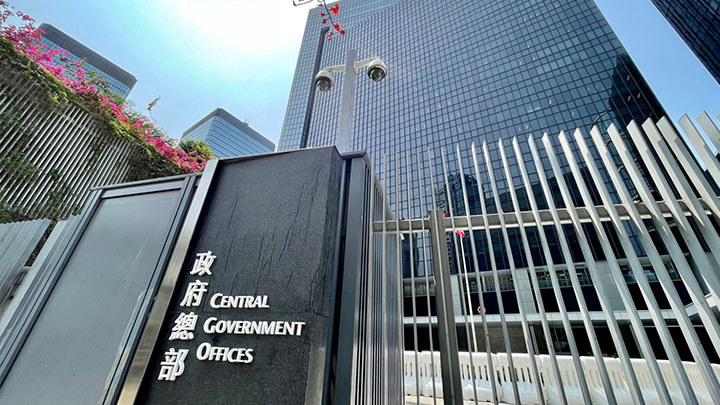 Rights group calls for Workers' Memorial Day to be introduced in Hong Kong
Hong Kong should introduce a Workers' Memorial Day and have monuments dedicated to workers injured or killed during their work built throughout the city, the Association for the Rights of Industrial Accident Victims said.
Members of the association headed to the Central Government Offices in Admiralty to submit a petition on Friday morning on International Workers' Memorial Day.

They also brought a handmade monument to remember the lives lost to industrial accidents and placed it outside the office's building.

They urged the government to introduce April 28 as Workers' Memorial Day in Hong Kong as a sign of its solemn respect for suffering workers.

The association's executive director Siu Sin-man said they originally planned to stage a demonstration and filed for police approval in February. Yet, they retracted their application and instead switched to the form of a petition to express their demands.

Siu pointed out that their petition might be less effective for few workers were joining but noted they would not stop voicing workers' demands.

The activists noted that tens of thousands of industrial accidents are recorded in Hong Kong yearly without any sign of decline. Some 200 lives were lost already.

They urged the government to improve occupational safety, increase penalty levels and enhance the compensation system to prevent more tragedies.

They also asked the government to be more attentive to the victims of industrial accidents.