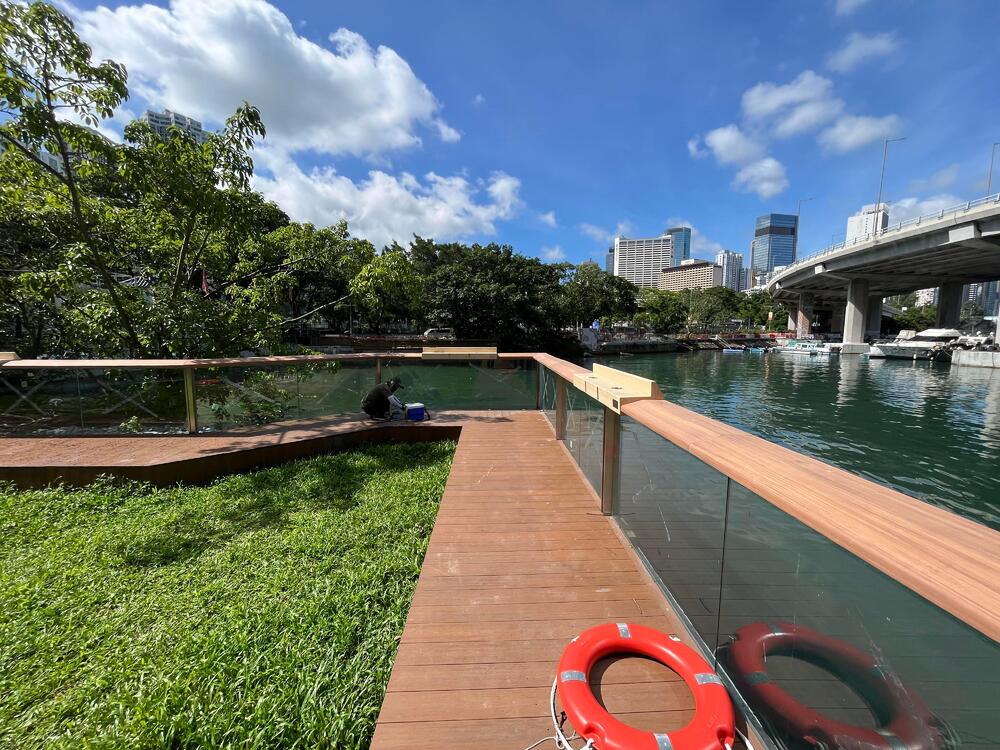 Revitalised Typhoon Shelter to open on eve of Mid-Autumn Festival
Revitalisation works of the Causeway Bay Typhoon Shelter waterfront at Victoria Park Road have been completed and will be officially opened on Friday (Sept 9).
The Revitalised Typhoon Shelter Precinct (the Precinct), about 10,900 square metres in size and 715m long, provides 90m-long fence-free "harbour steps" to bring the public closer to the water. Visitors could enjoy an unobstructed view of the typhoon shelter and Victoria Harbour's sunset.

Three iconic traditional "Walla-Walla" boats will reappear in the Precinct, allowing the public to travel through the typhoon shelter and savour the unique culture. Visitors could also join a guided tour to learn more about the background and history of the typhoon shelter.

Citizens can visit the floating market, interact with boat people who live on houseboats and cast water lanterns in a specific area of the typhoon shelter.

Besides, it has beautified the 150m-long promenade, formerly known as Ah King's Slipway, with the preservation efforts of a large banyan tree nearby.

More greenery, outdoor tables and chairs, as well as shading facilities will be provided. A food kiosk and booths will be set up near the banyan tree to sell a variety of traditional local snacks.

Public members are welcome to bring along their pets on leashes to the 24-hour-open Precinct.

The Precinct is the sixth harbourfront shared space. With two more harbourfront spaces expected to open by the end of this year, the total length of the promenade will be extended to about 26 kilometres.

Meanwhile, the Development Bureau has commissioned the City University of Hong Kong to conduct a study on the effectiveness and feasibility of enhancing the biodiversity of the Causeway Bay Typhoon Shelter.