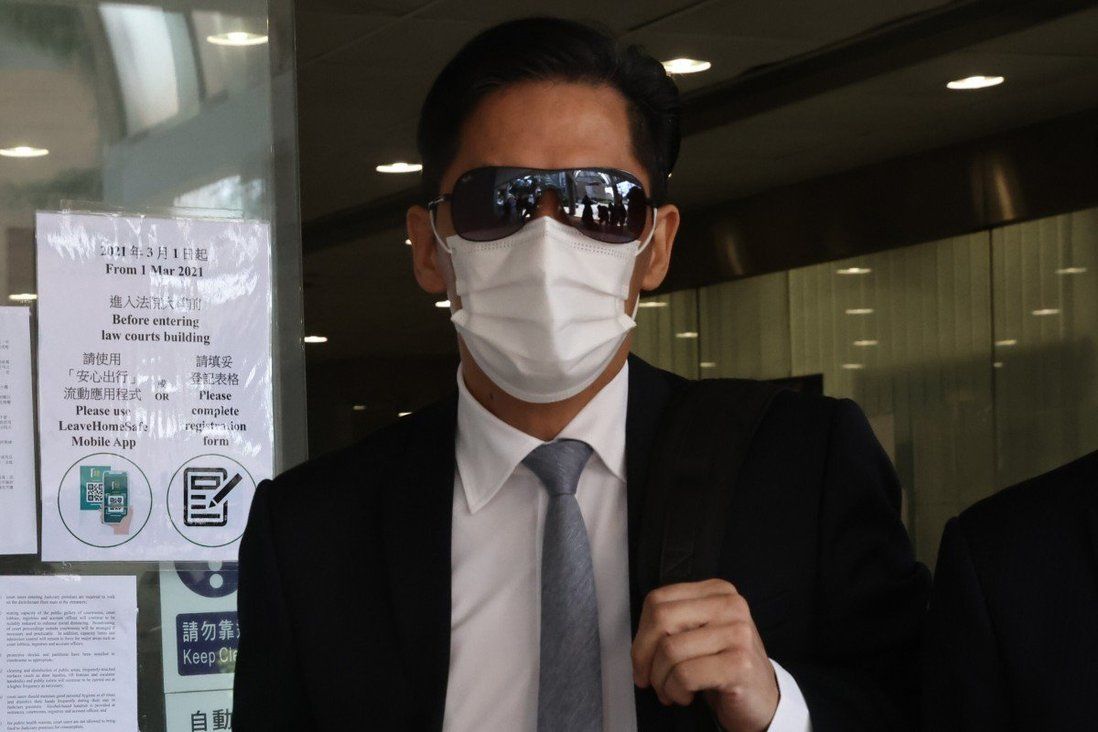 Retired senior Hong Kong police officer gets 1½ years' jail for fraud
The District Court denied the defence's request for a suspended jail sentence for retired superintendent Lung Siu-chuen, 55, noting he had committed an act of dishonesty out of greed.
A former senior Hong Kong police officer has been jailed for 1½ years for defrauding the government and a bank out of HK$6 million (US769,200) when he applied for loans to buy a luxury property five years ago.

The District Court on Monday denied a request by the defence to suspend the jail sentence of retired superintendent Lung Siu-chuen, 55, noting he had committed an act of dishonesty out of greed.

The defendant was also ordered to surrender HK$1.16 million in illicit gains he obtained by leasing out the property between 2016 and 2020.

Lung, who retired in May after 35 years on the force, is believed to be the first person convicted of fraud in relation to applications made under the government's Housing Loan Scheme, which was introduced in 1981 to help senior civil servants acquire their own accommodation.

He was found guilty of two counts of fraud for deceiving the government and HSBC into lending him HK$2.08 million and HK$3.9 million, respectively, to pay for a Discovery Bay flat at Woodbury Court in Parkvale Village in November 2016.

The court previously held that Lung had knowingly breached a ban on government employees to let and sublet properties bought with a subsidy under the scheme, when he leased the flat to two tenants and earned a total of HK$1.16 million in rent over the next four years.

The ex-officer had also made false claims to HSBC that the flat was for his family's use in order to procure a mortgage at 60 per cent of the property's value, the ceiling for self-use residential properties and 10 per cent higher than that for investment ones such as his.

During the trial, Lung claimed he was unaware of the relevant restrictions in applying for the loans, but Judge Sham Siu-man earlier this month ruled he must have intended to dupe authorities, given his heavy involvement throughout the process and understanding of the law as a high-ranking official in the force.

Lung was set to lose HK$3.5 million in gratuities and a monthly pension of HK$60,000 following his conviction, according to his lawyers.

Passing sentence on Monday, Sham said the condition for a government subsidy provided that Lung was not required to move out of police quarters given he did not lease out the property which he bought, but he had nevertheless opted to deceive authorities despite the preferential treatment.

"Clearly the defendant leased out the flat not because of necessity, but out of greed," Sham said.

The gravity of the case was compounded by the false instruments executed by the defendant and the ill-gotten gains he had received by letting the property over a four-year period, he added.

The judge started with two years' imprisonment and trimmed the term by six months in light of Lung's clear criminal record, the mitigation letters submitted by his relatives and former colleagues, and his promise to make full restitution.

Fraud is punishable by 14 years in prison, but that term is capped at seven years when the case is heard in the District Court.