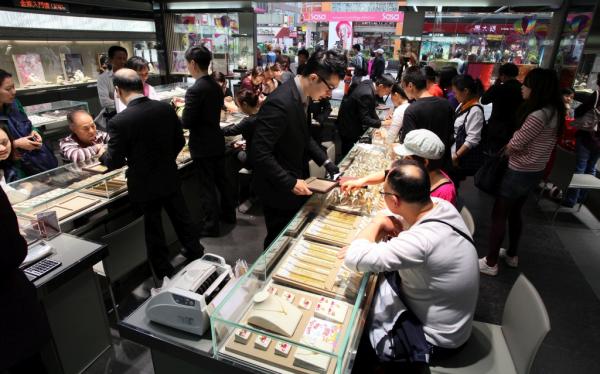 Retail sales rose by 12pc in Oct as spending boom continues
Retail sales this October rose 12 percent year-on-year to HK$30.7 billion, with electronic consumption vouchers boosting spending sentiment.
Census and Statistics Department released the latest figures on Tuesday, saying there was continued growth following the entrenched economic recovery and the release of the second batch of consumption vouchers.

Total retail sales increased by 8.5 percent to about HK$289 billion for the first ten months of this year compared with the same period last year.

Figures showed that online sales accounted for eight percent of retail sales value in October, which was estimated at HK$2.5 billion, indicating a 29.4 percent jump compared to October 2020.

For the first ten months of 2021, taken together, the value of online retail sales increased by 41.7 percent compared with the same period in 2020.

The value of sales of electrical goods and other unclassified consumer durable goods increased by 52.1 percent compared with October 2020 records.

It was followed by the value of sales of other optical shops and jewelry, watches and clocks, and valuable gifts, which increased by 23.9 percent and 23.1 percent, respectively.

The motor vehicles and parts sales marked an 18.6 percent decline, followed by sales value for books, newspapers, stationery, and gifts. Sales of food and alcoholic drinks, and tobacco dropped by 3 percent and 1.7 percent, respectively.

A government spokesperson expected that the stable local pandemic situation and improving employment and income conditions alongside the Consumption Voucher Scheme should support the retail sector in the near term.