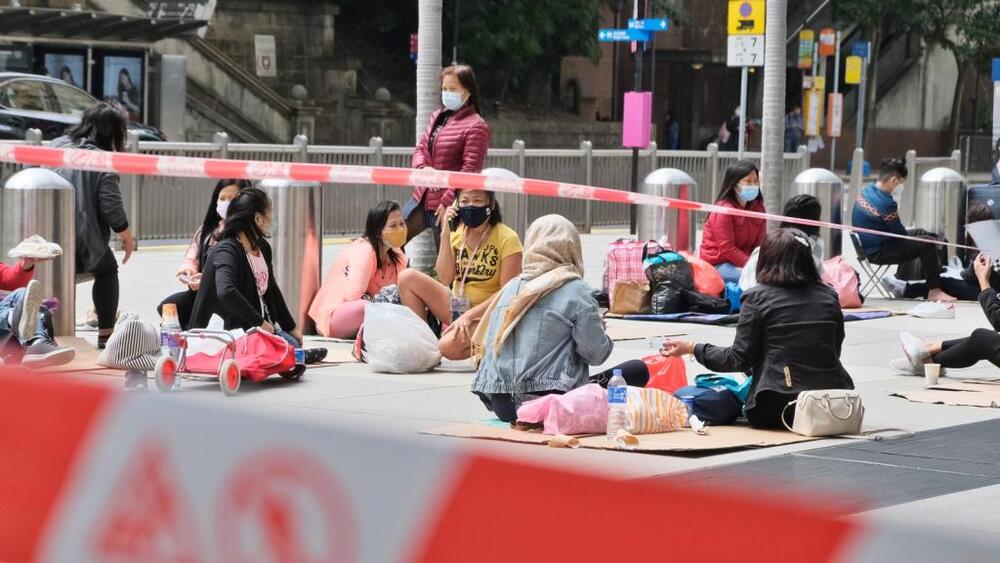 Restaurant director imprisoned for illegal employment of foreign domestic helper
A restaurant director was sentenced to two months after he ask his foreign domestic helper to work as a cleaner in restaurant.
The Immigration Department received a complaint about a foreign domestic helper working at the restaurant as a cleaning worker. The force then arrested the duo involved, unveiling that the restaurant director was the contractual employer of the helper.

It was understood that the Thai food restaurant concerned was located at Sai Wan Ho Street in Shau Kei Wan.

The restaurant director pleaded guilty to one count of consent, connivance, or neglect in the employment of a person who was not lawfully employable and was sentenced to two months' imprisonment at Shatin Magistrates' Courts on Monday.

The arrested foreign domestic helper pleaded guilty to one count of breach of condition of stay by taking up unapproved employment and was sentenced to two months' imprisonment suspended for two years.

The restaurant was also summonsed for employing a person not lawfully employable, and the representative was fined HK$6,000.

"Visitors are not allowed to take employment in Hong Kong, whether paid or unpaid, without the permission of the Director of Immigration. Offenders are liable to prosecution and, upon conviction, face a maximum fine of HK$50,000 and up to two years' imprisonment," an Immigration Department spokesperson said.

Meanwhile, employing a person who is not lawfully employable was liable to a fine of HK$500,000 and 10 years' imprisonment. The director, manager, secretary, and partner of the company concerned may also bear criminal liability.