Several high-end restaurants are full or close to completely booked, with no openings at some places until end of June.
Bookings are pouring in for Hong Kong's fine dining restaurants with reservations stretching to the end of June, as consumers for a "revenge spending" binge ahead of the much-anticipated lifting of dining restrictions on Thursday.

Several medium to high-end restaurants told the Post they had received an influx of bookings for dinner. April's remaining weekends are fully booked, while those in May are over 70 per cent booked.

However, some places have reported difficulty in recruiting enough staff, and the ones that can find hires have been forced to raise salaries.

The uptick in reservations follows the government's announcement last week that restaurants can offer dine-in services until 10pm, up from the current 6pm, starting on Thursday. Each table can also seat as many as four people, up from two.

Banquets can host a maximum of 20 people, another curb eased amid improvements in the city's fifth wave of Covid-19 infections. All catering staff must be vaccinated and undergo rapid antigen tests every three days.

With the relaxation of rules coming on the back of the government's distribution of the first half of consumption vouchers worth a total HK$10,000 (US$1,275) to residents earlier this month, one operator expected the battered catering sector to embrace a boom in business.

At L'Atelier de Joel Robuchon at The Landmark in Central, an employee said lunch slots were fully booked until the end of June. Dinner openings for weekends in April at the Michelin three-starred restaurant were almost all taken.

The staff member said bookings for dinners on weekends in May were about 80 per cent full. "Patrons can make reservations themselves on our online system so tables have been quickly booked," he said.

Other fine dining restaurants, Glassbelly Tea Lab and Kyoku in Causeway Bay, Nan Tei in Central and L'Envol in Wan Chai, all reported a flurry of bookings ahead of the relaxation of business curbs on the city's 16,000 eateries.

Wing Yeung, founder of Glassbelly, said evenings were fully booked for weekends in April and May.

"Dinner bookings for the weekends have been exceptionally good. We've specially adjusted our menus with more umami dishes to woo our customers," she said.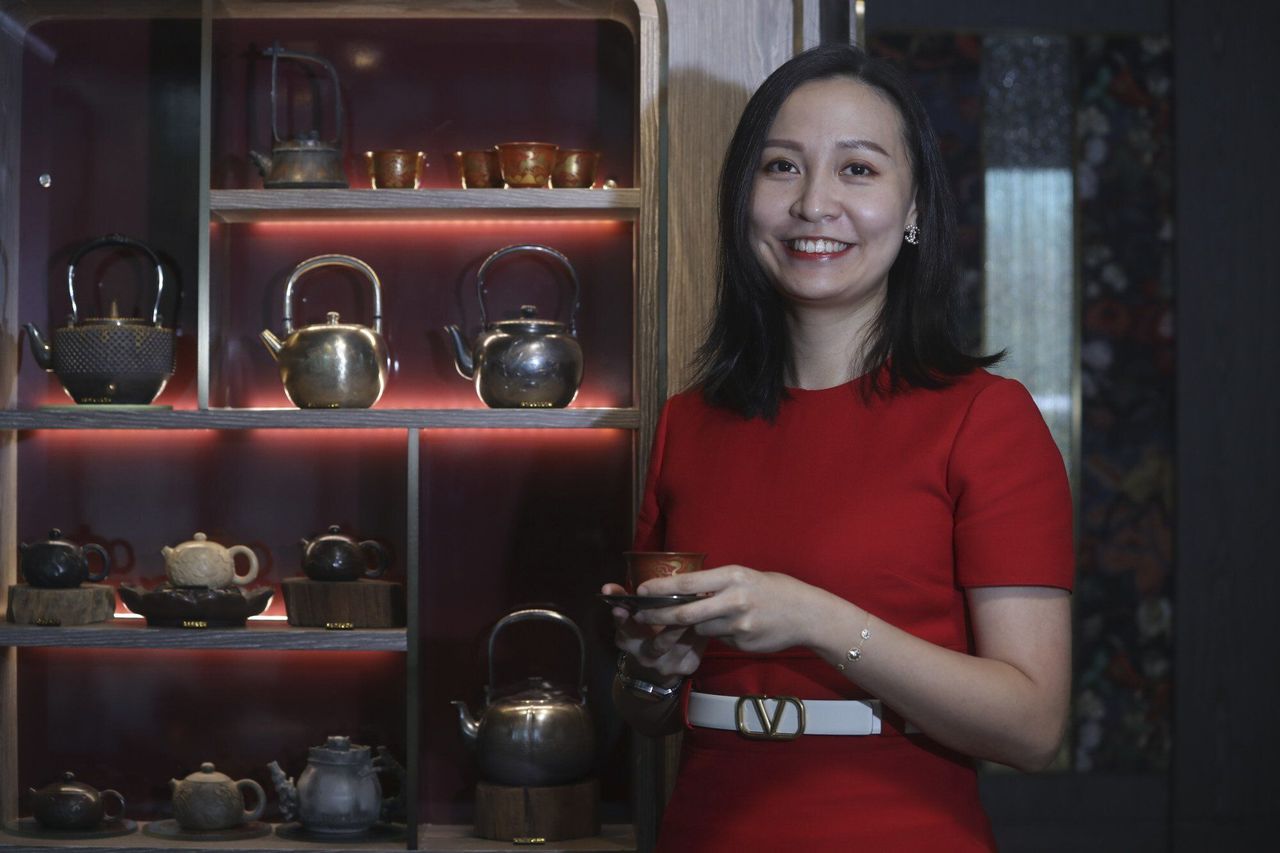 Wing Yeung, founder of Glassbelly, where evenings are fully booked for weekends in April and May.

Ken Li, teppanyaki head chef at Japanese restaurant Kyoku, said lunch bookings were full until June, and more than 70 per cent of dinner slots for the next two months were taken.

"Diners have not enjoyed a night out for a long time, so they will take this chance of rule-easing to have gatherings with families and friends," he said.

Louise Ching, manager of Japanese skewer restaurant Nan Tei, said he noticed that Hongkongers had started to go on a "revenge spending" binge with their consumption vouchers.

"Our restaurant is already fully booked for Thursday. We expect more people to gradually dine out and the catering sector will enjoy a business boom," he said.

A spokeswoman for Pirata, which runs 25 restaurants, said bookings began pouring in as soon the easing of restrictions was known.

"We believe bookings will further increase by 50 to 70 per cent towards the end of May and hopefully be back in full swing once again at the end of the second quarter," she said.

An employee for French restaurant L'Envol said dinner bookings for weekends were full until mid-May.

A senior staff of a catering firm operating over 30 high-end restaurants in Hong Kong said several of its restaurants in Central expected to be 80 to 90 per cent full in the first week of evening dine-in resumption, going up to 100 per cent the following week.

"Bookings are very good, like other restaurants in the same district," he told the Post. "But we have issues in hiring frontline staff after the protracted suspension of dinner business."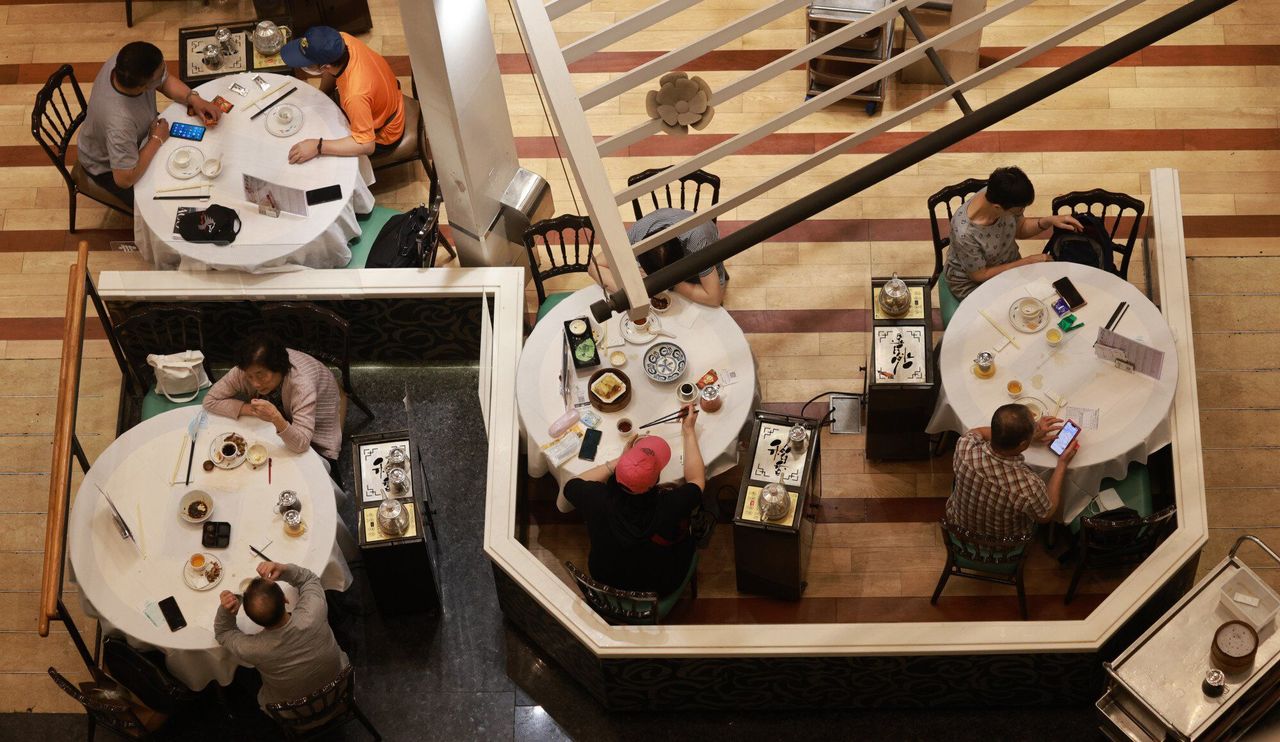 While restaurants have reported an influx in bookings, many operators also said they were facing a manpower crunch.

To prepare for reopening in the evenings, the firm began to increase payroll a few weeks ago when the government revealed its intentions to ease dining restrictions. Despite that, it still had a 30 per cent shortfall in its workforce.

"We had a candidate who lives in Tung Chung and declined our offer to work as a waiter on the grounds that Central is too far away," the senior staff said. "There was a dishwashing candidate who turned away from a job interview immediately, saying 'the restaurant is so big, which means there are a lot of dishes to wash'."

He also gave the example of a waiter who was hired but failed to show up on the first day of work and did not give any notice. "A week later, we were able to contact the waiter, who said he was sick and would no longer join us."

Salaries for part-time workers were also on the rise along with higher demand for catering jobs, he said. "On average, a part-time waiter or waitress costs HK$120 per hour on a weekend, which is about double from the HK$60-HK$70 previously."

"Who said unemployment rate is high?" he said.