Green burials gain traction in recent years, involving scattering the ashes of the dead in memorial gardens or at sea.
Hong Kong is set to renew a push for residents to accept green burials amid a rise in the number of deaths in recent years.

A consultancy study has been launched to find out why people are reluctant to adopt alternative funerals, with the aim to formulate strategies for promoting better awareness of methods such as scattering the ashes of the dead over pebbles in 13 designated memorial gardens or at sea.

Despite an increase in the number of green burials in recent years in Hong Kong – from 7,909 in 2019 to 9,449 in 2022 – the proportion of such cases to the number of deaths dropped from 16.2 per cent to 15.4 per cent over the same period.

"The work in promoting green burials involves changing the mindset of members of the public," said a spokesman for the Food and Environmental Hygiene Department – the government unit that provides cremation and burial services.

"It takes time to bring about change in social norms and conventions, and for the public to accept green burials as a sustainable means of handling human ashes."

Kwok Hoi-pong, chairman of the Funeral Business Association in Hong Kong, said: "The reluctance is rooted in traditional beliefs. Most families would still like to keep the ashes of their loved ones in urns placed in columbarium niches."

Kwok suggested the department follow Macau's practice, in which families put cremated ashes in a biodegradable bag and bury it in a memorial garden. The spot will be reused in about two years after the ashes mix with the soil, according to Macau authorities.

Kwok said: "The ashes will be physically there for a couple of years. It can give family members a place to worship and a way of connecting with their deceased loved ones. Unlike in Hong Kong, where the ashes in a green burial are put in a metal container and will disperse quickly after being scattered."

On the department's consultancy study, its spokesman said: "Adopting a design-oriented, user-based approach centred on the needs of service users, the study seeks innovative and appropriate solutions and creates more possibilities.

"During the course of the study, the consultant will invite relevant stakeholders, including members of the public, representatives from the funeral trade, academics, operators of private cemeteries and NGOs, to take part in workshops and face-to-face interviews for a thorough understanding of their views."

The study is expected to conclude by the middle of the year.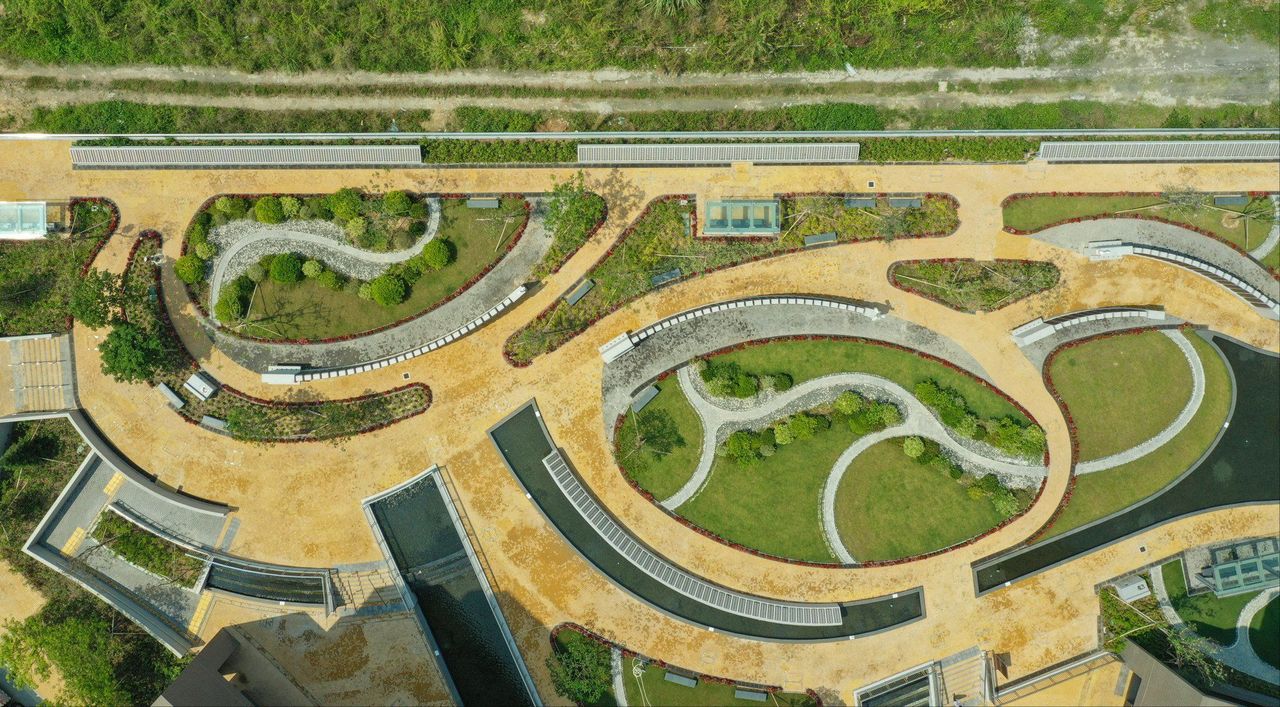 The Tsang Tsui Columbarium in Tuen Mun sports a Garden of Remembrance for green burials.

With the completion of several public columbarium projects in recent years, families no longer have to wait for years for a niche. All 77,000 applicants for niches at public columbariums from 2020 to 2022 were allocated one without the need to wait, according to the department.

At present, the department manages 11 public columbariums, with a total of 424,699 niches. Five of the facilities are fully occupied. The number of niches available for allocation in the remaining venues is 112,128.

On top of an annual allocation exercise, the department has been providing about 1,700 niches at the Tsang Tsui Columbarium in Tuen Mun monthly for public applications since late 2020.

The department also said the government was building new columbariums. A project at Cape Collinson Road in Eastern district, yielding about 25,000 public niches, was mostly completed at the end of last year.

Another project at Shek Mun in Sha Tin will provide an additional 40,000 niches in 2025.

There are also plans to build two columbariums at Siu Ho Wan on Lantau Island and Kwai Yu Street in Kwai Chung. The two projects can provide 102,000 niches. The Siu Ho Wan site is set to be completed in 2026-27. The Kwai Yu Street project is expected to be ready by 2028.

But with a growing and ageing population, the government said promoting green burials remained a major strategy in the years to come. The number of deaths in Hong Kong has been rising since 2017, from 46,829 to 50,666 in 2020, and to about 62,100 in 2022.

Yau Ka-man, a veteran broker of niches at private columbariums, said he did not believe the substantial increase in public niches and promotion of green burials could dent his business.

"It is like the housing market. Those who can afford it will opt for a private flat. To show filial piety, some children will have no problem spending more than HK$100,000 (US$12,700) on a private niche in a columbarium with good feng shui for their parents," Yau noted.

A Consumer Council survey last year on five private columbariums found prices of niches could vary, with some costing 12 times more than others. Prices of single niches of different grades within the same columbarium could range from HK$200,000 to HK$2.49 million. The most expensive double-niche lot cost close to HK$5.2 million, according to the council report.

Yau rejected suggestions there was niche speculation. "The Chinese believe that a niche facing the right direction and in the right location can bring good luck to the descendants and naturally it will cost more."