A recent survey conducted by district council members also found that nearly half of homeowners wanted flat-for-flat compensation.
More than nine in 10 Hongkongers who will be affected by a major Urban Renewal Authority (URA) project in Yau Tsim Mong would prefer to be relocated elsewhere in the same district, and nearly half of homeowners there want "flat-for-flat" compensation, according to a survey.

District council members conducted the survey in October and November, making home visits to 343 residents living in Yau Tsim Mong district to gauge their views on redevelopment.

Leo Chu Tsz-lok, who led the survey along with fellow councillor Frank Ho Fu-wing and former council member Natalie Tsui Wai-fong, told a press conference on Sunday one takeaway was that the government should keep locals better apprised of their plans.

"The authorities should provide a redevelopment timetable as soon as possible, disclose more research content and increase the flow of information to the public," he said.

The URA had previously unveiled its blueprint for overhauling parts of Yau Ma Tei and Mong Kok with relaxed planning restrictions aimed at allowing residents to enjoy more living space and open areas while also making room for subsidised housing.

After a four-year study, the URA disclosed the details of the plan in a paper submitted to the Legislative Council in September. The study covers about 212 hectares (524 acres) and 3,350 buildings, of which about 65 per cent are at least 50 years old.

The blueprint seeks to address the problems arising from the area's high population density through measures such as creating underground spaces for parking, improving walkability and providing more public open space.

When asked where they would prefer to be relocated if their current flats were repossessed, 92 per cent of owners and 98 per cent of renters said they hoped to remain in the same area, the survey found.

When it came to compensation, 43 per cent of owners favoured the use of the flat-for-flat scheme while 42 per cent preferred cash, with URA payouts equivalent to the average cost of a seven-year-old flat in the area.

Residents were also asked if they would be willing to participate in large-scale maintenance of the building they lived in if it were redeveloped. About two-fifths of owners who lived in the flats in question said they would only be willing to undertake necessary repairs, as did just under two-thirds of those who owned homes but did not live in them. About 38 per cent and 19 per cent, respectively, said they would not actively participate in maintenance.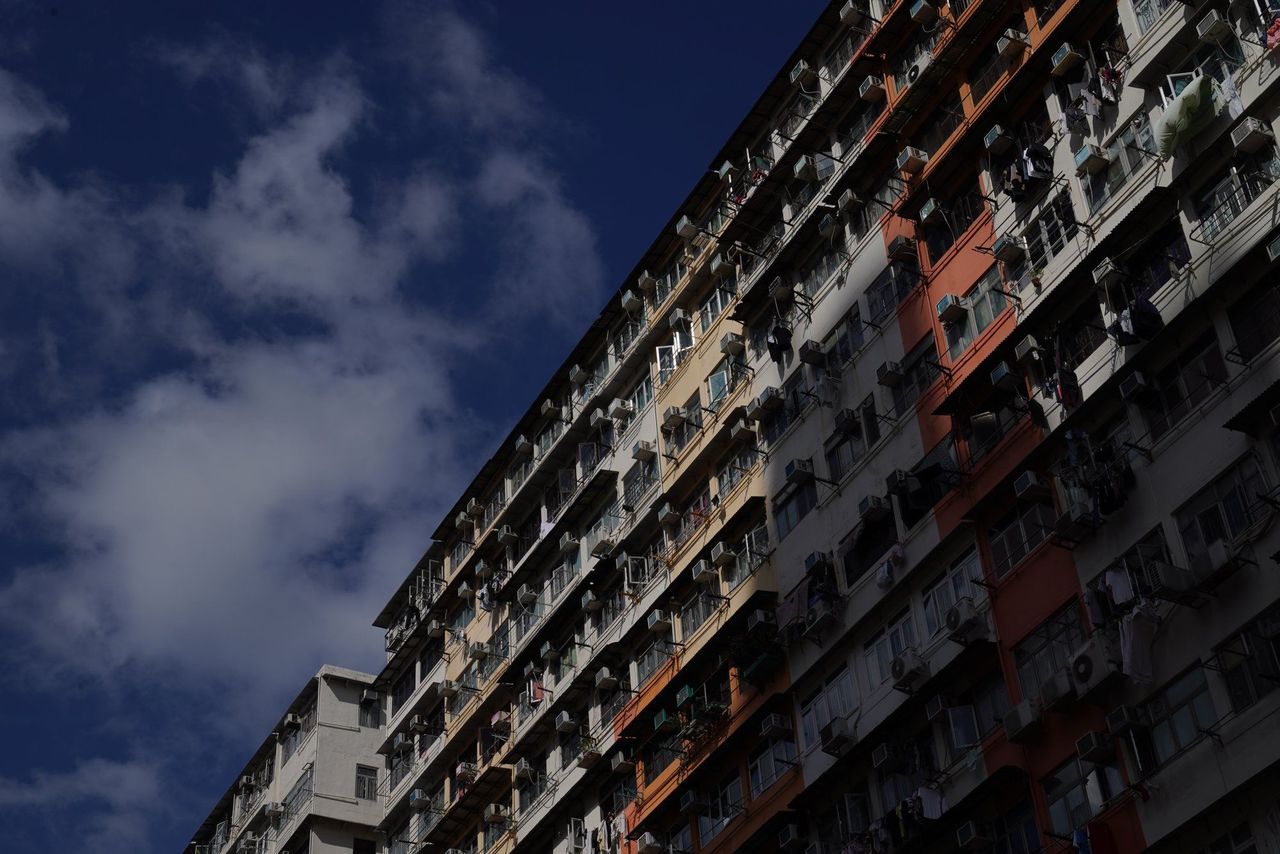 Nearly half of homeowners to be affected by the renewal project said they preferred flat-for-flat compensation.

Chu on Sunday suggested the supply of transitional housing be increased in concert with the redevelopment to cope with the sudden increase in demand, adding that he hoped flat-for-flat compensation could be arranged for affected residents.

"The government should take the lead [in providing assistance], because if we're just relying on the URA or other redevelopment projects, then residents will be extremely worried because there are no placement arrangements for them," he said.

Tsui said she hoped authorities would take into account elderly residents' difficulty adapting to new living environments and give them priority in relocating within the same district.

In response, the URA said owners receiving cash compensation could choose to buy suitable flat-for-flat homes in new projects in the same district.

The URA would also coordinate with the Housing Authority and Hong Kong Housing Society to reserve a certain number of public housing flats every year for resettlement purposes. It would also conduct a population survey to understand residents' demands for public housing in the redevelopment project.