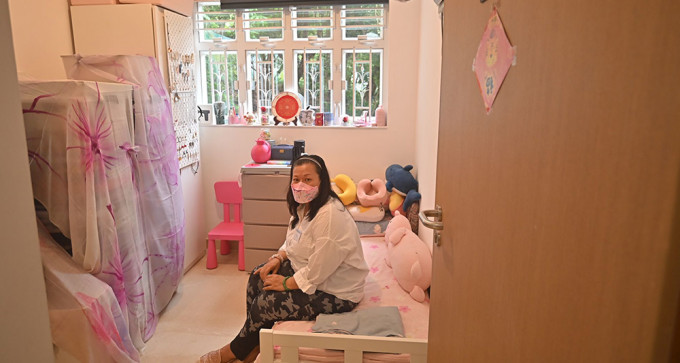 Residents move into govt property-turned-transitional housing
A transitional housing project that once served as a government dormitory opened on Monday to residents awaiting allocation to public rental housing.
Located on Victoria Road on Mount Davis, the transitional housing block is converted from a government dormitory. The three-storey building houses 11 single-resident units of about 70 to 100 square feet that cost HK$2,000 to rent.

Residents settling commended the comfortable living environment. A woman surnamed Chan said that she used to live in an apartment in Wan Chai with no air conditioning, windows, or a bed.

The lack of basic facilities at her last address, including a toilet, which she had to share with other residents, sent her into serious depression.

Chan said that moving into the new transitional housing unit, which has a sea view, was an experience akin to going to heaven. She said that moving into more comfortable housing has lifted her spirits, and she feels not been abandoned by society.

Joe Leung Cho-bun, director of the community organisation responsible for the transitional housing program and Social Work professor at the University of Hong Kong, hopes the government will make use of more vacant units, as there are about 200,000 people still living in subdivided housing.