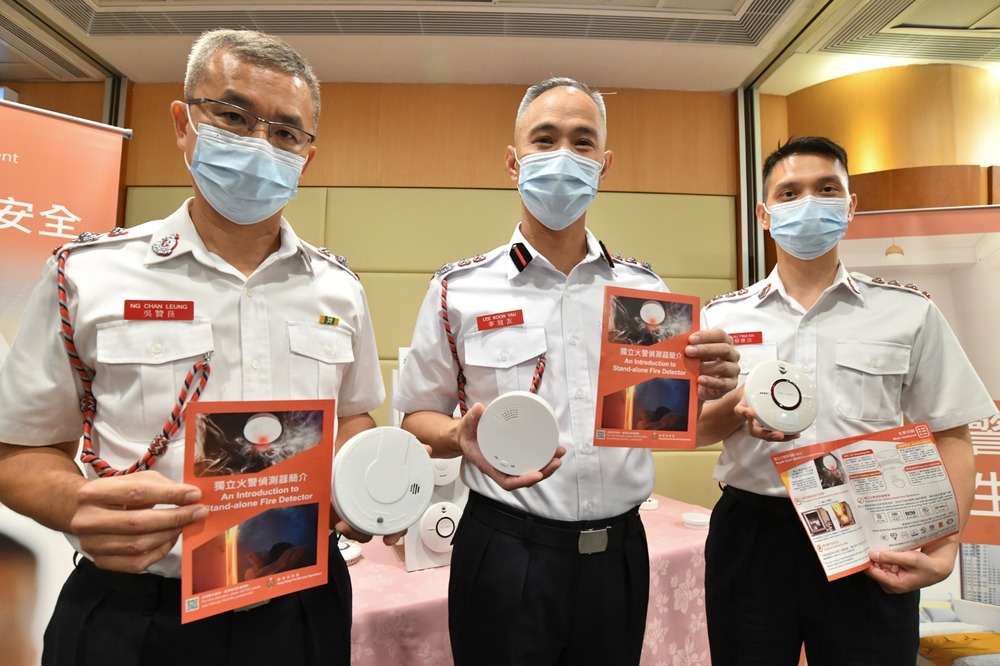 Residents encouraged to install standalone fire detectors
Residents are encouraged to install standalone fire detectors in their homes and residential buildings as part of a policy that is due to take effect next Wednesday.
The Fire Services Department said an amendment to the Fire Service (Installations and Equipment) Regulation aims to encourage members of the public to install detectors in domestic premises.

A standalone fire detector is a battery-operated device for detecting a fire and gives an alarm warning to a building's occupants so residents have more time to evacuate in the event of a fire.

The Fire Service Department announced that owners and occupants of buildings can install standalone fire detectors without engaging registered fire service installation contractors starting next month. They will also be exempted from the duty of keeping the detectors in efficient working order at all times, as well as having them inspected once a year. But detectors that are required by the law to be installed will still need to follow the old regulations.

The Department will launch promotional activities and publish guidelines for the installation of detectors. It has also been preparing a scheme to distribute the detectors to those in need, such as the elderly who live alone and ethnic minorities.

A fire detector costs around HK$150 in HKTV mall.