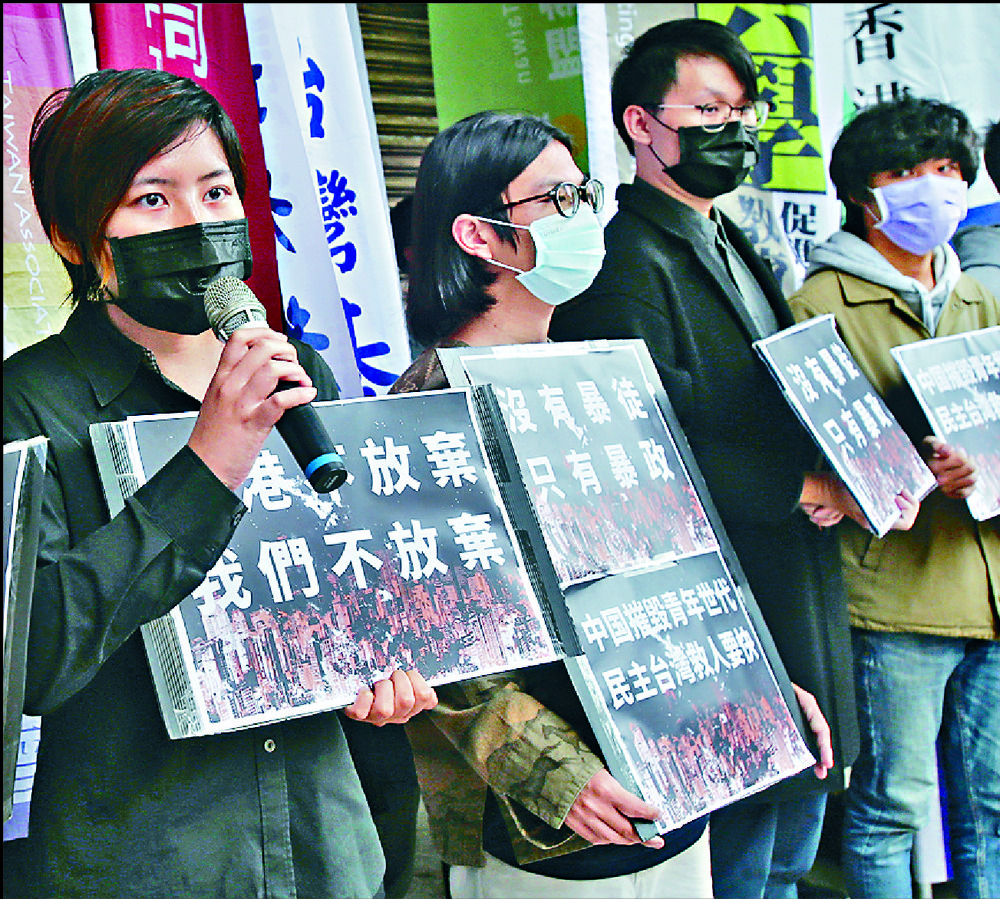 Residency cloud forms for HKers in Taiwan
Taiwan appears to be gearing up to tighten immigration rules for Hongkongers, making them stay for four years before they can apply for permanent residency against the current one-year requirement.
The prospect was revealed yesterday by the Liberty Times, a newspaper associated with President Tsai Ing-wen.

It said the proposal by Taiwan's Mainland Affairs Council is aimed at plugging national security loopholes to guard against "mainland penetration of Taiwan via Hong Kong."

The council would neither confirm nor deny the Times' claim.

But it did say there have been frequent discussions in Taipei on immigration policies for people from the SAR amid "rapid developments in Hong Kong and Macau.

"Opinions cover a broad range of issues, and the government is still making assessments.

"Studies and assessments will be done under the principles to safeguard national security, protect human rights and utilization of national resources.

"Necessary policies will be launched after reaching a consensus following thorough consultation and discussions in society."

The Liberty Times also cited government sources as saying the proposal to tighten the rules for Hongkongers wanting to move to Taiwan would put the SAR on a par with foreigners, who must already reside on the island for four years to become eligible for naturalization.

The source said the move was initiated by Taiwanese national security officials after the implementation of the Hong Kong national security law and the influx of mainlanders into the SAR.

"We must speed up plugging loopholes in the simple immigration pathway," the source was quoted as saying.

He described as "outdated" the loose policy for Hongkongers to become Taiwan nationals after just staying for one year.

Under the proposal Hongkongers born in the SAR and not being affiliated with mainland entities would be allowed to apply for Taiwan residency after four years.

But the criteria are even harsher for Hong Kong permanent residents who have moved to the mainland. They would only be eligible for naturalization after six years.

Data points to 11,173 Hongkongers moving to Taiwan in 2021 following the anti-extradition bill protests and the enactment of the national security law. The number was down by 20 percent to 8,945 last year.

Despite a historical success rate of 95 percent for Hongkongers applying for a visa to stay in Taiwan, only 2 percent of new arrivals have lately been granted residency after one year.