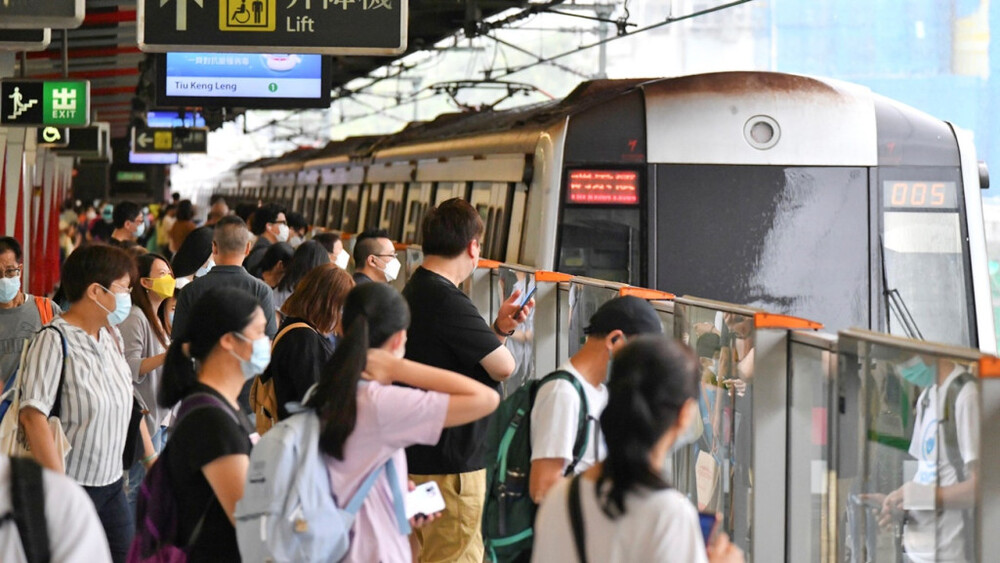 Research into new updated rail system planned for East Kowloon
The transport chief announced today that the scheme of the East Kowloon Line will plan to construct an elevated trackless rapid transit system instead of rails and is scheduled to start in the first half of next year.
In the Legislative Council today, Secretary for Transport and Logistics Lam Sai-hung confirmed that the new line will extend from Po Tat via Sau Mau Ping, Shun On, Shun Lee, and Choi Wan, connecting with MTR Choi Hung Station.

According to a proposal for the city's railway development issued in 2014, the government initially planned the construction of the East Kowloon Line railway to connect the Diamond Hill Station of the MTR Kwun Tong Line and the Po Lam Station of the MTR Tseung Kwan O Line via Choi Wan, Shun Tin, Sau Mau Ping, and Po Tat.

However, after the study, authorities decided to develop the East Kowloon line as an "elevated trackless rapid transit system" rather than a heavy railway system, and it will switch to running through areas from Choi Hung to Sau Mau Ping only.

"That's due to the fact that the project will encounter significant technical difficulties, including constructing deep underground stations, railway tunnels, and very long service passages for connection to the ground level on hilly terrain in the uphill areas," explained the transport minister.

Also, the public will take a longer time to travel between the ground level and the station platforms if a deep underground station is built, he added.

"Given that case, a technical feasibility study for the elevated trackless rapid system will launch in the first half of 2023," said Lam, noting the government will issue the preliminary timetable and implementation arrangement as well.