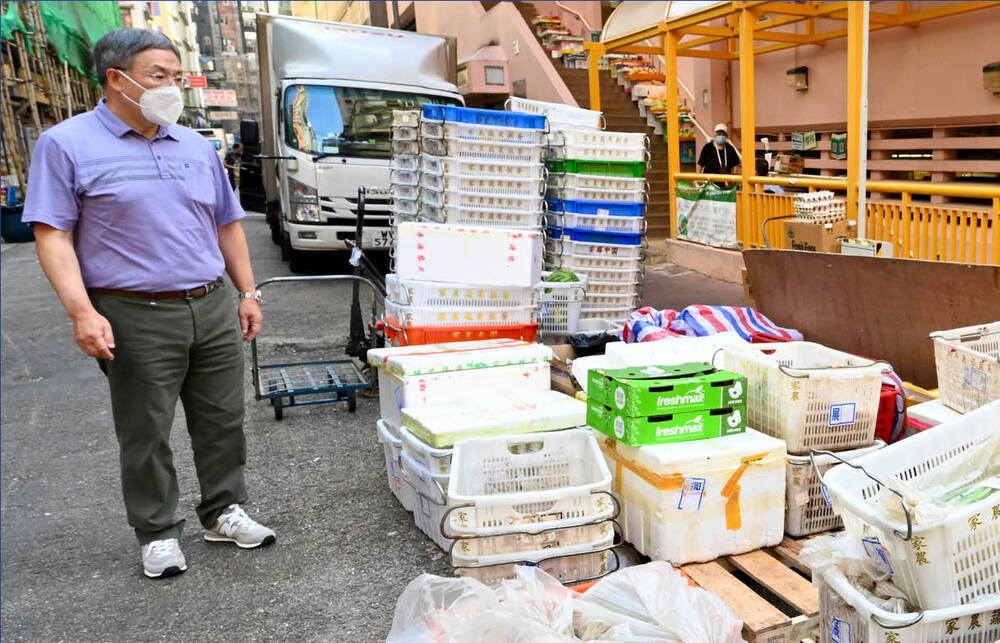 Reporting hygiene black spots soon just a click away
A website where public hygiene black spots can be reported will go online by month's end, says Deputy Chief Secretary Warner Cheuk Wing-hing.
Cheuk was previously tasked to lead a months-long campaign in August to tackle hygiene concerns to improve the city's livability. That included forming overnight anti-rodent teams and deploying artificial intelligence systems to identify dangerous signboards.

The website, first launched last August to promote street cleanliness, will include a list of all hygiene black spots to allow people to evaluate the effectiveness of the program. The public can also suggest new black spots or report recurrent cases.

Cheuk said officials will not relent in their battle to improve public cleanliness despite the three-month cleanup campaign in August having ended.

As a goal listed in the policy address, the task force aims to eliminate hygiene and rodent black spots by 75 and 50 percent this year - the equivalent of 500 hygiene and 100 rodent black spots.

Cheuk said more internet protocol cameras will be installed at hygiene black spots. He said the Food and Environmental Hygiene department has already installed cameras at 400 - out of 700 - illegal refuse deposit black spots.

Cheuk said the authority is considering to increase the fine for street-blocking by shoppers from HK$1,500 to HK$6,000.

Other regulations on environmental hygiene are aligned with the schedule, Cheuk said, adding there is still a long way to go to improve street hygiene.

"Inspections on hygiene black spots is a continuous task," he said. "It is not simple and quick. We will direct related departments to investigate feasible and effective solutions."

Cheuk said the task force last year achieved significant results in its efforts to tackle street-blocking and bicycle disposals in alleys and will continue to solve more issues this year.