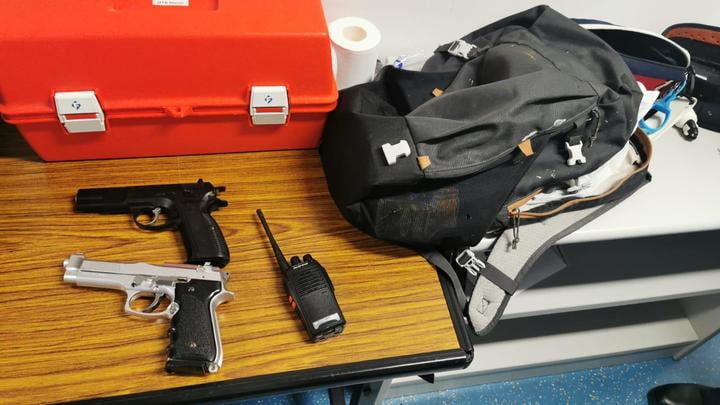 Reporter carrying toy guns charged with possessing imitation firearms
A RTHK part-time reporter who was arrested in April after police found him carrying two toy guns, was charged with possession of imitation firearms today.
The reporter surnamed Hung, 21, will appear in Eastern Magistrates' Courts next Wednesday (Aug 25).

He was also charged with possession of radio apparatus without a license as officers found a walkie-talkie in his backpack as well.

The arrest took place on April 15. The reporter was heading to the Hong Kong Police College in Wong Chuk Hang to cover the National Security Education Day event.

However, he was stopped and searched at Ocean Park MTR station. Officers arrested him after finding two toy guns and a walkie-talkie in his backpack.

The 21-year-old, who is also a film student at the Hong Kong Design Institute, told police the items were props used in a minifilm the night before, sources said. And he forgot to take them out of the backpack.