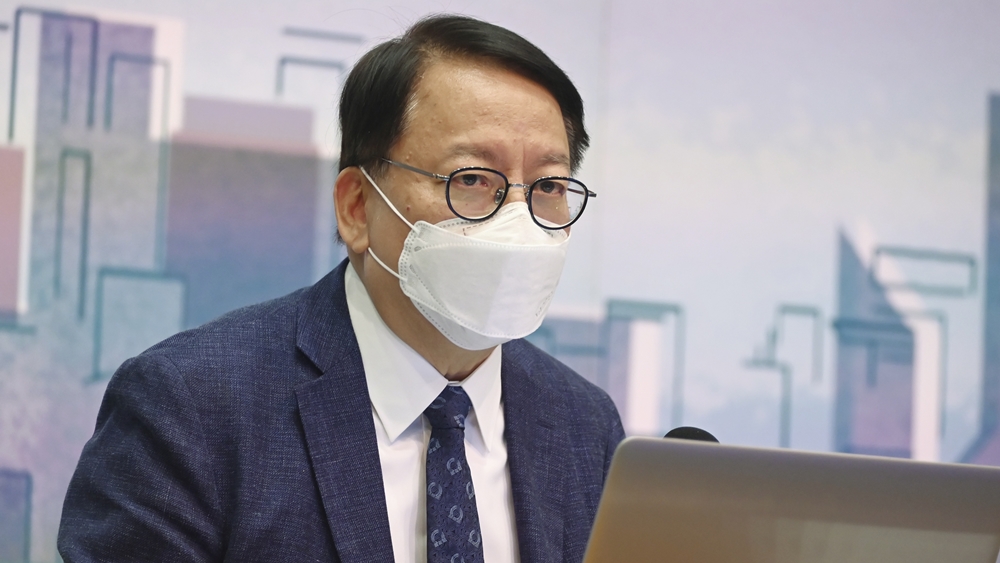 Reopening the border with mainland to see 'positive' sign
Authorities seek different arrangements to reopen the border with the mainland, including conducting a 'reverse quarantine scheme'.
Chief Secretary for Administration Eric Chan Kwok-ki said Sunday that the reverse quarantine scheme, which allows people to complete the quarantine in Hong Kong before entering the mainland, had been proposed to the mainland officials.

"We hope to reopen the border as soon as possible with different measures proposed," he claimed, "our discussion with the mainland government gains positive progress."

China's current quarantine policies for travelers from Hong Kong include seven days of compulsory quarantine in designated hotels after they arrive and three days of self-surveillance home quarantine.

Moreover, Chan said the newly applied '3+4' formats showed a notable effect with around 100 percent increase of inbound travelers in Hong Kong.

He also mentioned the process of Strive and Rise Programme, the one-year scheme to provide 2,000 underprivileged junior secondary school students with financial and educational support, along with mentors.

"Mentors are supposed to meet the students one-on-one every month," Chan said. "However, we are also discussing whether it could be changed into group meetings regarding the circumstances of mentors and students."

According to the scheme, each student will be allocated one mentor to share life experiences with them and provide a variety of training courses. Olympic medallists, including fencing athlete Edgar Cheung Ka-long, women's table tennis team members Doo Hoi-kam, Minnie Soo Wai-yam, and Lee Ho-ching, are chosen to be 'Star Mentor' for the scheme.