Dr Lo Chung-mau says he intends to form anti-epidemic measures rooted in evidence to reconnect Hong Kong with mainland China and the wider world.
Hong Kong's incoming health minister has said resuming quarantine-free travel with mainland China will be one of his top priorities but any policy changes will based on science.

Dr Lo Chung-mau was also asked on Sunday whether Hong Kong should follow the mainland and conduct universal testing. But he said not all mainland policies could be immediately copied by Hong Kong and a need existed to look at data and engage other departments for study.

Lo was speaking at a press conference announcing the team of Chief Executive-designate John Lee Ka-chiu after the members were officially announced by the State Council on Sunday.

Lo said he intended to form anti-epidemic measures firmly rooted in evidence to reconnect Hong Kong with both the mainland and the wider world, enhance the public and private healthcare systems in terms of both quantity and quality, and accelerate innovation in the Greater Bay Area by developing biomedical sciences and nurturing talent.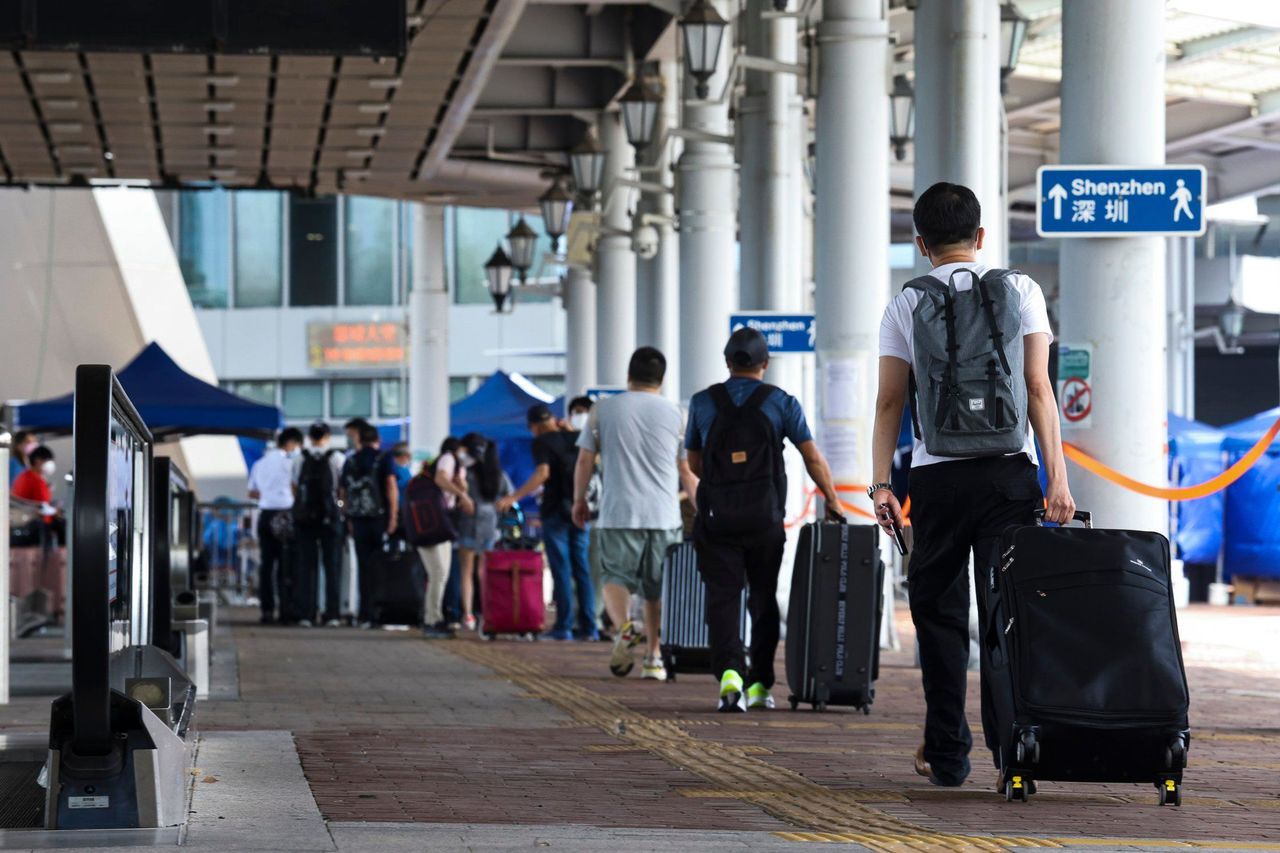 Travellers queuing to get tested for Covid-19.

"We need to fight the pandemic while reconnecting Hong Kong with the world and the mainland," he said. "We should formulate scientific, effective and precise measures to achieve the greatest outcome at the least cost."

Taking his previous role as the head of The University of Hong Kong- Shenzhen Hospital as an example, Lo said he would bring Hong Kong's "good practice" to Shenzhen.

"Every place has their own policies taking into account their respective situations," he said. "We need to look at data, as well as coordination with departments, so I'm not going to say all mainland policies can be applied in Hong Kong instantly. We need time to look into it before we make a decision."

Asked whether Hong Kong should focus on reopening with the mainland ahead of the rest of the world, Lo said relevant data needed to be considered first before deciding.

"Opening the border with the mainland and the rest of the world is a livelihood and economic issue, and also an issue that impacts different families. We will do our best," he added.

Lo is an internationally renowned expert in hepatobiliary surgery, liver cancer and liver transplants. He is the director of the Liver Transplantation Centre at Queen Mary Hospital.

Medical and health services lawmaker David Lam Tzit-yuen welcomed Lo's appointment.

"Professor Lo is a very senior surgeon and well respected within our profession. He is well-versed with the medical system across the border, and I believe he will be instrumental in amalgamating the medical system on both sides," said Lam.

Lam also said he hoped the incoming minister could address other pressing needs in the medical sector, including enhancing telemedicine technology and the co-development of Chinese and Western medicine.

"I look forward to cooperating with Professor Lo in all these aspects in the next few years," he added.