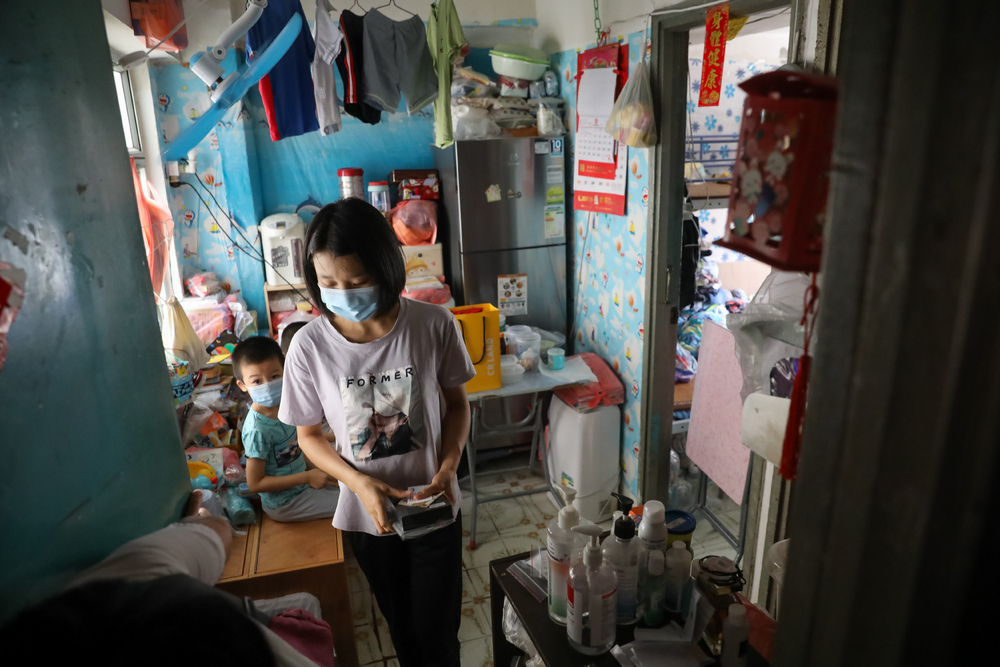 Rental control for partition flats gets green light in LegCo
Hong Kong lawmakers have passed a bill to cap rental increase for the city's 110,000 partition flats, which drew mixed reactions on whether this can help grassroot citizens.
Legislative Council passed the third reading of a bill to amend the Landlord and Tenant Ordinance on Wednesday evening, with 37 lawmakers voting in support and two abstaining. The measures will take effect as soon as January 2022.

Under the new law, tenants of partition flats are guaranteed a four-year lease period. Landlords cannot raise the rent in the first two-year period. After that, the rental increase will be capped at 10 percent.

However, the law does not regulate the initial rent the tenants are subjected to.

Many lawmakers supported the bill. Vincent Cheng Wing-shun said it can offer protection to tenants who live in subdivided flats with bad conditions. He also asked the government to collect more data and set a bar for the initial rent level in the future.

Lawmaker Michael Tien Puk-sun on the other hand said the bill is not the "real deal" for rental control because it does not regulate the initial rent.

It means landlords can still set the rent level as high as they wish and laugh on their way to the bank, he said. He and Paul Tse Wai-chun abstained from voting.

Secretary for Transport and Housing Frank Chan Fan pointed out that there are around 110,000 subdivided flats across the city and it is impossible to set a bar on the initial rent level at the moment.

Chan also stressed that passing the amendment bill is only the very first step in tackling housing problems in the city, adding that the government will provide 330,000 public housing units in the future.