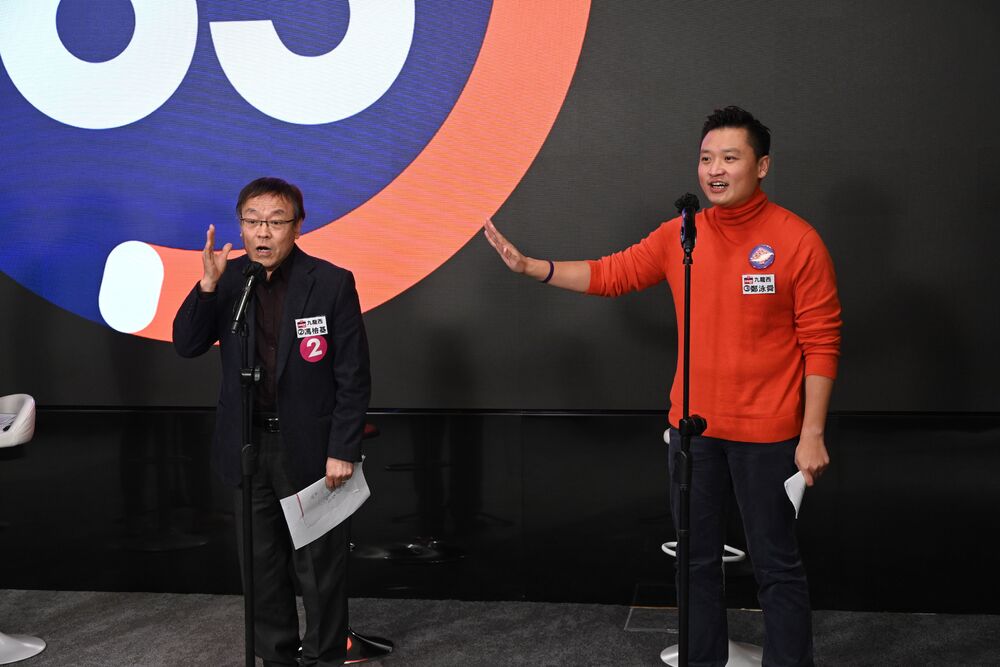 Rent controls for subdivided flats are just "painkillers"
Rent controls for subdivided flats are just "painkillers" that offer short-term relief and the SAR administration has to increase long-term housing supply to put an end to such flats, Legislative Council election candidate Vincent Cheng Wing-shun said.
At a forum co-organized by Sing Tao Daily, Headline Daily and The Standard, the three candidates contesting the Kowloon West constituency on December 19 engaged in a heated debate regarding rent controls.

Former lawmaker Frederick Fung Kin-kee slammed Cheng, from the Democratic Alliance for the Betterment and Progress of Hong Kong, for his party's support to relax rent controls back in 2004.

Cheng brushed off the claim, saying the move was necessary as the economy was then facing a huge challenge and that people's needs change with the times.

"Rent controls [in the past] and rent controls for subdivided flats are two totally different ideas," Cheng said.

"Some past councillors always claimed to care about the people, but they never walk the talk, fail to execute duties and consider the problem solved after shouting a few slogans, and that is the root of the subdivided flat problem."

Fung, running as an independent, said the government should take the blame: "If the government listened to me earlier, things would not have gone this way."

"The government was adhering to positive non-interventionism even when handling housing problems, which is wrong. If the government continues not to intervene, it will not be helping Hongkongers," he added.

Scott Leung Man-kwong of Kowloon West New Dynamic said Fung was reaching back to a past that was over a decade old, which is totally irrelevant to the present as the scene is already completely changed.

The election forum can be watched here. The candidates debated in Cantonese.