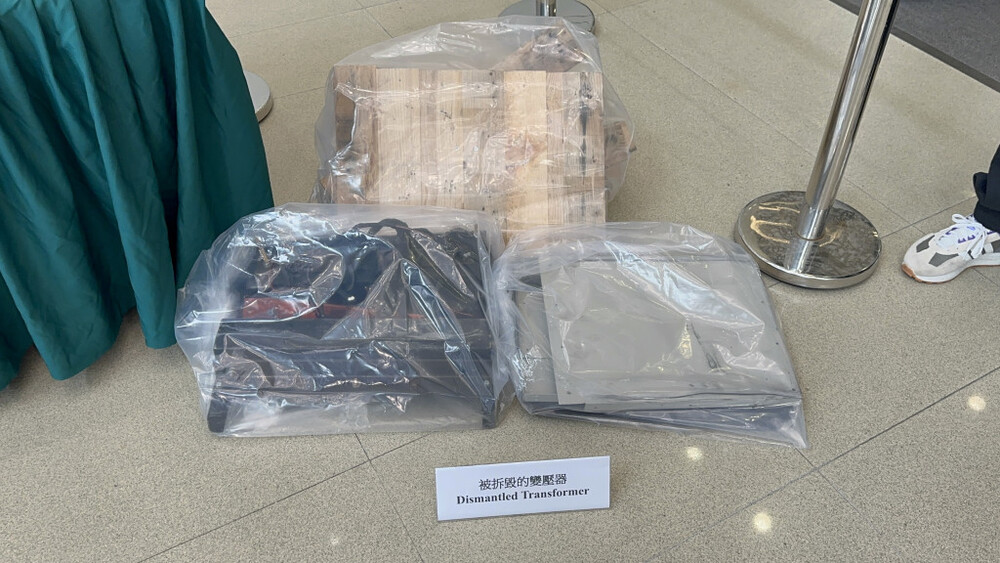 Renovation worker arrested for using electrical transformer to smuggle HK$8m in cocaine
A 51-year-old renovation worker was arrested Thursday for smuggling nine kilograms of cocaine worth HK$8 million hidden in a batch of electrical transformers. 
Customs detected a box of goods declared to be electrical apparatus shipped from Brazil to Hong Kong at Hong Kong International Airport on January 1.

Officers noticed the box with suspicious images under an X-ray inspection, finding multiple metal coils wrapped around an iron cylinder that held bags of cocaine.

Officers then set up an ambush near a villa in Kowloon Tong based on the package recipient's information on Tuesday morning and intercepted the worker working inside.

"The worker had taken advantage of working in the villa to receive packages and attempted to unpack the box to get the drugs when other workers were off duty," said officers.

The arrestee is now in custody over an allegation of trafficking dangerous drugs, along with another 28-year-old man suspected of assisting with delivering the drugs.