Videos from Catholic, Muslim, Buddhist, Confucian, Christian and Taoist groups posted on Facebook page on Ching Ming holiday.
Religious groups in Hong Kong have marked the Ching Ming Festival by releasing videos mourning those who lost their lives amid the coronavirus pandemic, as the city's leader expressed sorrow over the deaths.

In a statement released on Tuesday, Chief Executive Carrie Lam Cheng Yuet-ngor said it was "saddening" that more than 8,000 residents, over 90 per cent of whom were 65 or older, had died during the fifth wave of infections.

Lam extended her "deepest condolences" to the families and friends of Covid-19 patients who had died.

"The epidemic situation has caused anxiety and sorrow to members of the public who have lost their loved ones," she said. "The [Hong Kong] government will spare no effort in working in unity with all sectors of society and leveraging the staunch support of the central government to stabilise the epidemic as soon as possible."

Lam added the pandemic had quickly worsened since the Lunar New Year in early February, outgrowing the local government's containment efforts. But measures had been enhanced since early March with the help of mainland China, Lam said.

Hong Kong recorded 3,254 new Covid-19 cases on Tuesday – a slight increase from the 3,138 infections logged a day earlier – and 87 Covid-related deaths. The overall tally of infections stood at 1,177,814.

The videos from representatives of Catholic, Muslim, Buddhist, Confucian, Christian and Taoist groups were posted on Tuesday to the Facebook page of Hong Kong Social Welfare Sector Joint Action against Covid-19, a group coordinated by Reverend Peter Koon Ho-ming.

Lam expressed gratitude to the alliance for helping the religious groups pay tribute to the victims through the videos.

Taoist Association chairman Leung Tak-wah called on the faithful and all of Hong Kong society to fight the pandemic together.

"In the face of the outbreak, people's worries and the collapse of the medical health system, society has tipped into disorder," Leung said. "Jointly united as six different religions, we hope to be united and fight the virus together."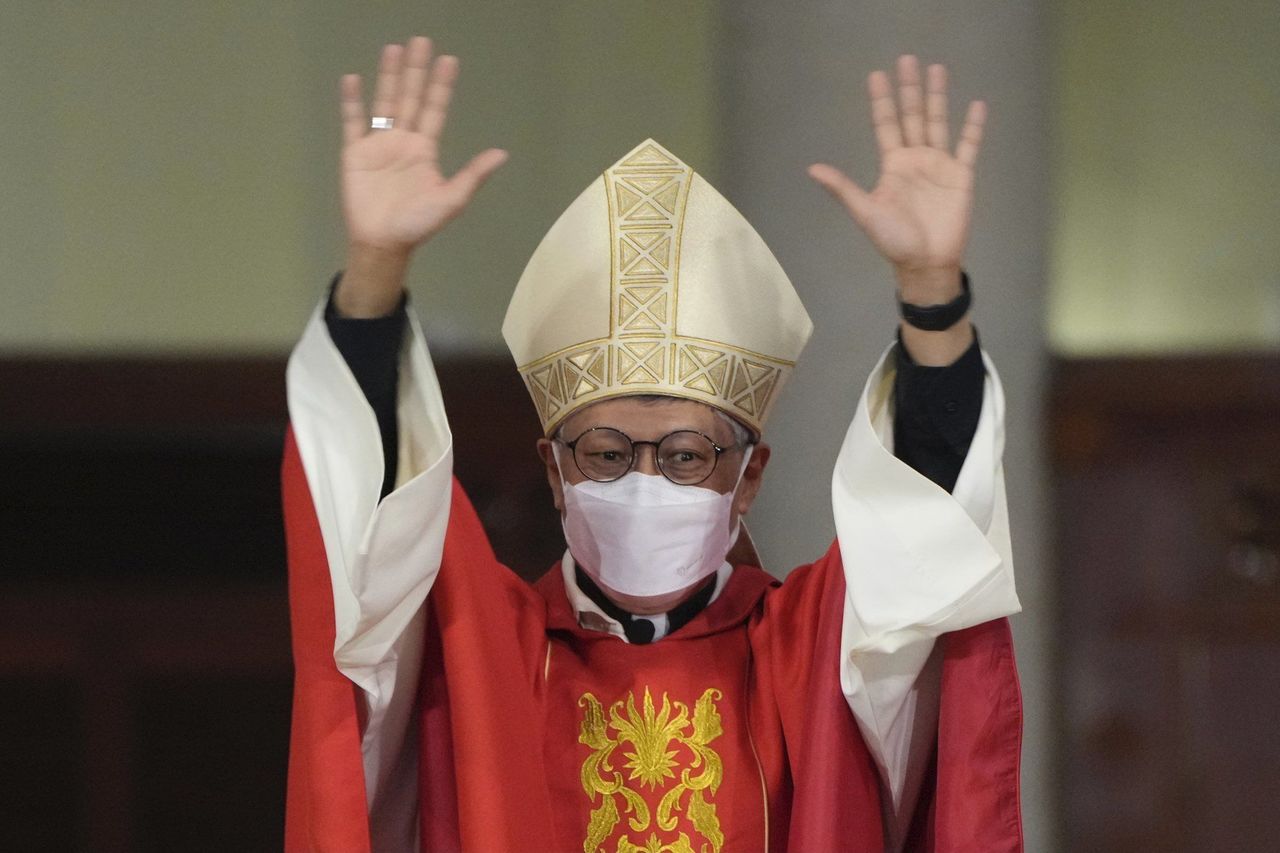 Catholic Bishop Stephen Chow Sau-yan called on people to be more compassionate.

The Ching Ming Festival, which falls on April 5 this year, is a traditional Chinese holiday devoted to remembering and honouring the deceased through tomb sweeping and burning incense and paper goods.

Hong Kong's fifth coronavirus wave started in late December, fuelled by stubbornly low vaccination rates among the elderly and children. A total of 8,349 Covid-19-related deaths have been recorded as of Tuesday.

Last month, rising Covid-19 deaths led to a grim shortage in caskets and ritual offerings, while funeral services also reduced the size of gatherings to limit the spread of the virus.

Buddhist Master Kuan Yu, president of the Buddhist Association, said: "In this coronavirus pandemic, I know that many friends have lost loved ones. As relatives of the deceased, we share your grief and remembrance for your loved ones."

Catholic Bishop Stephen Chow Sau-yan called on people to be more compassionate.

"There are many people around us who are experiencing difficulties during the pandemic, and some have also faced emotional troubles," Chow said. "Can we spare some of our time to listen and be by their side? It would be even better if we could provide material support."

Ha Kay-wai, vice-chair of the Chinese Muslim Cultural and Fraternal Association, thanked the central government for supporting Hong Kong in its fight against Covid-19.

"With the help of people from all walks of life, we pray to overcome this pandemic together," Ha said.