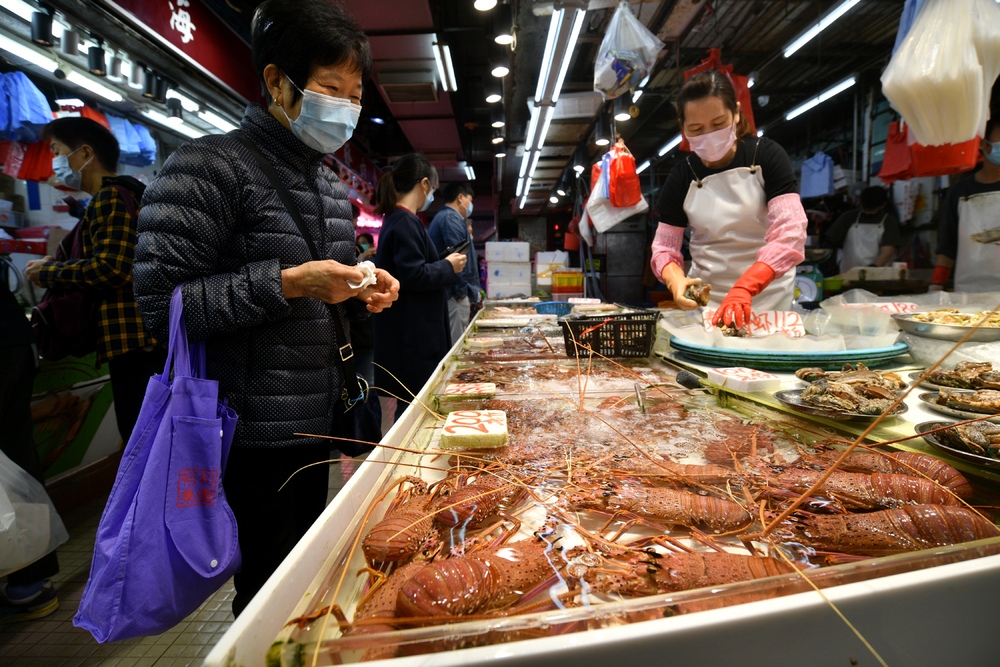 Relaxation of Covid curbs expected to affect market vendors' business in winter solstice
The Winter Solstice on Thursday sees fewer people go to the market to prepare for the annual occasion. Many stalls expected income to be affected as families preferred to dine out.
Stall owners said people this morning were relatively scarce in the market, as many regular customers would prefer to dine out than cook as the social distancing measures were further lifted.

"Not many people ordering chickens beforehand," a chicken vendor bemoaned.

An owner of a seafood stall said she prefers not to raise the price too much despite costs increased, as she thinks the business would not be as good as last year since people prefer to go to the restaurants.