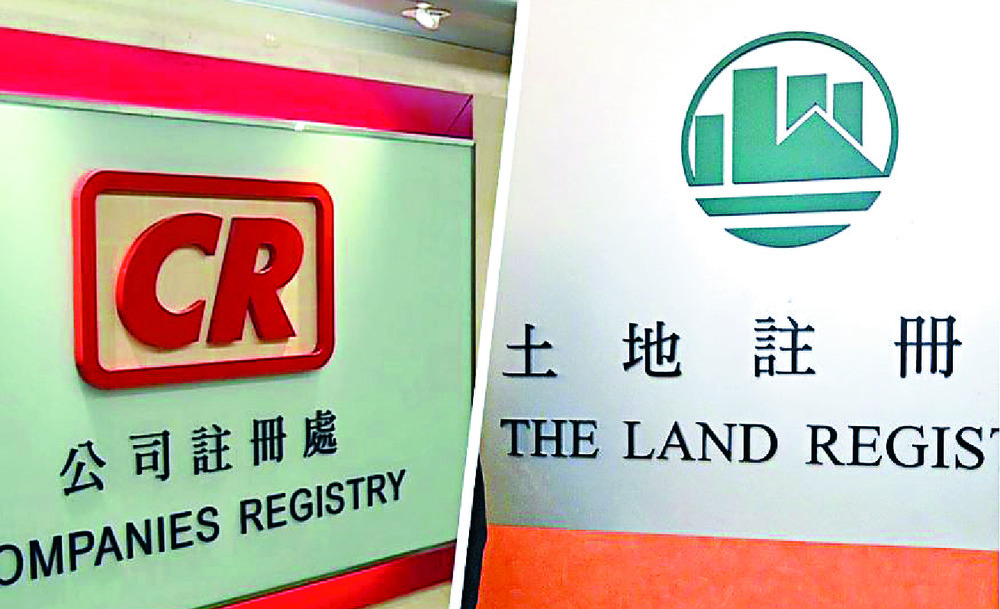 Registry search rights get tight
The government has tightened registry searches in Company Registry and Land Registry - people will have to provide their name and identity card number to use the registries' services from next Monday.
"With effect from November 1, 2021, searchers of the public registers maintained by the Companies Registry are required to provide their personal information including name and identification information before conducting searches," yesterday's announcement on the Companies Registry website reads.

The department said searchers will also have to state their purpose for conducting the search, and confirm that information obtained will only be used for the stated purpose.

"The measures will help ensure that the data contained in these public registers are used only for the legal purposes of establishing the registers," it added.

A similar measure was also rolled out by the Land Registry yesterday. It said that searchers must provide a confirmation statement that they do not intend to use and will not use the personal data contained in the land and owners' corporations records in contravention of the Personal Data (Privacy) Ordinance (Cap 486), or for purposes not related to the reasons for which the records are kept and made available to the public.

Searchers must also acknowledge that the personal data they provide may be disclosed or transferred to law enforcement agencies under the privacy ordinance.

This is not the first time authorities are placing more restrictions on public registries.

In 2019, the Transport Department eliminated the option "others" for searchers to choose when describing their purpose, leaving only "legal proceedings," "sale and purchase of vehicles" and "other traffic and transport related matters" to choose from.

Choy Yuk-ling, a documentary producer who works for Radio Television Hong Kong on a freelance basis, was arrested and charged in November last year for improper searches of an online car license-plate database during an RTHK investigation aimed at identifying some of the perpetrators of the 2019 Yuen Long attack.

She was later convicted on two counts of breaching the road traffic ordinance by making false statements during website searches for information on vehicle license plates and was fined HK$6,000.

The Hong Kong Journalist Association yesterday said it was "extremely disappointed" with the tightened measures.

"HKJA is concerned that this change might bring forth unnecessary legal risks to journalists," the statement said. It added that the authorities did not provide the right for reporters to search the registries for news purposes under the new arrangement.

HKJA reiterated that the tightened arrangement will undermine the press freedom stipulated in the basic law.

"HKJA urges the government to explain the reasons behind the suddenly tightened measure, and listen to the voice of the news industry," it said.