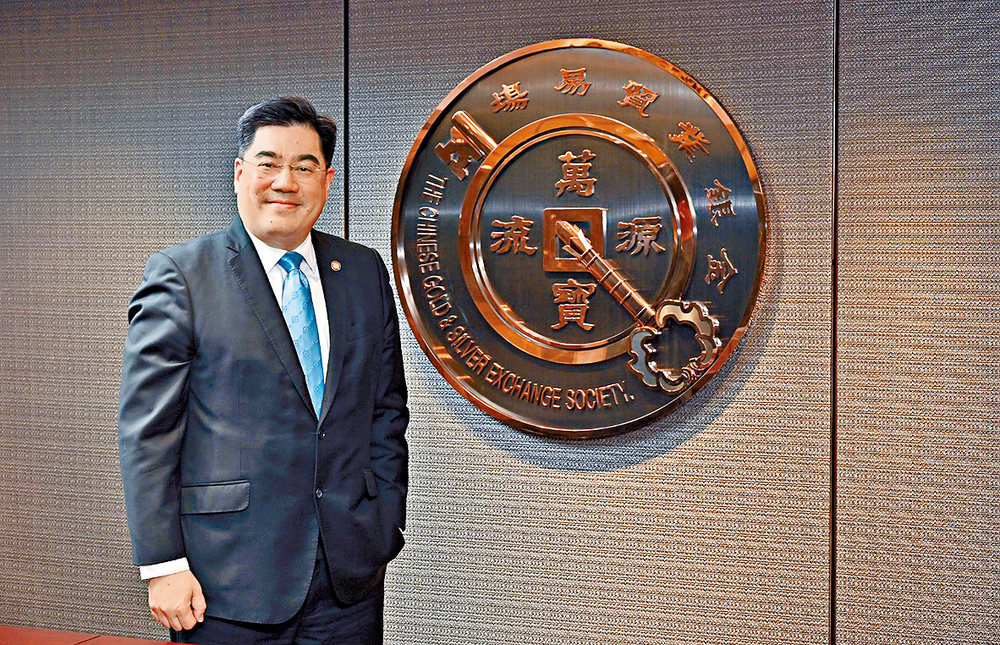 Registration Regime for Dealers in Precious Metals and Stones - Industry Representative Feature (7)
Implementation of Registration Regime for Dealers in Precious Metals and Stones is a booster for the development of Hong Kong's gold and silver trade
Hong Kong has long been regarded as a prominent city of international free trade, and its level of trade freedom is extremely high. To prevent outlaws from attempting to exploit the convenience of free trade to engage in money laundering and other illegal acts, the Hong Kong government recently established a registration regime for dealers in precious metals and stones through amending the Anti-Money Laundering and Counter-Terrorist Financing Ordinance (Cap. 615). The new regime has been implemented since 1 April 2023.

Mr Brian Fung Wei-lung, Chief Executive Officer of the Chinese Gold and Silver Exchange Society, said that the gold and silver trading sector warmly welcomed the registration regime as it helps consolidate the status of Hong Kong as an international financial center. "The gold and silver trading sector understands and supports the registration requirement as it is a global trend and similar measures are practised in many different countries. Prior to the legislative amendment, the government had already consulted us on the implementation details, and we had responded with comments for Custom's consideration," he said.
Mr Fung praises the government for its willingness to listen to their views, and for making related adjustments as appropriate. "I believe the entire registration regime is comprehensive in its coverage," he remarked. "All along the process, Hong Kong Customs had kept a close dialogue with us and collected our members' views, and also took into full consideration various stakeholders' opinion."

Mr Fung believes the registration regime has a positive impact on the long-term development of the gold and silver trading sector. "As far as traders are concerned, they are pleased with the legislation which can provide concrete requirements for their compliance and there are clear guidelines in the course of operation. This can obviate their risk of breaking the law inadvertently. Furthermore, the registration regime bolsters Hong Kong's financial system and keeps us abreast of international standards in anti-money laundering. As a result, it sharpens Hong Kong's competitive edges as an international finance hub, and enhances the confidence of overseas traders in doing business in Hong Kong," he explained.

When asked about how the gold and silver trading sector would adapt to the registration regime, Mr Fung assured that they are fully prepared to help their members understand the concept and details of the regime. "We will organize regular seminars and invite Hong Kong Customs to answer queries raised by our members. We will also distribute pamphlets to remind them of the key points about the regime," he added. "In the past few years, the Chinese Gold and Silver Exchange Society spared no effort to arrange capacity building activities for members and remind them to stay alert to any money laundering threat."
Mr Fung reaffirmed that the Society would continue to organize such training as needed, and would establish a special hotline to ensure members could obtain timely information of the registration regime through multiple channels.