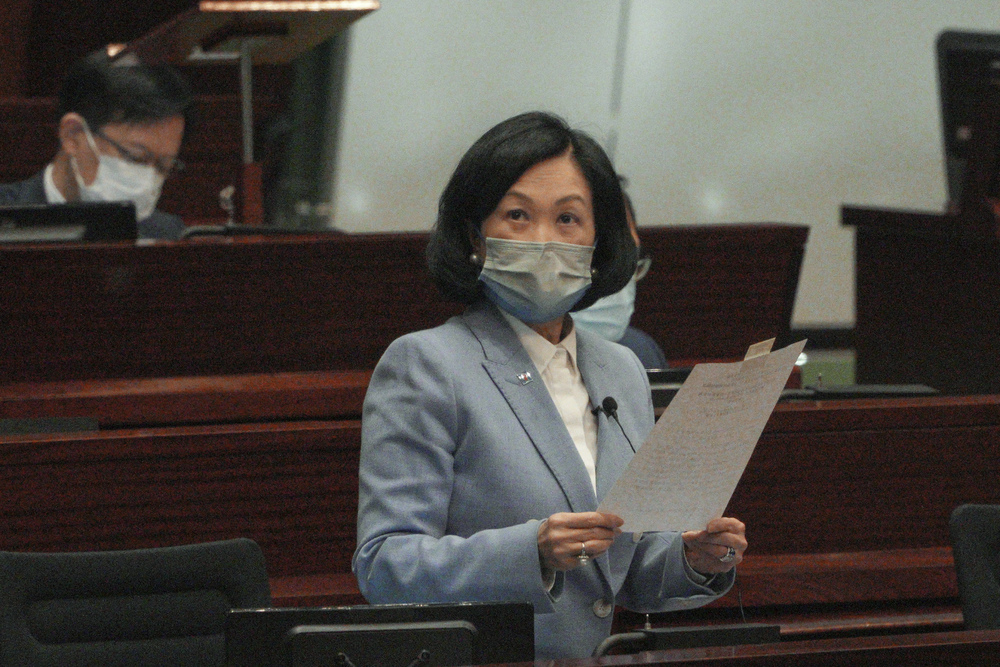 Regina Ip to be named ExCo convener
New People's Party chairwoman Regina Ip Lau Suk-yee is tipped to become the convener of the Executive Council, with the full namelist to be released on Wednesday, according to sources.
Sources also added joining the ExCo as non-official members are Hong Kong Federation of Trade Unions chairman Ng Chau-pei; Business and Professionals alliance for Hong Kong vice-chair Heffrey Lam Kin-fung; Heung Yee Kuk chief Kenneth Lau Ip-keung and lawmaker Chan Kin-por from the insurance constituency.

When asked if she will take up the post Monday, Ip told reporters to wait for the final decision to be made by incoming Chief Executive John Lee Ka-chiu but added she will be happy to accept the new role.

She also believed Lee's new cabinet is a practical and down-to-earth management team and one of the best in recent years, with 16 civil servants from different ranks and policy bureaus and four who were once lawmakers.

On the other hand, incumbent ExCo convener Bernard Chan praised Ip's abilities and experiences and said she is definitely a qualified candidate to take his place. He noted Ip is closely related to the government and can unite political parties and other stakeholders.

Ip speaks to foreign media as well and is glad to explain Hong Kong's situation to international societies, Chan added.

Chan stressed he has faith in Lee's administration, many of them he knew and worked along with before. He highlighted that the chosen candidates are an indicator that the government is aiming to tackle housing issues that have been troubling the city for a very long time.