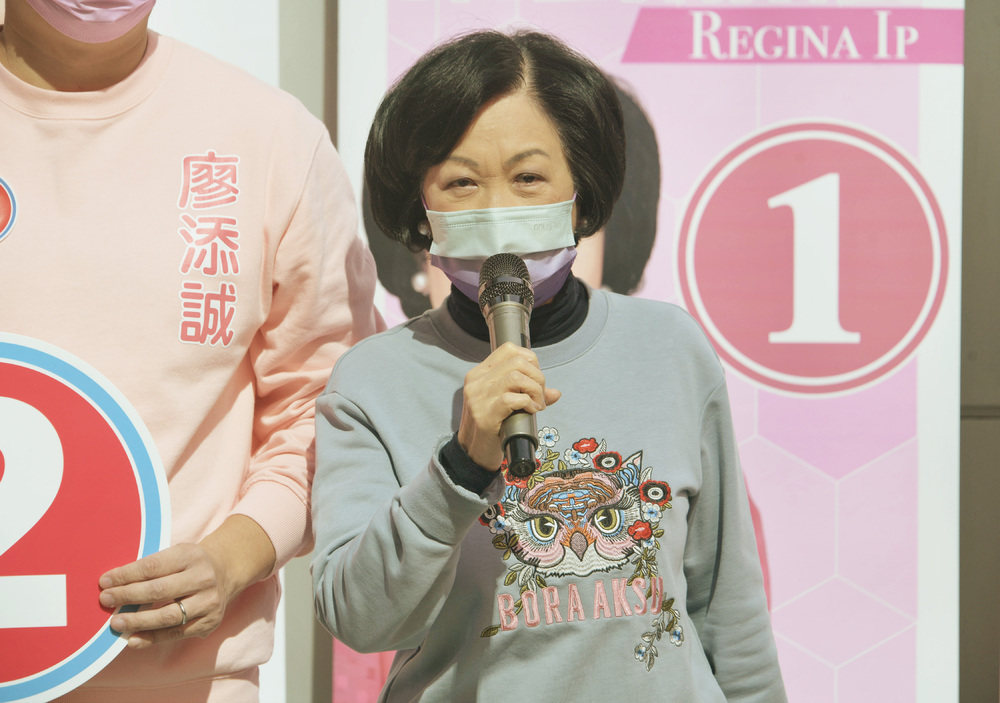 Regina Ip admits thoughts on joining CE race, denies future run
Lawmaker Regina Ip Lau Suk-yee said she once thought of standing in this year's Chief Executive election but didn't do so in the end after observing the current circumstances.
In a newspaper interview published Friday, the 71-year-old chairwoman of New People's Party said she has been thinking of standing in the election for the city's top job for many years. Ip added she always thinks about what kind of Chief Executive this city needs, and how should he or she lead this city.

Ip also said she didn't "express" her thoughts on joining the CE race this year in the end after observing the current circumstances. She noted that whether or not to join the election is not purely her personal decision.

Former Chief Secretary for Administration John Lee Ka-chiu, 64, tendered his resignation to Chief Executive Carrie Lam on Wednesday and the resignation was approved by Beijing today (Fri). He is now the sole candidate in the CE race.

Ip went on and said she is old and may have missed the best timing for the position, adding that it should probably be filled by someone younger.

She said she feels contented about the work she is now doing in different positions.

"If I am not standing in the election this time, I am not going to do so in the future. I still have other works to do," she told reporter and pointed out that she will focus on the party's future development and nurturing teenagers.

Ip defended Lee is not simply a "military officer" as recognized by the public over his police background. She also said Lee has been one of the government's principal officers for many years since he was appointed the Under Secretary for Security in 2012.

Lee reached different areas of the government's work after being promoted as Chief Secretary in June last year, according to Ip, who remains the city's first female security chief.

Ip continued that Lee was the head of police's organized crime and triad bureau when she first met him, and praised Lee is a humble man who pays attention to details.

On Lee's election run, Ip said administration require teamwork and the public will have to see how Lee assemble his management team.