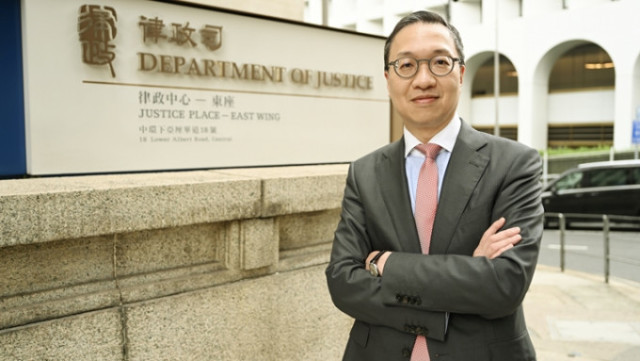 Reform is necessary to restore district councils to the right track: Justice chief
The Justice chief believes that the district council reform is necessary to ensure the original purpose of the district bodies has not been deviated from.
The Secretary of Justice Paul Lam Ting-kwok stated in his blog on Sunday that after the sixth district council election, the majority of the councillors not only hindered the development of the districts but also attempted to politicize the district councils, deviating from their original role.

He added that the reform was crucial as it led the district council's function back to the right track and ensured it could fulfil the objective as stipulated in Article 97 of the Basic Law.

Lam stressed that the district council reform fully complied with the Basic Law and added that the Department of Justice is currently drafting the District Councils (Amendment) Bill 2023, which will include six primary legislations and 14 additional by-laws.

As district councillors directly elected by constituents in November 2019 see their terms end this December, Lam stated that the election is expected to take place later this year.

Seeing this, the government has to hurry and propose the drafts to the legislative council to ensure it will be passed before the council's summer break.