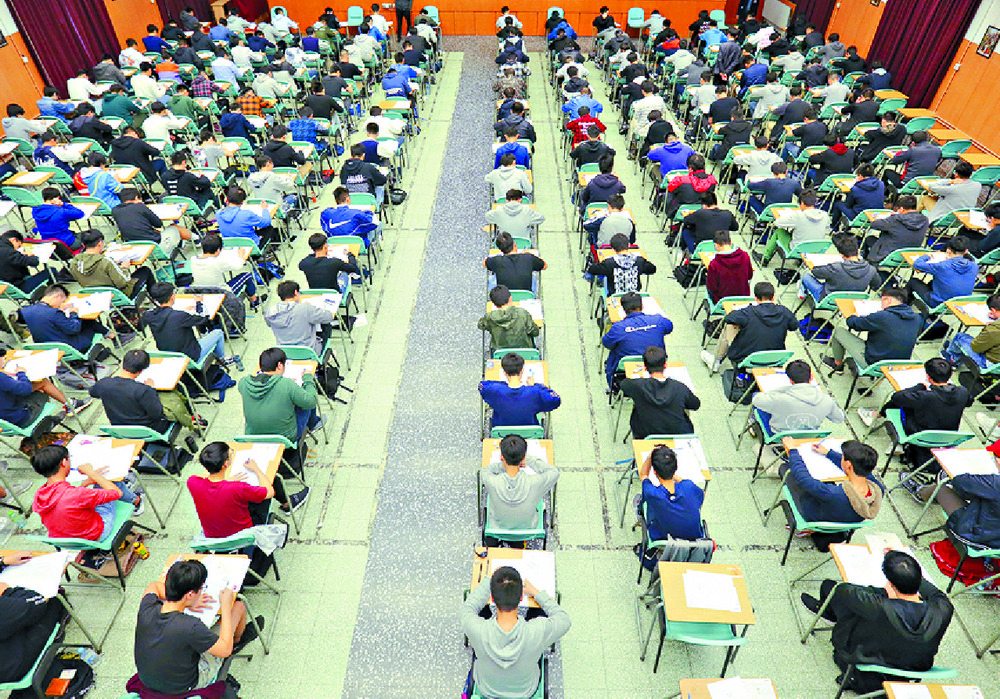 Record number of special needs students apply to sit uni entry exams
A record number of 4,100 students with special education needs have applied for special arrangements during the university entrance exam this year, of which the first paper for English Language will begin on Friday.
As some 50,000 Hong Kong Diploma of Secondary Education exam candidates will take the English reading and writing papers on Friday morning, they should brace for rainy weather as the Observatory warned of a trough of low pressure to bring showers and occasional thunderstorms to the city in the next few days.

Applications for special examination arrangements were three times more than that of the first DSE in 2012. Over 1,700 students reported having special learning disabilities including autism spectrum disorder or hyperactivity.

Applicants must present medical certificates and the Education Bureau will make on a case-by-case basis arrangements such as providing extra hours, special examination venues or assistive devices.

A student with dyslexia and hyperactivity disorder was approved to have additional exam time of 15 to 30 minutes for all written tests and use phonetic text conversion software for subjects that need a lot of writing.

The student said he sometimes could not turn his thoughts into organized words and only concentrate for one hour of the 90-minute test period.

"I was able to think slowly and clearly, and won't get confused with the extra time," the student said.

Kenneth Sin Kuen-fung, professor of Department of Special Education and Counselling at the Education University of Hong Kong, said the society would lose talent if no special arrangements were made to the public examinations for certain students.

He suggested society should think more on providing support to students with special needs as colleges might not provide special examination arrangements.

While candidates are taking their first DSE exam on Friday, heavy rain and thunderstorms will be brought to the city. A low pressure over central China will move closer to the coast of southern China gradually.

The Observatory predicted that today would be cloudy with occasional showers and a few thunderstorms, that may continue on Thursday and the public will hardly see the solar eclipse that day at noon.

Although the weather will improve slightly on Friday, there will still be showers and thunderstorms.

With the trough of low pressure weakening, showers will ease off and the weather will improve over the coast of Guangdong during the weekend and early next week.

The weather is expected to improve slightly on Sunday and Monday, with brief periods of sunshine and a few showers.