Philippine Consul General Raly Tejada predicts 60,000 Filipinos will cast votes in the city, shattering previous record of 52,000 set in 2016.
A record number of Filipinos in Hong Kong have cast votes in their country's presidential election, which has shaped up into a two-way race between Ferdinand "Bongbong" Marcos Jnr and Philippine Vice-President Leni Robredo.

Thousands of Filipinos on Monday thronged the Bayanihan Kennedy Town Centre on Hong Kong Island, with domestic helpers and professional workers mingling with campaign volunteers holding up placards bearing slogans of the competing parties.

The centre served as the sole polling station in the city as the Philippine consulate was closed due to the public holiday. Interviews with a variety of voters suggest that while support for opposition leader Robredo appeared to be stronger among white collar workers, domestic helpers were gravitating towards front runner Marcos Jnr, the son of former dictator Ferdinand Marcos.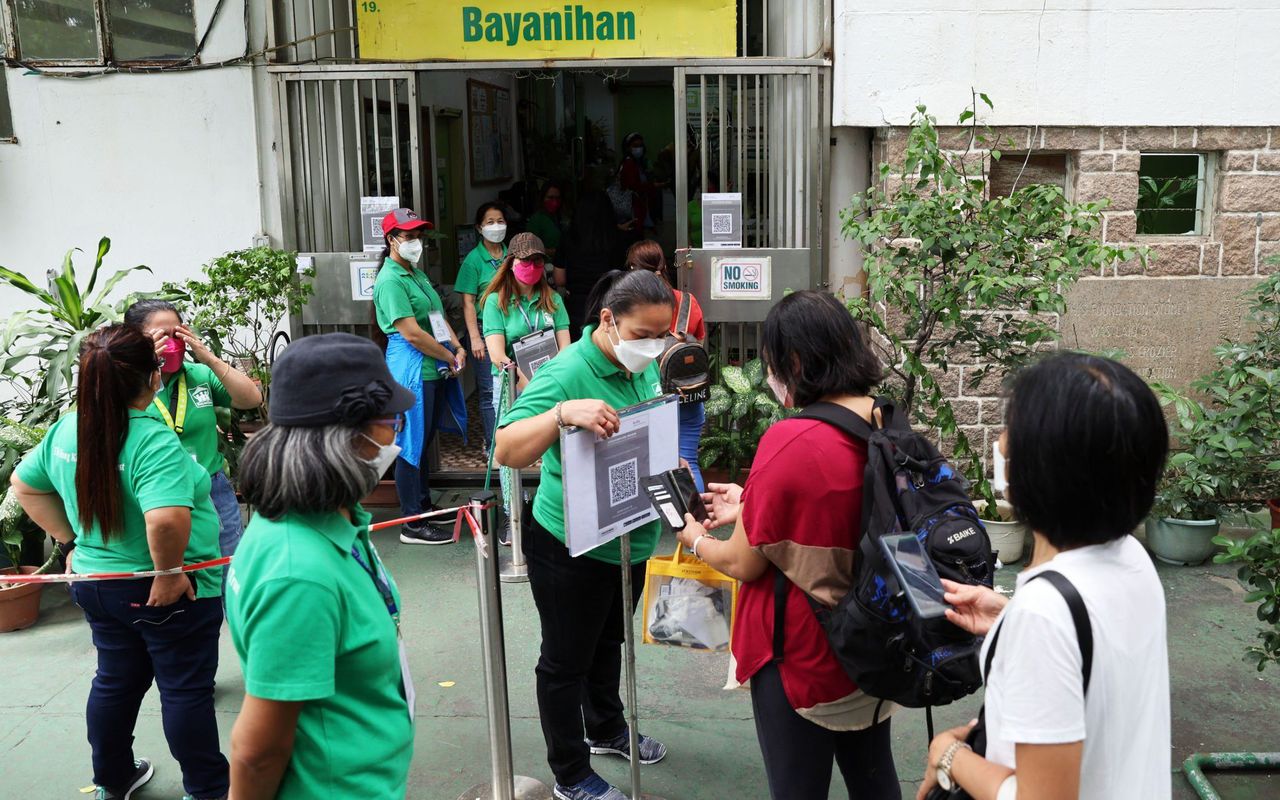 Filipinos line up to vote at the Bayanihan Kennedy Town Centre.

Overseas voting for more than 1.6 million citizens living outside the Philippines began on April 10. More than 93,000 Filipinos registered to vote in the poll in Hong Kong, data from the Commission on Elections data shows, and Philippine Consul General Raly Tejada reported turnout on the day before the race ended was strong.

"The election has been largely successful with over 58,000 voters having voted so far, and judging by the numbers today, we are well on our way towards 60,000," Tejada said.

The number of voters taking part in the election broke the previous record of 52,000 set in 2016, Tejada said.

Domestic helper Arlene, 36, described the poll as the most important choice she could make and said her "one vote can change [the Philippines] for the better".

Arlene revealed that she backed Marcos Jnr rather than Robredo in the hope he could provide more job opportunities back home and women such as herself would not need to go overseas to provide for their families.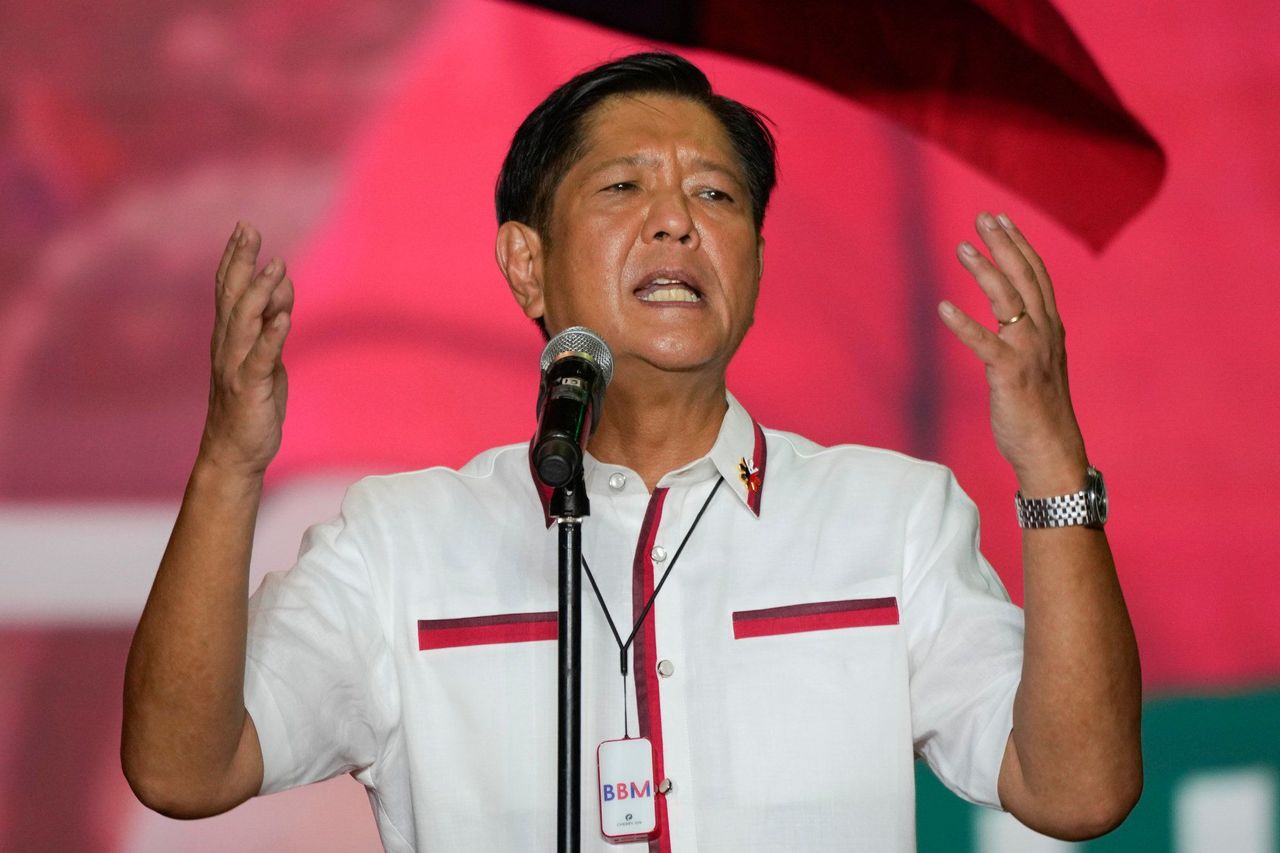 Philippine presidential candidate Ferdinand Marcos Jnr attends a campaign rally in Paranaque City, Philippines, on May 7.

Her sentiment was shared by other domestic workers, who expressed a belief that a Marcos Jnr administration would bring stability and economic growth to the Philippines.

Lymer, 52, said she wanted him to follow in the footsteps of his father and establish a strong government, while Malou, 46, said she "prays and hopes that Marcos will be good for the Philippines."

"He is not like his father, so [we] should give him a chance," Malou said.

Ferdinand Marcos ruled the Philippines from 1965 to 1986, but his presidency was marred by oppression, corruption and brutality. Billions of US dollars were plundered from state coffers and the imposition of martial law in 1972 saw at least 70,000 people imprisoned and 3,000 killed, according to Amnesty International.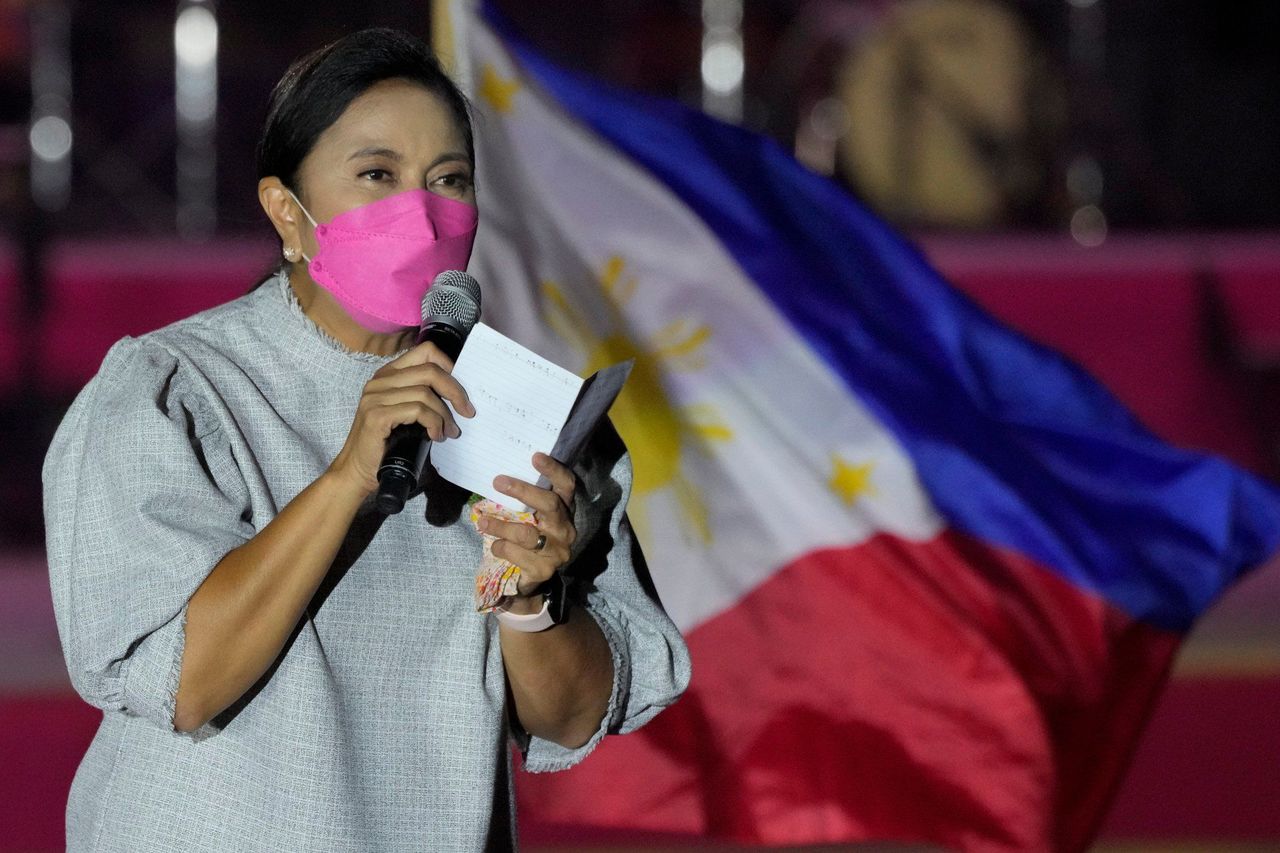 Philippine Vice-President Leni Robredo attends a presidential campaign rally in Pasay City, Philippines, on April 23

An uprising in 1986 overthrew his government and the family was forced to live in exile. They returned to the Philippines in the 1990s, and Marcos Jnr, 64, rehabilitated his image and went on to serve as governor, congressman and senator.

The incoming leader will replace 77-year-old President Rodrigo Duterte, who during his six-year term was known for a deadly crackdown on drugs, during which he urged members of the public to kill criminals and drug addicts. Duterte has yet to openly back any candidate, but his political party in March endorsed Marcos Jnr's candidacy.

Some in the professional community in Hong Kong were strongly critical of the strongman.

"Duterte represents the worst of the Filipino people, he demonised some of our most cherished values and principles, flipping them on its head," said Joven, 41, a director in human resources. "This has polarised the country in ways never before seen in our history."

Roslyn, a 44-year-old record label executive who was volunteering for the Robredo campaign in Hong Kong, called the election a critical one for the country.

"Rather than embolden people, the current president should have put a stop to the extrajudicial killings, as these are flagrant violations of human rights," she said. "I hope the new president will stand firm against corruption and have sound economic policies as the Philippines emerges from the pandemic."

Nicky Ong, a 34-year-old accountant, said she voted for Robredo, 57.

"I voted for her because she represents hope amid an environment of social injustice, extrajudicial killings, rampant corruption, crackdown on press freedom and whitewashing, revising parts of our history that benefit certain political dynasties."

Like many others, Ong viewed the election as a fight between truth and misinformation. She said many Filipinos had been misled by Marcos Jnr's campaign and lacked awareness of the crimes the family had committed.