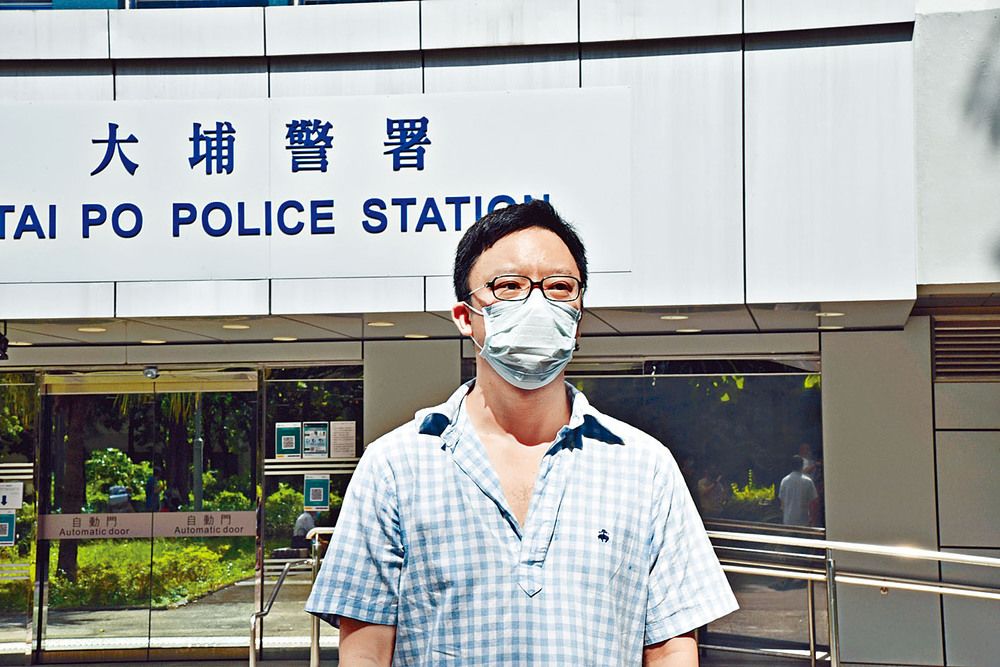 "Reclaim Yuen Long" protest organizer remanded
Max Chung Kin-ping, one of the organizers of the "Reclaim Yuen Long" protest on July 27, 2019, will be remanded until his next court appearance on September 21.
He faces charges of organizing an unauthorized assembly and participating in an unauthorized assembly.

The case was mentioned in Fanling Magistrates' Courts today, and the prosecution plans to transfer the case to the District Court.

Chief Magistrate Don So Man-lung adjourned the case until September 21, pending transfer of documents.
He denied Chung's application for bail.

The police issued a notice of objection to Chung's "Reclaim Yuen Long" rally in July the previous year, but Chung still attended the event on the day.

The march eventually devolved into violent clashes. Chung was arrested, but he refused bail later. He was re-arrested yesterday.

The case was originally scheduled to be heard in court this morning, but rescheduled to noon as Chung was hospitalized.