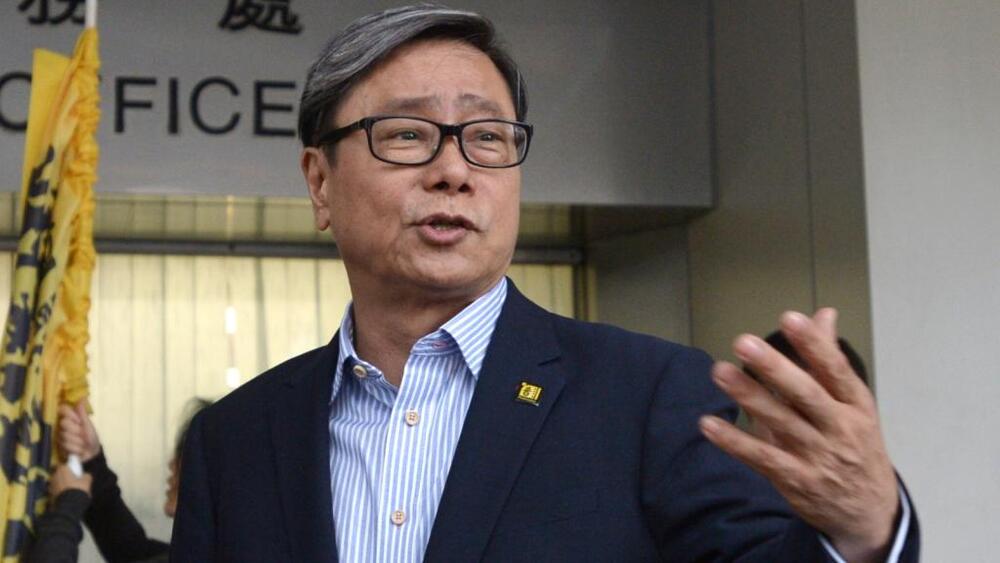 Raymond Wong's Mad Dog Daily shutters in third closure within a week
Mad Dog Daily, founded by former lawmaker Raymond Wong Yuk-man, has shuttered on Monday -- following the footsteps of Stand News and Citizen News.
Wong announced on his YouTube channel MyRadio Hong Kong Monday night that Mad Dog Daily has ceased all operations, and its official website and social media pages have been deleted as well.

"(MyRadio) shows recorded in Hong Kong will be shelved temporarily. There are many reasons and you can have your own interpretation," Wong said.

"I need to make sure my workers in Hong Kong can continue to work in a safe environment. I am here [in Taiwan], a comparatively safer place, and criticize [Hong Kong] on a daily basis, but they have to worry about their lives everyday." he continued.

He also said if reports and opinion pieces published by Stand News could be viewed as seditious publications, then the content produced by Mag Dog Daily will "definitely" fall into that category as well.

Although he has criticized Stand News and Citizen News before, the two are prominent online media in Hong Kong with a great number of pro-democracy camp supporters. Their closure indicated that the press freedom in Hong Kong vanished completely, he said.

"If given the opportunity, I may resume Mad Dog Daily here [in Taiwan] given enough resources and manpower," Wong added.

Mad Dog Daily, originally a Chinese-language newspaper, published its first issue on March 18, 1996, selling HK$5 a copy. It then changed into a weekly publication in 1997 and ceased publication on July 9, 1998.

In 2018, the publication was revamped into an online media on its 22th anniversary on March 18. The media grew during the social unrest in Hong Kong and provided live coverage at the protest scenes.

Its closure marked the third media outlet in Hong Kong that shuttered within two weeks, after Stand News folded last Wednesday (Dec 29, 2021) and Citizen News on Tuesday (Jan 4, 2022).