Deputy Chief Secretary for Administration Warner Cheuk says authorities are working with university to better assess rodent infestation.
Hong Kong's method of measuring rodent infestation has shortcomings, a senior official has said, adding that the administration has been working with a university to develop a better way of gauging the animal's population.

Deputy Chief Secretary for Administration Warner Cheuk Wing-hing made the remarks a day after the government announced it would launch a citywide campaign on Sunday to tackle hygiene issues.

Cheuk on Saturday said authorities would deliver results after three months, adding the current method of measuring the rodent infestation rate, which involved using uncooked sweet potatoes as bait, had "insufficiencies".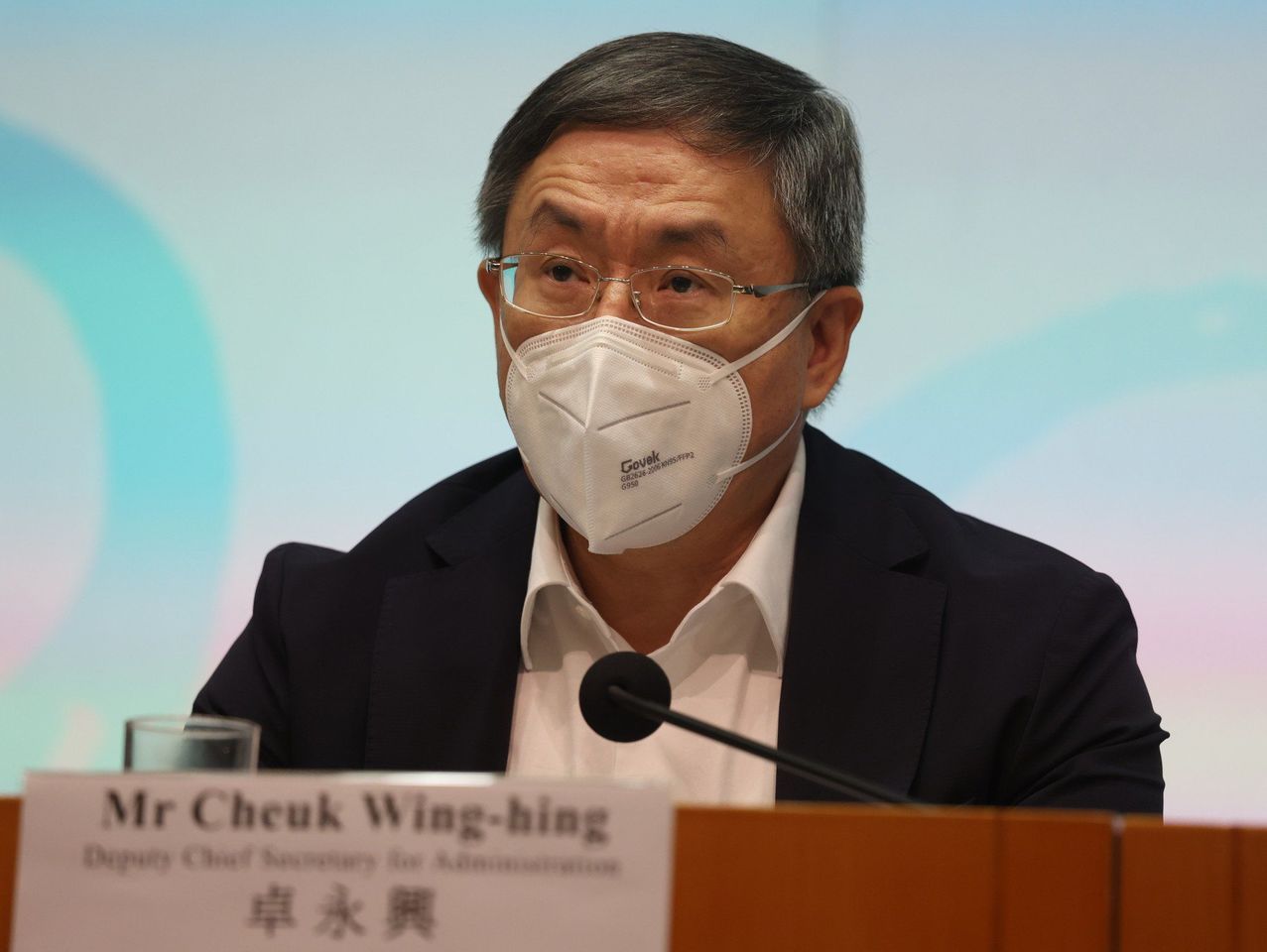 Deputy Chief Secretary for Administration Warner Cheuk.

"The rate will be low naturally when the rats don't even come to bite the sweet potato," he said.

The rate is calculated by dividing the number of pieces of bait consumed by the animal with the amount of bait collected from a survey location. Authorities publish district-wide and citywide figures regularly.

The Food and Environmental Hygiene Department, which conducted the study, said pieces of uncooked sweet potatoes were used in the survey as the vegetable was "generally attractive" to rodents and the animals would leave clear gnawing marks on it.

The department carries out the study every six months in rodent-infested areas or places likely to be plagued with the problem. Currently, a total of 50 locations in 19 districts are surveyed.

Cheuk said that the government would reform the method of assessment, adding that it was working with the University of Hong Kong to develop a more comprehensive methodology.

Henry Cheng Kwok-hang, a pest control professional at Ivy Pest Control, said he thought reforming the rate was a good thing, adding that he had faced difficulties in measuring the number of rodents in public places.

"These mammals always move and they can move very quickly … It is very difficult to accurately measure their numbers, so you can only get an approximate figure," Cheng said.

According to the pest control expert, rats can climb pipes to different floors or escape into public areas, which hampers efforts to document their numbers. He said the infestation rate only captured about 70 per cent of the actual rodent population.

Cheng also questioned the use of sweet potatoes as bait for calculating the rate, saying it may be difficult to determine how many rodents have gnawed on the vegetable.

The District Matters Coordination Task Force, led by Cheuk and the Environment and Ecology Bureau, will launch a campaign on Sunday aiming to "beautify" the city, under which 600 hygiene black spots will be targeted. Overnight anti-rodent teams will be formed and artificial intelligence will be used to identify dangerous signboards.

Secretary for Home and Youth Affairs Alice Mak Mei-kuen said the task force would collect comments on hygiene black spots.

"All comments about places that need to be improved from people in all districts will be brought back for discussion. The task force will then decide how to cooperate with various departments to address people's concerns," Mak said.

Split into two phases, the first one will focus on handling hygiene black spots. The second phase, slated for October, aims to improve the cityscape, such as gardens and parks.

Cheuk said efforts to tackle hygiene issues would not end after the three-month campaign.

"Residents will be able to see in three months whether places are more clean, this is our goal," he said.

The task force has required departments to submit their annual work plans and key performance indicators in three months.

Separately, Cheuk said the government would also review the existing HK$1,500 (US$191) fixed penalty for littering, which was introduced in 2003 and covered offences such as littering, spitting, unauthorised display of bills or posters, and leaving dog faeces on the street.