AmCham chairman Joseph Armas says seminars will be the first in-person event series held by influential business chamber since Covid-19 pandemic hit.
The American Chamber of Commerce in Hong Kong will hold a rare 10-month seminar series to discuss ways to help the city maintain its "international leadership roles" despite rising China-US tensions threatening to bedevil business links.

AmCham chairman Joseph Armas told the Post on Tuesday that the seminars would be the first in-person event series held by the influential business chamber since the Covid-19 pandemic hit the financial hub 2½ years ago. Among those taking part are a mainland Chinese official and a pro-Beijing veteran.

The chamber has partnered with several leading US businesses to present 10 topic-based seminars and key speakers will include Yang Yirui, deputy commissioner of the foreign ministry's office in Hong Kong.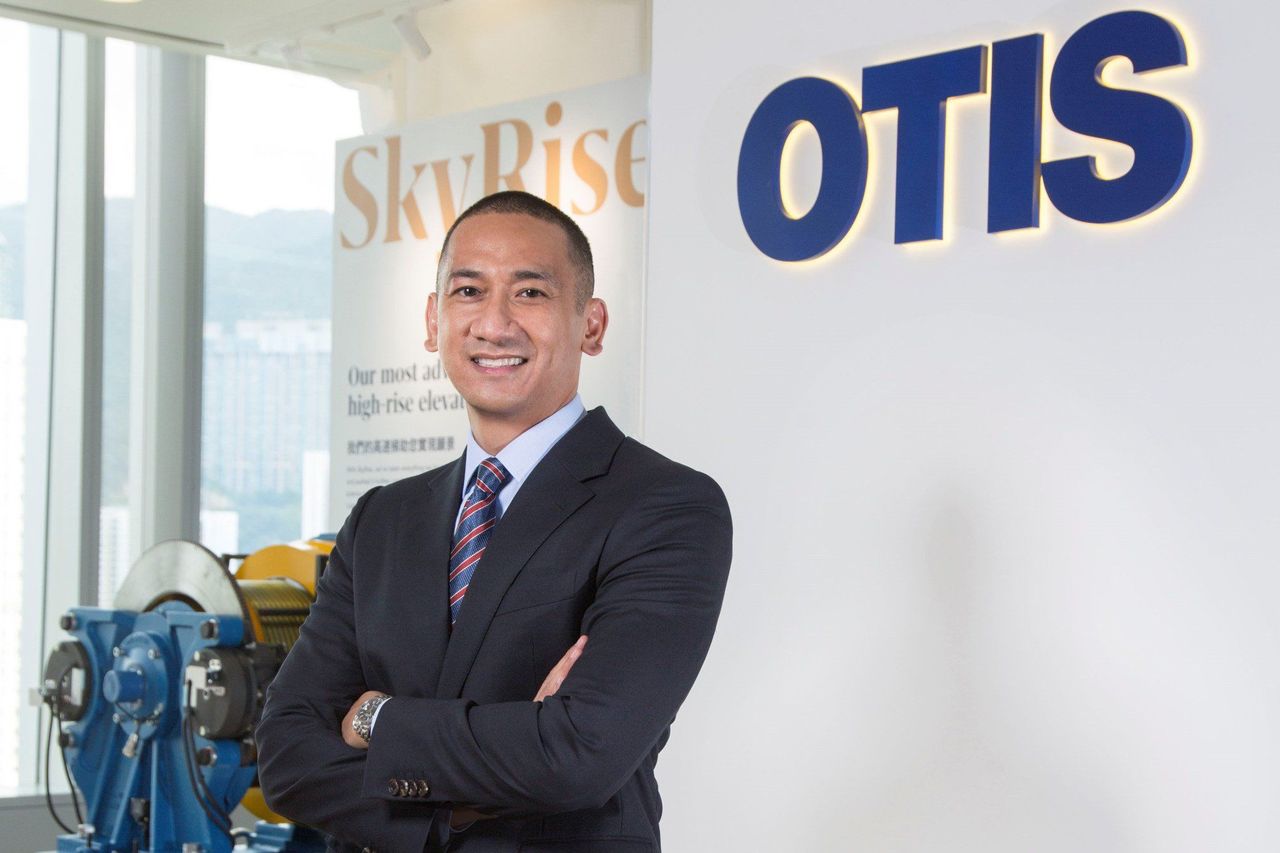 AmCham chairman Joseph Armas.

"Hong Kong is at a critical juncture and the launch of the Onward Hong Kong series comes at a very timely moment," Armas said, noting the city had just celebrated the 25th anniversary of its return to Chinese sovereignty with a new chief executive and his cabinet coming on board.

"This will be the first major in-person event series … for AmCham to conduct close dialogues with the new administration and the business

community on ways to help Hong Kong maintain the city's international leadership roles in the next 25 years and beyond."

The 10 monthly panel sessions, running from September to next June, will discuss Hong Kong's positioning in the new global environment, whether the Northern Metropolis mega development plan is a way out for the city, business opportunities in the Greater Bay Area and Belt and Road initiatives, among other topics.

Facebook owner Meta, Pfizer and Uber are among the US companies sponsoring the series.

Meta's managing director of public policy, George Chen, said they hoped to facilitate growing dialogue in the business community on how companies could contribute together to the economic recovery and future development of the city as a global commerce hub.

"We believe AmCham can serve as a good platform to foster more such discussions and share constructive feedback with the government during the policymaking process," Chen told the Post on Tuesday.

The series was first announced last week, when Armas said that despite general pessimism being reflected in AmCham's latest business sentiment survey, it was imperative to address concerns and renew optimism with emerging opportunities for Hong Kong.

Armas, who is the executive director for sales and marketing, Asia-Pacific, at Otis Elevator Company, had said the chamber would continue to facilitate discourse on issues such as talent, data freedom, complex US-China relations and other geopolitical factors.

Respondents in its January survey generally agreed that Hong Kong's Covid-related travel restrictions weighed heavily on sentiment and caused a struggle in recruiting executive talent to the city.

It found that more than 40 per cent of responding members said they were more likely to leave Hong Kong from a personal perspective. Over 25 per cent of companies also said they were more likely to leave the city.

Also, four in five American businesses said they had been affected by the national security law imposed in 2020. Close to half had seen staff morale affected and lost employees who had emigrated.

The seminar series will be the first flagship programme under Eden Woon Yi-teng who takes over as AmCham president next month, replacing the outspoken Tara Joseph who reportedly returned to the US due to the city's strict anti-epidemic measures.

According to the chamber's website, key speakers include former Legislative Council president Jasper Tsang Yok-sing, entertainment tycoon Allan Zeman and Tao Wang, managing director and chief China economist at UBS Global Research.

Zeman called the event "a breath of fresh air" for the business community and said he believed AmCham would develop a warmer relationship with the local government in the future.

"It was only their former president Tara Joseph, who was a bit aggressive and political," he said, referring to her more critical stance on the Hong Kong government. "Incoming president Woon has been my friend all along and he loves the city and he is definitely not anti-China."

He said AmCham hoped to show goodwill that it was business-focused and could assist the city on its way to economic recovery after the pandemic and 2019 social unrest, despite the tensions between China and the United States.

Dr Kevin Tsui Ka-kin, an associate professor of economics at Clemson University in South Carolina, saw it as a strategy change for AmCham to cater to the needs of American businesses that had chosen to stay in the city despite drastic political changes.

"The Democratic Party has a track record of separating business opportunities and human rights issues in China. After all, this might be the most practical approach for AmCham to facilitate businesses to embrace new opportunities in Hong Kong," he said.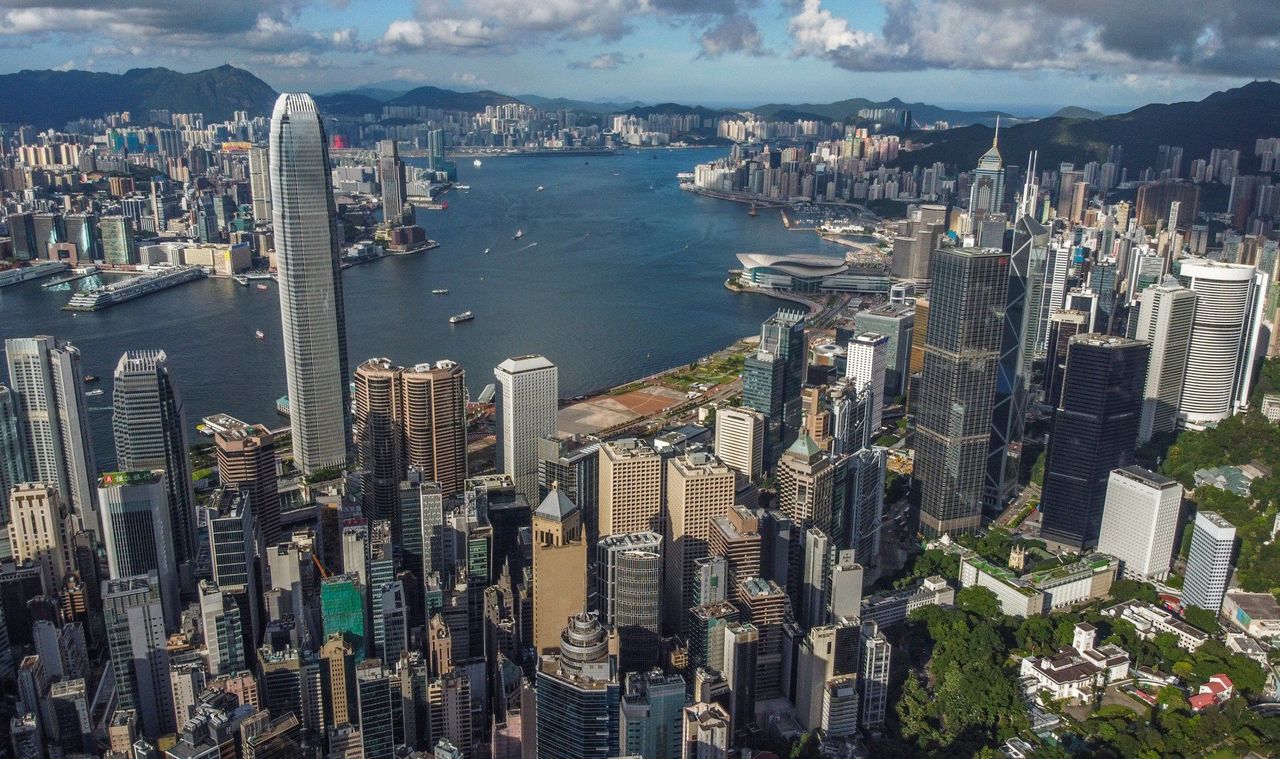 Hong Kong remains an important gateway for foreign businesses, an analyst says.

Lau Siu-kai, a vice-president of the Chinese Association of Hong Kong and Macau Studies think tank, said it was expected that American businesspeople would adopt a less confrontational approach than US politicians because they saw business prospects.

He said as long as China and East Asia still had faster economic growth than the West, Hong Kong remained an important gateway for foreign businesses to enter the mainland.

"Grievances against Hong Kong's anti-epidemic measures will gradually ease, 'telling Hong Kong stories well' is still beneficial to their businesses if some of the West's misunderstandings towards Hong Kong can be dismissed," he said.

Woon, 74, a US citizen who is currently serving as president of the Asian Institute of Technology in Thailand, will relocate to Hong Kong to take up the presidency post.

Last month, Joseph said Hong Kong still had a well-respected financial infrastructure – including its monetary authority, tax system, stock exchange and banking system – but questioned whether these attributes could withstand the political changes.

"If the rule of law is starting to erode, how long can that golden goose remain untouched?" she said at a forum. "I think there's a huge amount of risk now."