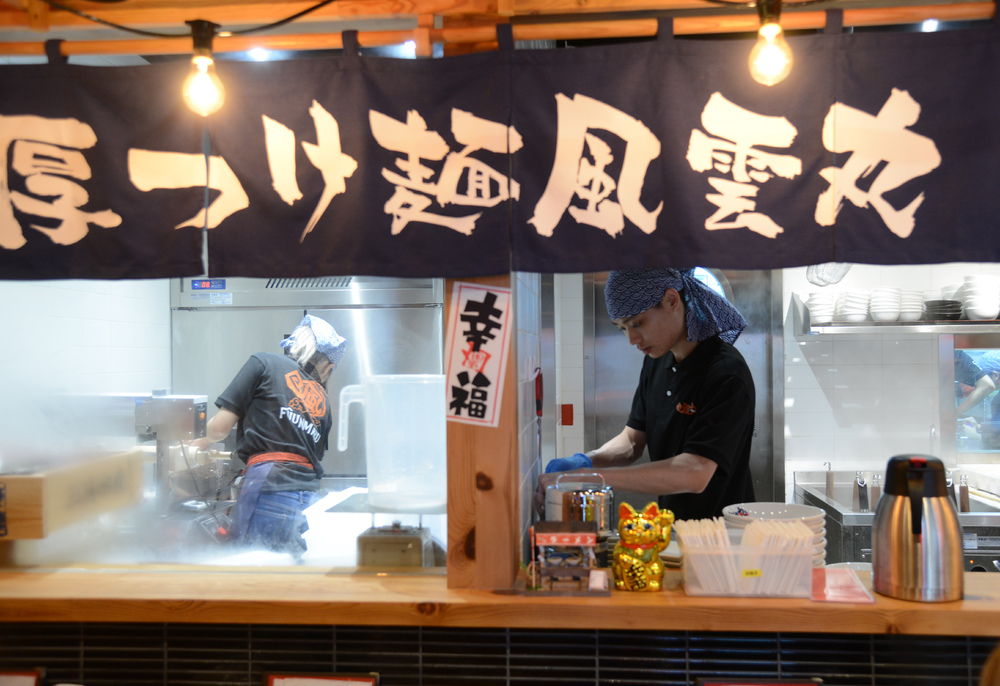 Ramen shops trio charged by ICAC jailed for bribery and theft
A former head chef and two former managers of two Japanese ramen shops were charged by the ICAC and jailed for between six and 13 months by the District Court on Thursday.
Wong Shing-tat, 34, former head chef of Bright Mark Restaurant Ltd, was sentenced to 13 months' imprisonment. Ng Wai-to and Lam Ting-fung, both 29, respectively former shop manager and captain of Bright Mark, were jailed for seven and six months respectively.

The trio pleaded guilty to a total of 10 charges – three of conspiracy to steal and seven of offering an advantage to an agent.

When passing down the sentences, judge Edmond Lee Chun-man stressed that all three defendants had breached the trust placed on them. And Wiong who orchestrated the scam using his role as the head chef, was the most culpable and thus faced the heaviest sentence.

Bright Mark had operated a number of Japanese ramen shops under two brand names – Bari-Uma Ramen and Fu-Unmaru. Wong Shing-tat was the head chef of Bright Mark who was also responsible for managing the kitchens of all branches operated under the two brand names.

From August 2017 and November 2018, Wong and six co-defendants had conspired together to steal cash totaling over HK$150,000 from the till at the Tseung Kwan O branch of Bari-Uma Ramen.

Lam had also offered bribes of HK$6,000 and HK$9,000 to Wong and another chef Lui, respectively, for conniving at the stealing and complying with verbal food orders made to kitchen staff.

From August and November 2018, the trio and another had conspired together to steal cash totaling over HK$34,000 from the till at the Tsim Sha Tsui branch of Fu-Unmaru.

Six other former employees of Bright Mark, aged between 23 and 43, had earlier pleaded guilty or were found guilty after trial to a total of 12 charges – two of agent accepting an advantage along with the 10 charges mentioned above.

They were sentenced to 80 hours or 100 hours of community service order, while a waitress has her sentencing scheduled for February 17.