Lawmakers suggest hike after suspected cases of abuse reached 314 last year, two times more than 156 registered in 2020.
Hong Kong lawmakers have suggested raising a HK$500 (US$64) penalty for MTR passengers who abuse a cut-price ticket scheme for the elderly, after reports of misuse were found to have doubled from two years ago.

The scheme allows residents aged 60 or above, and eligible people with disabilities, to pay only HK$2 for rides on the MTR and other public transport.

The government had previously introduced the JoyYou card, a personalised Octopus pass for the elderly that features the holder's name and age, in an effort to curb the risk of abuse by anonymous users.

But continued misuse under the Public Transport Fare Concession Scheme was raised at the city's legislature on Wednesday, with official figures showing suspected cases of abuse had reached 314 last year, two times more than the 156 registered in 2020. Joint surveys conducted by the Transport Department and public operators showed the city recorded 464 such cases in 2021.

"Both the government and the public transport companies should be responsible for a stronger supervision system," finance committee lawmaker Chan Kin-por said.

Adults evading full fares are currently liable to pay a HK$500 fine, an amount Chan thought was insufficient to act as a deterrent, saying the penalty should be increased.

"Otherwise those who continue to break the rules will think the fine is simply a fair price to pay if caught," he said.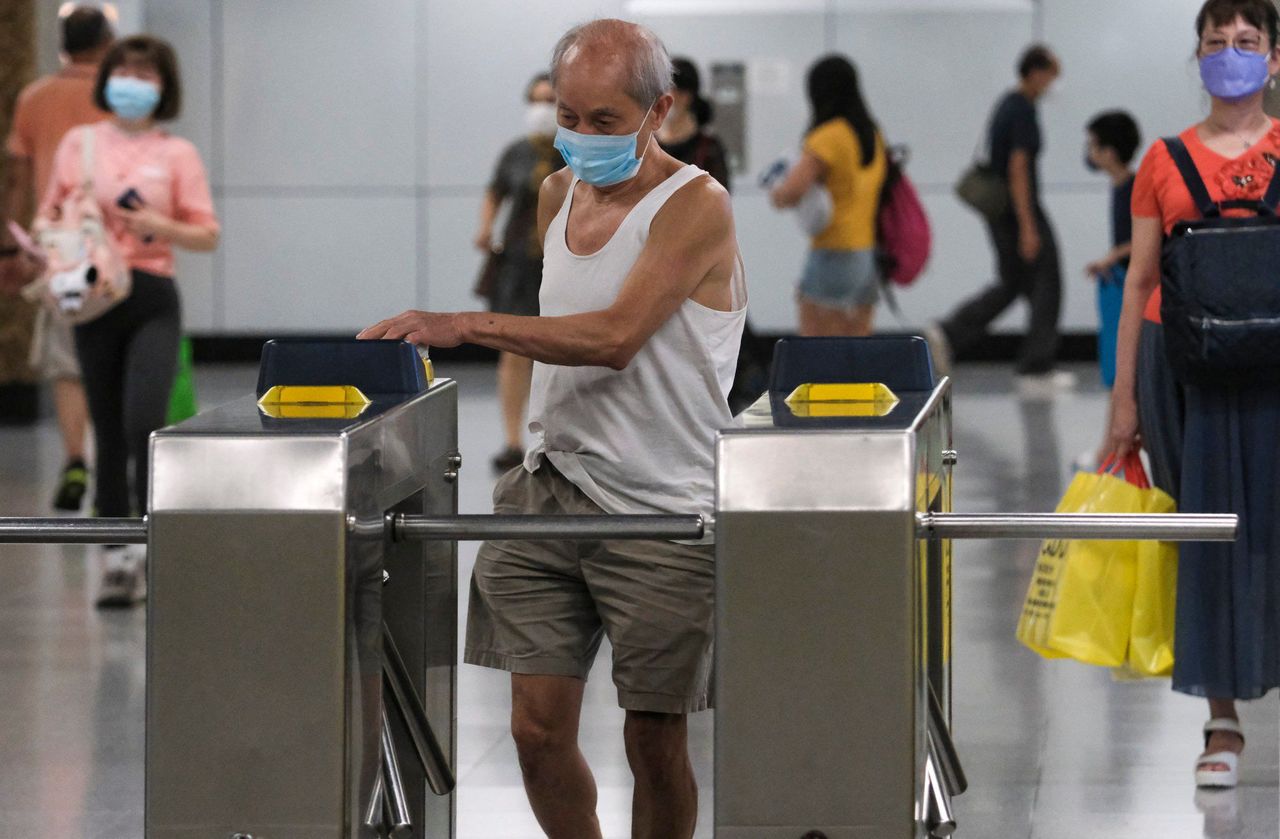 A man passes through the turnstiles at the Wong Tai Sin station.

Chan suggested the government monitor the transport records of JoyYou cards to identify abnormal use and subsequently flag situations when pass holders were making excessive trips for a regular elderly passenger during the day.

Setting daily limits on the cards and positioning staff members next to turnstiles could also be considered, he said.

"It would be good to have the penalty increased," said lawmaker Ben Chan Han-pan, but indicated it might not be the most effective deterrent. "The MTR Corporation is key for supervision," he said.

However, the firm's capabilities were constrained by human resources, he said, pointing out that other measures such as card monitoring could be implemented.

A spokesman from the MTR Corp said it "strived to combat" the issue by carrying out inspections every day. "The vast majority of MTR passengers pay correct fares," he said.

Although there were fewer than 20 reports of such cases on buses and mini buses annually, Chan suggested operators take greater responsibility for checking passenger payments as drivers should be able to hear the different sounds made by regular Octopus cards and the passes for the elderly.

Economist Andy Kwan Cheuk-chiu said changes to the penalty failed to tackle the financial strain of an ageing population.

"The proposed increase is irrelevant in solving the root problem, which is the rapid growth of the ageing population, accounting for over 30 per cent elderly in 2030," said Kwan, who is director of the ACE Centre for Business and Economic Research.

The money authorities could save by reducing the number of incorrectly subsidised fares was dwarfed by the funds needed to maintain the scheme, he said.

A wave of proposed toll and fare rises in the city sparked outrage among lawmakers and the community for what they said would aggravate the financial woes of residents who had been hard hit by the Covid-19 pandemic.

Hong Kong's rail operator announced in March that it would raise fares by 2.3 per cent this year in a move that would push up prices by 50 HK cents per trip at most for 90 per cent of passengers.

Last month, Star Ferry increased fares by 56 per cent, with the price of an upper deck seat for adults on weekdays rising to HK$5 from the previous HK$3.2. Three major ferry operators servicing outlying islands have submitted bids to raise ticket prices by between 22.2 per cent and 100 per cent.

Five franchised bus firms have also sought permission from the government to raise their fares, potentially adding to cost of living pressures.