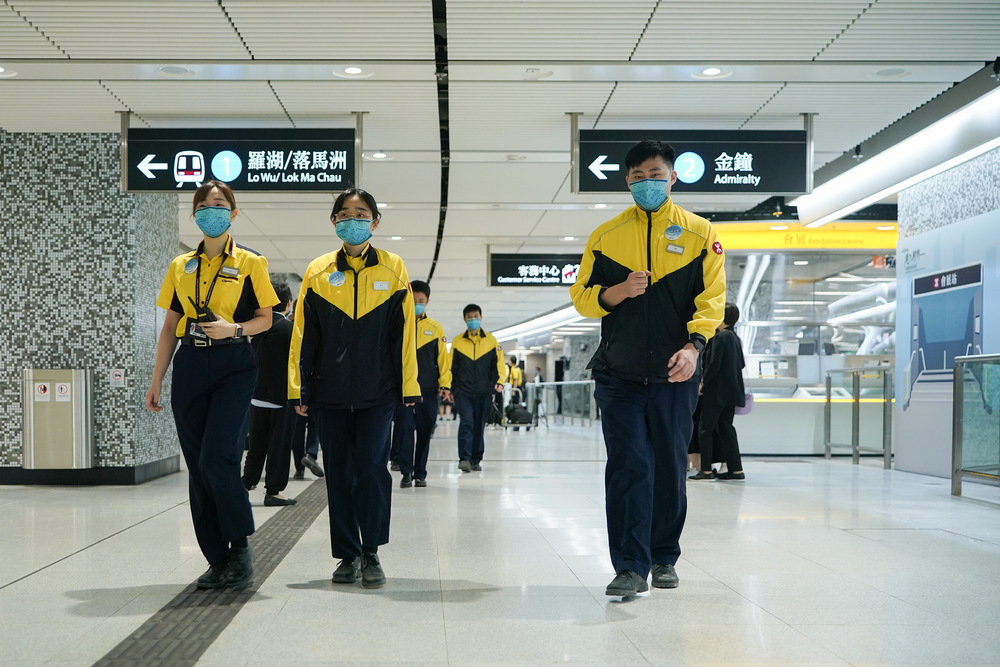 Railway unions call for pay rise after MTR reports HK$9.55bn revenue
Two unions have asked MTR Corp Ltd for a pay rise no less than the levels of civil servants' rate hikes, citing the train company's HK$9.55 billion of revenue in 2021.
The pay rise is only one of the three demands proposed by the Hong Kong Railway Workers General Union and the Federation of Hong Kong Transportation and Logistics Industry Unions.

The other two are setting a pay rise mechanism based on seniority and announcing the salary median of MTR workers for future rate adjustments.

The two unions pointed out that staff suffered from climbing inflation rates and declining purchasing power at the same time after MTR decided to follow the government's lead and freeze salary for two years amid the pandemic.

They continued that the salaries of fresh staff members started at the average salary levels of the year they were hired, while the wages of experienced workers will only increase by a certain extent across the board, pulling the salary levels of new and senior workers closer.

The dilemma is not fair and doesn't help staff retention, they added.

The unions then cited the HK$9.55 billion of revenue generated by MTR in 2021 as patronage gradually recovered after local pandemic development stabilized and classes and works resumed.

They also expected the patronage to further increase in the coming year with the commencement of the Sha Tin to Central Link and the cross-harbor extension of the East Rail Line.

They hoped MTR would boost workers' morale and give the green light for the pay rise after staffers stayed in their position and maintained regular train services amid the pandemic.

The 2022 Pay Trend Survey report released earlier proposed a 7.26 percent wage increase for senior civil servants, a 4.55 percent increase for middle-rankers, and a 2.04 percent increase for junior civil servants. The results were confirmed on Wednesday by the Pay Trend Survey Committee.