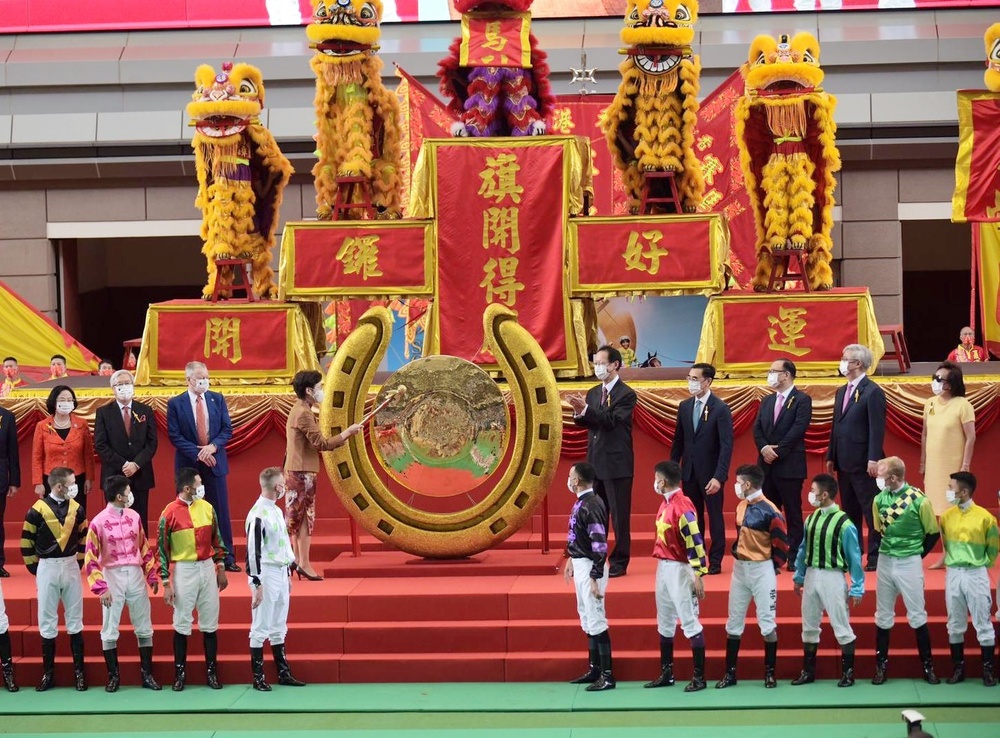 Racing fans welcomed back to racecourse as new season begins
Racing fans can finally return to the Sha Tin Racecourse by appointment as the new season opens today.
According to an announcement by the Jockey Club, apart from stewards, trainers, jockeys and Club officials, club members, horse owners and members of the public who have made advance bookings can be admitted into the racecourses. All entrants will have to abide by public health measures, including temperature screenings before entry and wearing masks during race meetings.

To comply with government requirements, all persons entering the racecourses are required to scan the LeaveHomeSafe QR code or leave their information on a form. In addition, smoking is not allowed inside the racecourses.

Last year, members of the public were not allowed to enter the racecourse due to the pandemic.

Today, many fans arrived at 11am to knock on the gongs in the public square, hoping to "win from beginning to the end" during the new season. A lion dance performance was held in the paddock at noon.

Chief Executive Carrie Lam Cheng Yuet-ngor, accompanied by Jockey Club chairman Philip Chen Nan-lok, officiated the eye-dotting ceremony.

The club said it expected about 20,000 people to attend today's racing.

In order to maintain social distancing, signage was set up at each row of seats in the public gallery to separate the crowd.

In preparation for the start of the new season, the Jockey Club said earlier that the Triple Trio, First 4 and Quartet pools will be combined for the first day and night races, and that the Jackpot Reserve will be increased.

Including the cumulative jackpot, a total of HK$70 million will be offered for the opening of the new season.

The MTR has resumed East Rail Line services to and from the racecourse from today. Services will also be available on September 5, 8, 12, 15, 19, 22 and 26.