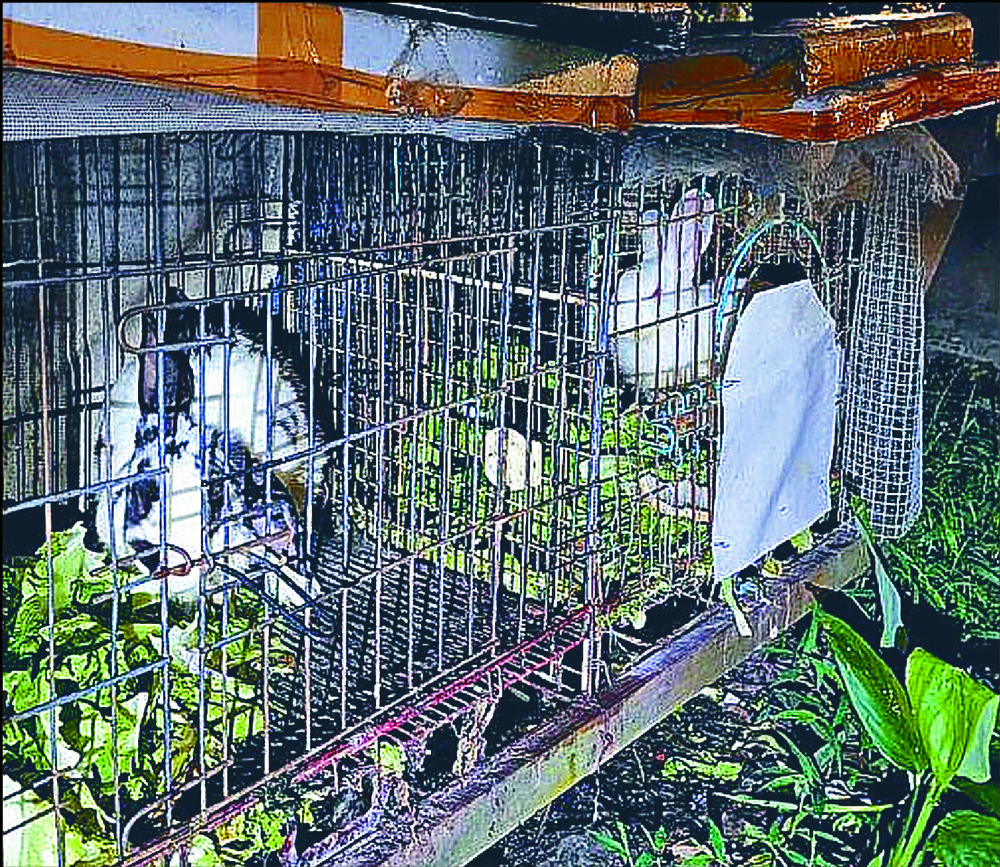 Rabbit sale bid lands man in deep water
A 66-year-old man has been arrested on suspicion of cruelty to animals after six rabbits were found without enough water.
The arrest came after officers arrived at a house at Tin Kwong Po in the Kwu Tung area of Sheung Shui, New Territories, to follow up on a complaint made about 5 pm on Sunday.

The caller told officers that someone was trying to sell rabbits there while housing them in a poor living environment, and suspected they were being mistreated.

"Six rabbits were found in iron cages outside the house when officers arrived," the police said yesterday.

"The hygiene condition of the place was poor and there was not enough water for the rabbits."

"Checks showed the rabbits were not in a life-threatening condition. They were later collected by a animal welfare organization for further examination."

The man, Chiu, was still being held for questioning yesterday afternoon.

No charge has been laid against him.

Officers from the police's animal crimes team in Tai Po are investigating.

The Society for the Prevention of Cruelty to Animals picked up the rabbits, five adults and a kit, a spokeswoman said.

"They will be examined and treated by our veterinarian," she added, and a report will be submitted to the police.

But she refused to disclose more details on the rabbits' condition, citing the ongoing investigation.

Police reminded the public that cruelty to animals is a serious offense with a maximum penalty of three years' imprisonment and a maximum HK$200,000 fine, according to the Prevention of Cruelty to Animals Ordinance.

"Police appeal to all pet owners to provide a proper living environment with enough food and water for their pets," the police said.

In a similar case on June 22, officers received a complaint over smells coming from a Tai Wo Village house in Pak Heung, Yuen Long, with the 37-year-old man, Ngan, suspecting cats and dogs were been mistreated there.

Officers found five dogs and four cats, but insufficient food and water.

The dogs were later collected bya government department, while the cats were picked up by the SPCA. The case was listed as cruelty to animals, but no one has yet been arrested.