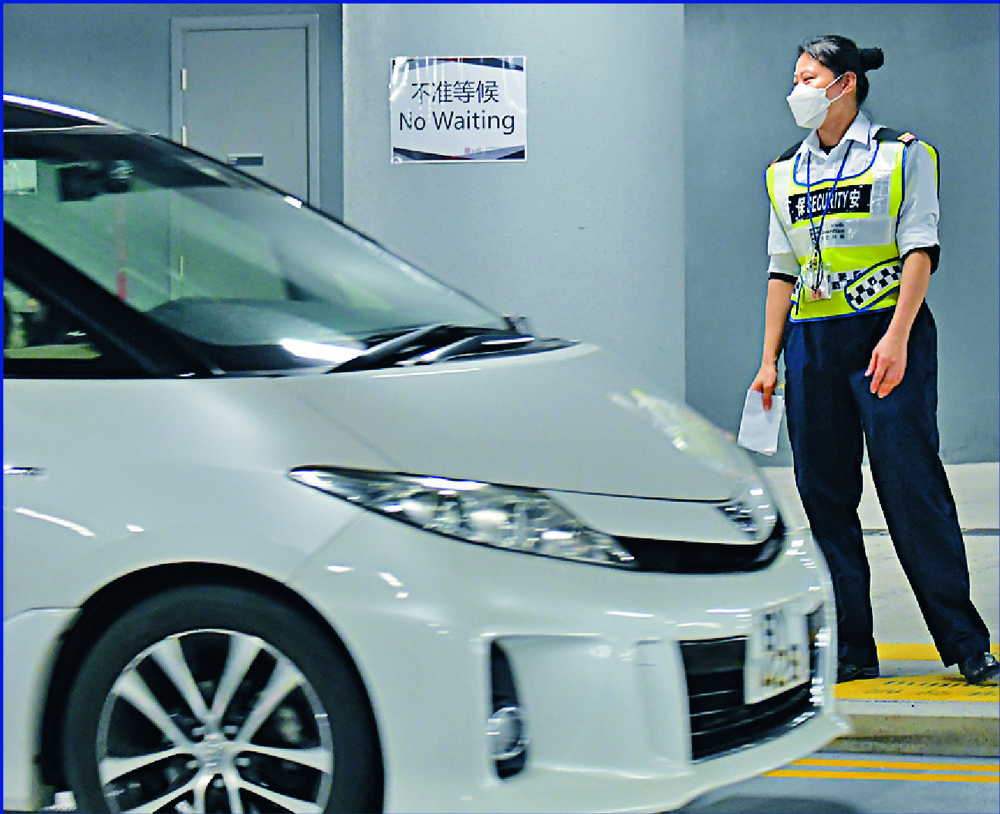 Queues gone but a higher cost awaits
No more queues were seen at the Heung Yuen Wai port carpark over the weekend after authorities stepped up measures by only allowing drivers with online bookings to park in the 400 spaces.
But one driver said he only managed to book a time slot of two hours, which would not be enough to take a trip to Shenzhen.

"As the parking fees haven't increased yet, I may return six to seven hours after my reserved period expires," he said, adding that he would "definitely be fined for overstaying."

Currently, drivers who overstay at the car park will be charged HK$10 per hour for the first two hours and HK$15 per hour for the remaining hours. But the charges will be increased to HK$60 and HK$75 respectively from Friday.

The parking fees will also be increased to HK$15 per hour, HK$150 per day and HK$80 for overnight stays from 6pm to 8am the following day.

The car park had been swamped by overstaying cars on the first weekend after the port was reopened on February 6, prompting authorities to adjust the fees and only allow cars with bookings to park.

A driver said it only took him a few minutes to park at the port after the new measure was adopted.

"I booked a parking space and it only took me a few minutes to park," he said. "There were a lot of cars waiting at the carpark last weekend but I didn't see many today.

"It's more convenient for cross-border travelers to drive to the border control point by private car."

He added that the higher parking fees could deter people from overstaying.

Another driver said she plans to book parking spaces by the day instead of by hours in case she cannot return to Hong Kong in time.

"I'd pay HK$150 to book a parking space for the whole day to avoid a punitive charge," she said. "It's expensive if I have to pay more than HK$70 per hour."

But she noticed there were still many vacancies in the carpark and suggested authorities to update the online booking system in real-time to allow other drivers to book the available spaces.

Meanwhile, the Transport Department has approved increasing the frequency of Citybus route B8 - which carries passengers between Tai Wai station and Heung Yuen Wai port - on weekends and holidays, from hourly to every 30 minutes.