Hiccups among issues sparked under city's tough zero-Covid policy, prompting apology from city leader.
Management hiccups and blunders at a government-run quarantine camp in Penny's Bay during a growing Omicron outbreak in Hong Kong have left many residents upset and prompted an apology from the city's leader.

Prolonged isolation, postponed tests, delayed meals, unanswered hotline calls, as well as issues with power supply and mobile phone reception were among distressing episodes experienced by those sent to the facility.

More than 60 Omicron cases have been tied to an infected Cathay Pacific flight attendant who flouted home-isolation rules. Some 4,700 people deemed close contacts have been sent to Penny's Bay, including 113 participants in a birthday bash for a pro-Beijing figure. The party, which has since ballooned into a political scandal, included senior government officials and lawmakers.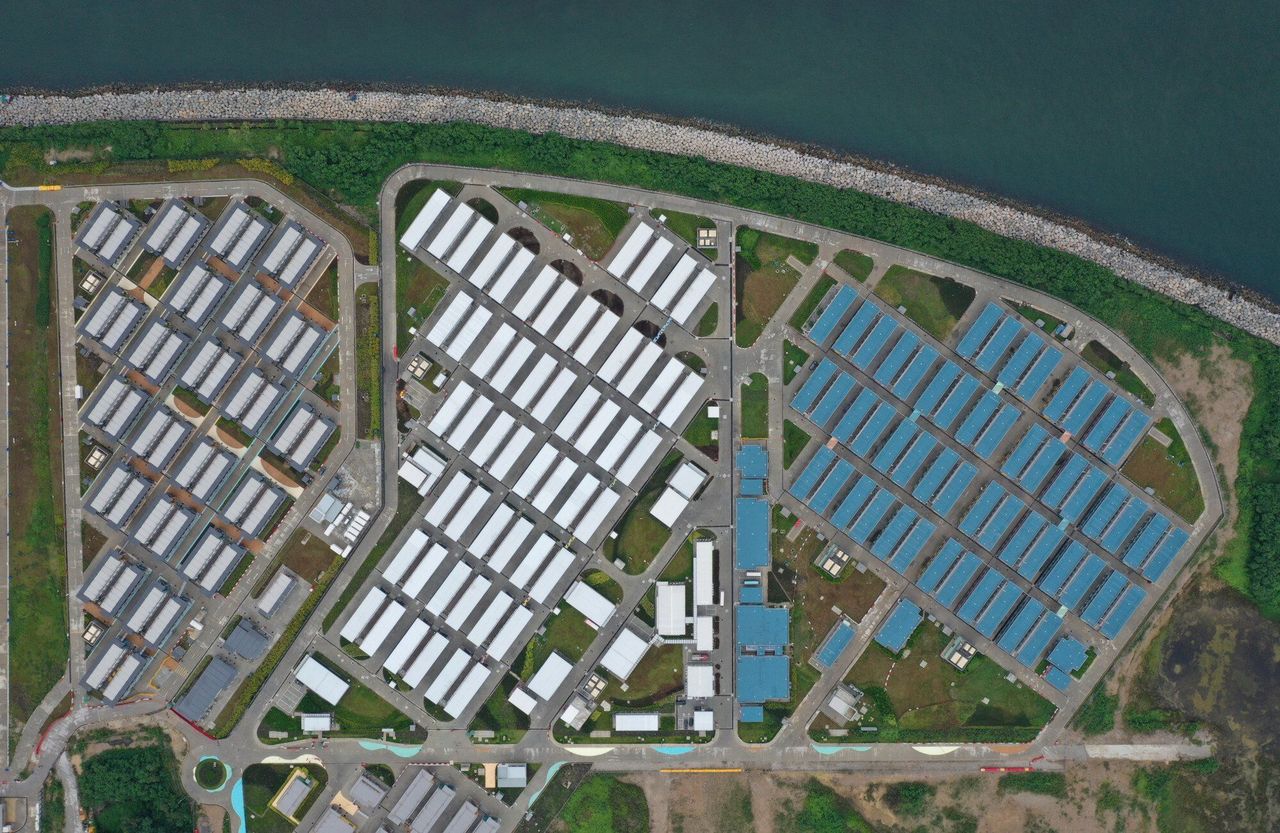 An aerial view of the Penny's Bay quarantine centre on Lantau Island.

Rambo Yu, director of the Chamber of Hong Kong Computer Industry, who was serving mandatory quarantine at Penny's Bay after attending the event, said on Friday that services had deteriorated over the past few days.

"The meals are often an hour late," he said. "Given the food quality, I have given up waiting for it and instead am relying on food I brought in, or deliveries from my family and friends."

Yu also said there had been a three-hour power outage on Wednesday afternoon. Residents were informed in advance of maintenance work, but Yu added he was surprised to find his mobile phone signal was also affected in the period.

"There was nothing that I could do in my room so I took a nap," he said.

While the government had earlier announced a cut to the quarantine period for close contacts of Covid-19 patients from 21 days to 14, Yu said he still had not obtained a clear answer from authorities on whether he could be released earlier.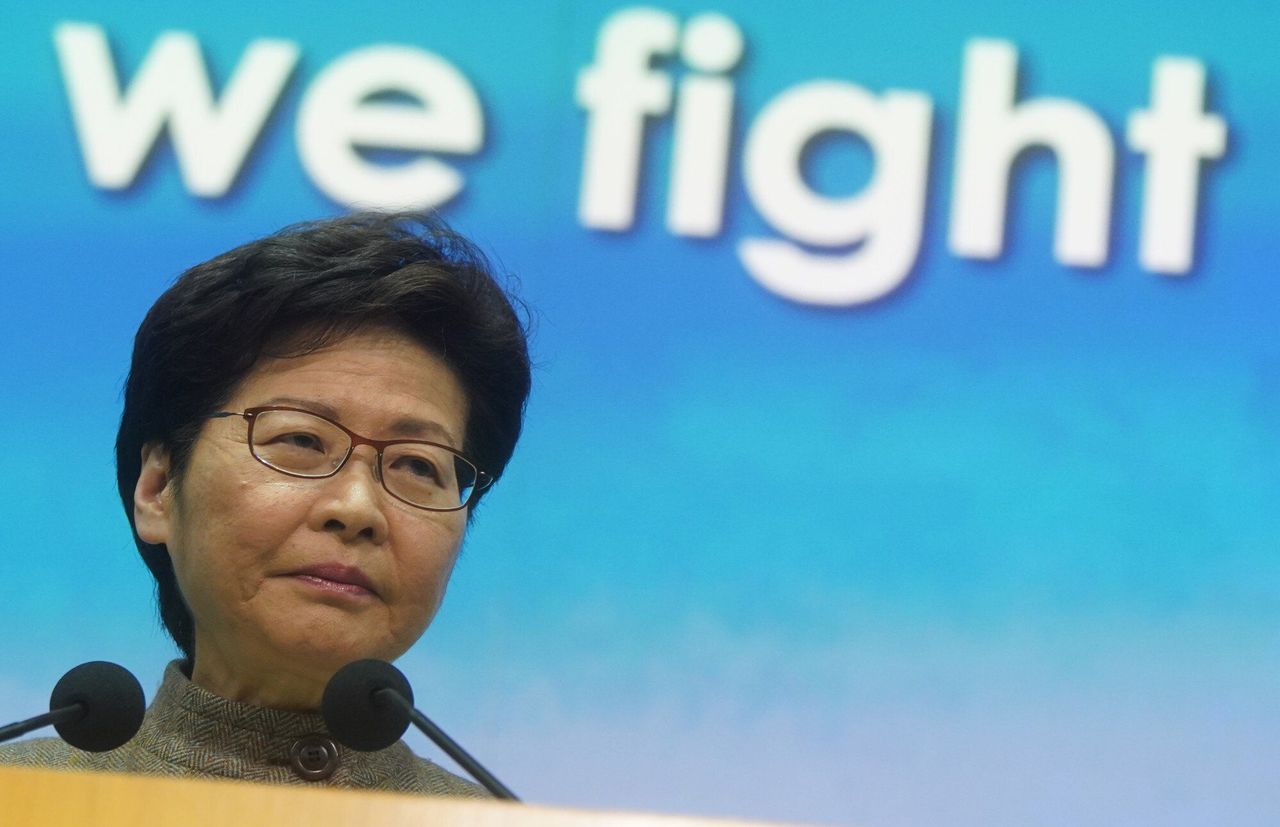 Hong Kong Chief Executive Carrie Lam.

Responding to complaints and the strain on Hongkongers under the city's tough zero-Covid policy, Chief Executive Carrie Lam Cheng Yuet-ngor on Friday said: "I need to apologise to residents who had unpleasant experiences during Covid-19 testing, contact tracing and compulsory quarantine on behalf of the government.

"I hope they can understand that we have already mobilised a lot of manpower to contain the Omicron outbreak but unfortunately we still cannot keep everyone satisfied."

Among other angry voices was a Penny's Bay resident, who spoke on condition of anonymity. The individual, who had to stay at the facility for a week, said calls to its hotline always went unanswered, and staff members only responded to his WhatsApp messages four to six hours later.

"Seriously, if someone suffers from a heart attack here, the workers will probably only discover it when they see his body," the man said.

"Quarantine is not supposed to be a form of punishment, as we are also trying to cooperate with the government's anti-epidemic effort. We are not asking for hotel-level service quality, but authorities should also ensure our safety and dignity."

While the resident said his test was done on his third day in quarantine, other friends also in isolation there told him they were not tested by that deadline.

"We also saw someone walking along the corridor unmasked. No one stopped her. Our complaints were not addressed either," he claimed.

Hong Kong requires close contacts of Omicron patients to be isolated for two weeks at Penny's Bay, undergo seven days of self-monitoring at home and get tested on the 19th day.

Household members of close contacts must quarantine at Penny's Bay for four days, while returnees from a specified group of countries within the city's high-risk tier have to also serve four days at the facility, before continuing their quarantine at chosen designated hotels for 17 days.

According to the Centre for Health Protection, 1,666 out of 3,416 units were occupied at Penny's Bay as of Saturday, while 2,150 people had completed their quarantine at the facility between January 6 and 13. The other government quarantine centres comprised three hotels and a holiday camp.

Centre for Health Protection controller Edwin Tsui Lok-kin also apologised to those affected, revealing that some 60 people were confined in their room for up to 48 hours more than the required four days.

The information of some residents was omitted from the centre's admission records, he said. As a result, tests were not given to them on the first day of arrival, delaying their departure date.

He said the centre had strengthened supervision of the system to ensure that information would not be left out in each step of the process, adding that the number of staff was increased from 600 to 1,000 to avoid similar incidents.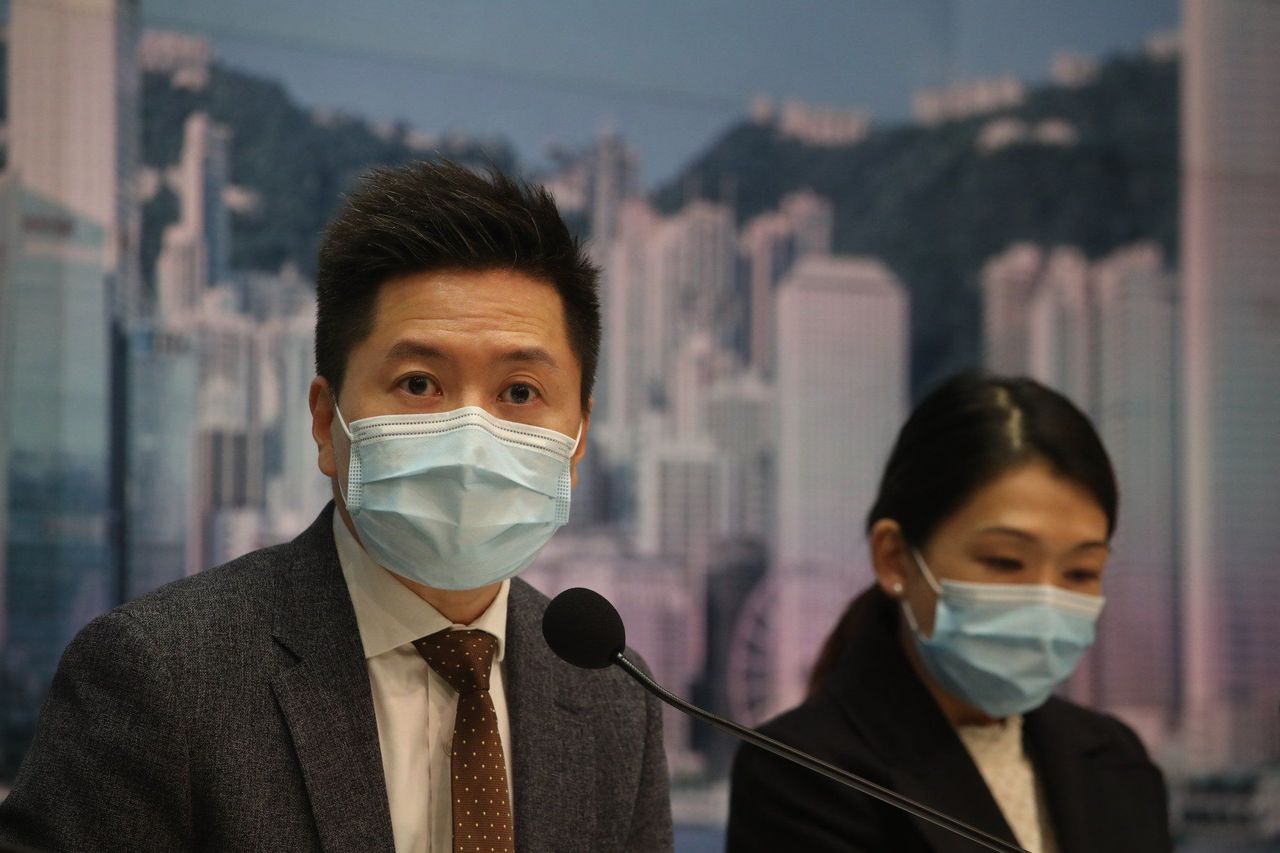 Centre for Health Protection controller Edwin Tsui (left).

In a Facebook quarantine support group, a user called Spongano claimed there were also loopholes allowing residents to leave the camp before they were confirmed as uninfected.

Returning from overseas and finishing his four-day quarantine at Penny's Bay, he said he then started his 17-day hotel stay with a friend who was also isolated at the earlier facility.

But they were informed the next day, through a paper slipped under the room's door, that the friend, who stayed in a different room in Penny's Bay, was positive in a test she took before leaving the camp.

"I am wondering why on Earth they let people out of Penny's Bay before having the confirmation of a negative test?" he posted in the Facebook group.

"Now because we have shared our quarantine room for less than 24 hours, I am considered as a close contact and will be sent back to Penny bay, again … If I am lucky enough to not [have a] result [that is] positive as well …. I am mad [at] how they handled this."

Another user named Ng was sent to Penny's Bay after her domestic helper went to a church where four positive cases were found. She said she was among those stuck in the camp two days more than the required four-day quarantine from January 8 to 11.

According to her Facebook post, she received a negative result on January 12, but by the next day, had still not received word of whether her group, which had children and at least one elderly member, could be released.

"I've complained to the Centre [for] Health Protection. All they said was 'someone will get back to you'," she posted.