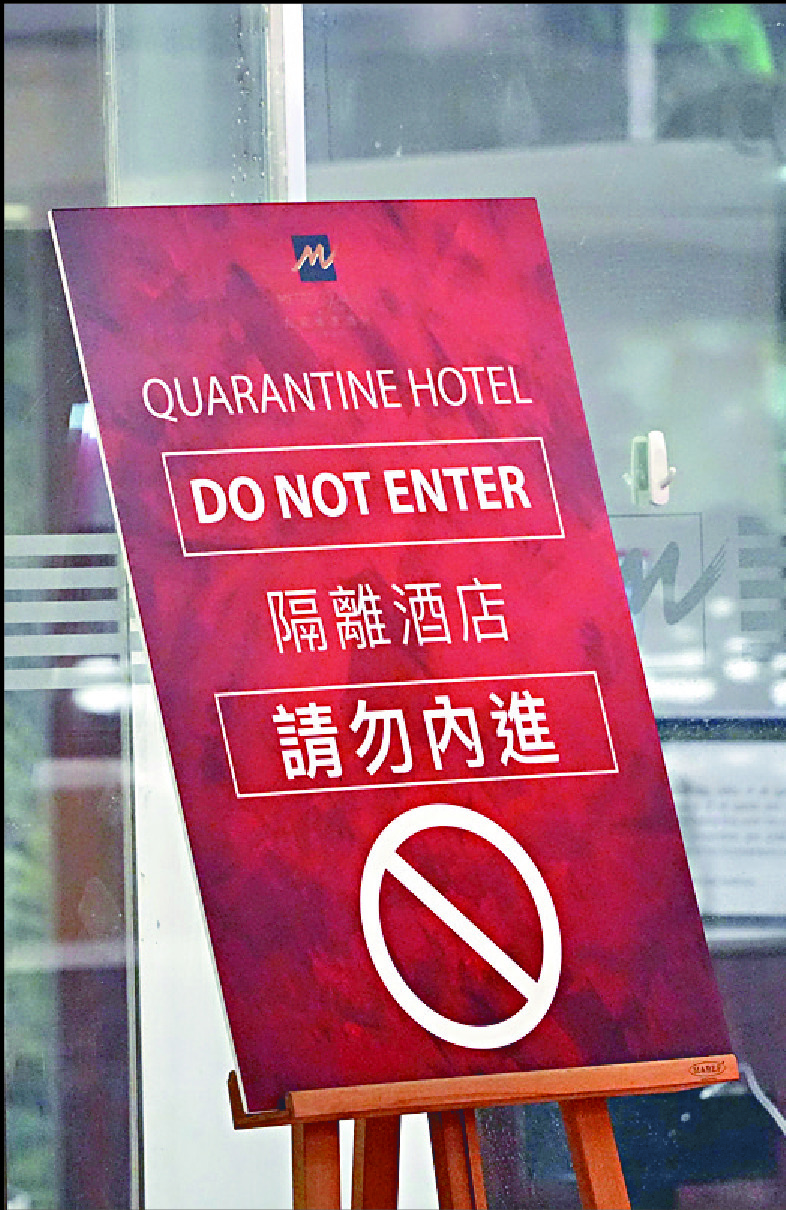 Quarantine hotels feel pinch of fewer arrivals
Some quarantine hotels have returned to their usual business or became community isolation facilities due to a low number of overseas arrivals, even after hotel quarantine was cut to three days followed by four days of medical surveillance.
Currently, there are 68 hotels participating in the quarantine hotel scheme. They provides more than 26,000 rooms - the most since the program was implemented at the end of 2020.

However, the less-than-expected increase in the number of arrivals caused a significant drop in the demand for quarantine hotels, with an estimated occupancy rate of only 60 percent.

According to the Immigration Department, since the implementation of the "3+4" measure on August 9, the number of arrivals via the airport reached 7,428 on August 14, a Sunday. There were 8,206 arrivals last Sunday.

However, the number of arrivals dropped to a range of 3,000 to 6,000 for the majority of the days since August 9, meaning the only significant increase occurred on weekends.

At least four hotels with 1,500 rooms have already ended their stints as quarantine hotels, much earlier than the end date of the scheme's current cycle on October 31.

Winnie Chan Wun-yin, association manager of Federation of Hong Kong Hotel Owners, said there has been a big reduction in hotel revenue.

This is because the peak period of people traveling to Hong Kong for the summer holidays has passed on top of shortened quarantine days, so some hotels decided to notify the government of their withdrawal a month before the cycle ends.

She added that many hotels hope to take advantage of the low season to transform back into ordinary hotels to receive staycation guests, long-term tenants, and people with yellow health codes who need to undergo four-day medical surveillance.

Timothy Chui Ting-pong, executive director of the Hong Kong Tourism Association, echoed Chan's comments: "It is believed that more designated quarantine hotels would 'get off the boat."

He added that whether hotels will participate in the next quarantine hotel scheme round from November to February depends on Hongkongers' travel plans for Christmas and Chinese New Year.

Chui also said that before the pandemic, 80 percent of hotel guests were mainland visitors, so he believes tourism will have difficulties in reviving before the border between Hong Kong and the mainland reopens.