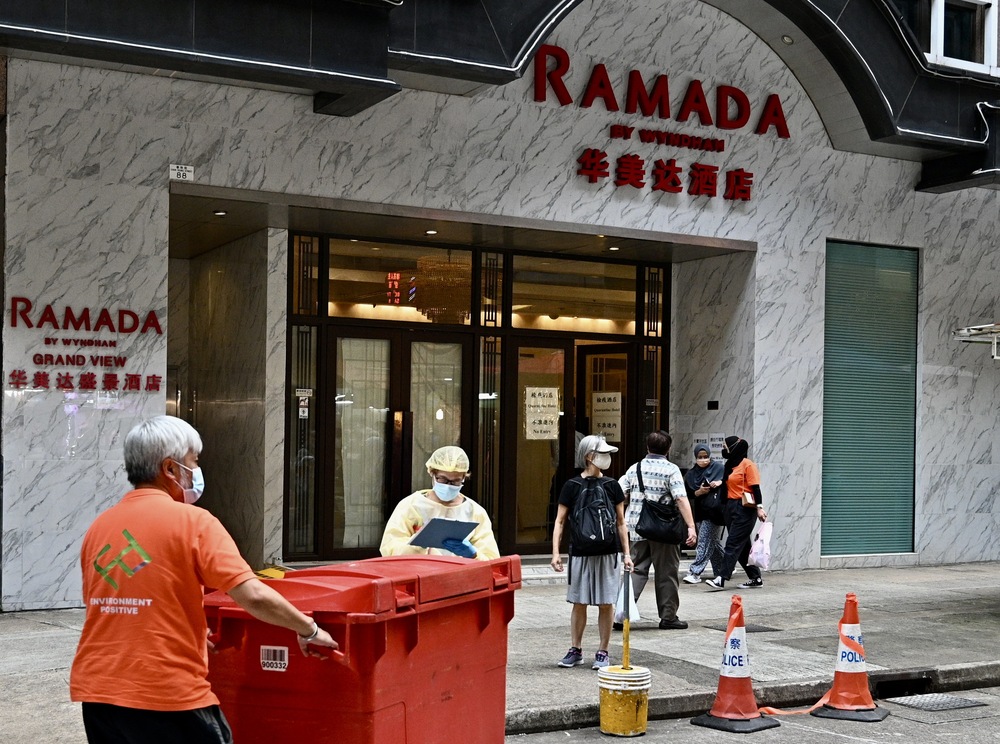 Quarantine hotel and airport staff to have more frequent tests starting next week
Employees of the airport, designated quarantine hotels and drivers carrying travelers between them will have to undergo more frequent Covid-19 tests starting next week, as the government attempts to ease the mainland's concern over border reopening, sources said.
It is understood that airport staff are now required to get vaccinated and be tested every three days.

The frequency of testing for vaccinated workers at 36 designated quarantine hotels, and drivers carrying arrivals to the hotels, will also be increased from every seven days to every three days.

As for unvaccinated hotel workers and drivers, they will be required to undergo tests every day, sources said.

Government advisor David Hui Shu-cheong told The Standard that requiring vaccinated people who work at high-risk places to be tested every three days is acceptable. He added that the current weekly test for high-risk groups is meaningless because the Delta variant has a shorter incubation period.

"High-risk groups on the mainland are tested every two days, and mainland authorities hope Hong Kong could adopt similar measures," Hui said.

The new arrangement came as the airport handled 227,000 passengers and 13,920 flight movements last month, surging by 127.4 percent and 32 percent respectively from a low base during the same month last year.

According to traffic figures released by the Airport Authority on Sunday, the airport handled more than 7,000 travelers every day last month, including an increasing number of mainland passengers transiting to Europe and North America.

Separately, sources said more low and middle-priced hotels will join the designated quarantine hotels scheme starting December, as more Hong Kongers, including overseas students, will return to the city for Christmas and Lunar New Year holidays.

It is understood that those hotels will charge HK$600 to HK$800 per night.