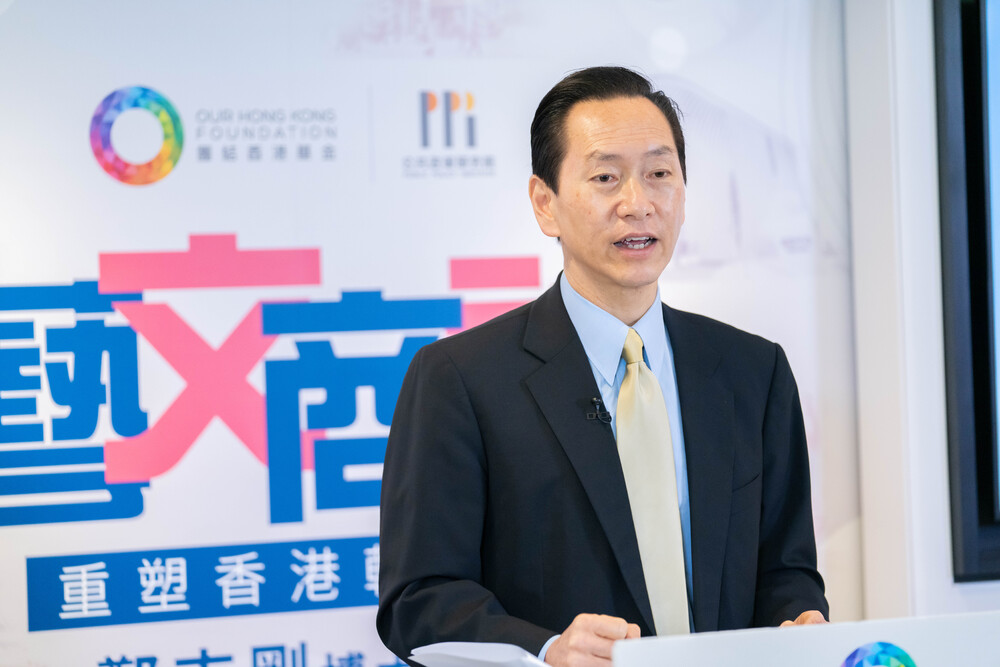 Put more resources to promote art and culture, said Bernard Chan
Put more resources to promote arts and culture to provide more opportunities for youngsters, Executive Council convener Bernard Chan said.
In a forum hosted by Our Hong Kong Foundation about reshaping Hong Kong's soft power through the integration of arts, culture, business, and social purposes. Chan said that Hong Kong used to be a "cultural desert" but it has evolved.

Taking a performance he had seen two years ago as an example, Chan attended a classical music concert at AsiaWorld-Expo under the request of his son. To his surprise, the concert was viewed by a majority of the young audience.

"When I arrived at the center I was shocked as 70 percent of the audience there were young people," Chan said. "I thought to myself did I attend the wrong concert? It's like a rock concert but for classical music,"

Chan said from the "dynamic" experience of the concert, he can tell that Hong Kong's society has elevated where many young people will gather for cultural events.

He added the government has declared that it will develop Hong Kong's arts and culture under the national 14th five-year plan, such as putting resources into the West Kowloon Cultural District.

"Many people might criticize why West Kowloon hired so many foreigners, well because in the past Hong Kong might not have that many talents from the [arts and cultural sector]. However we should cultivate talents in this field," Chan said.

He believes there will be more opportunities from the cultural and creative industry for the younger generation in the future. Chan hopes the education sector and the business sector can further promote arts and culture.

When he was a lawmaker, between 1998 to 2008, he has asked the government how to encourage local youths into participating in arts as many failed to see any opportunities in the field.

"The government said it will do it. But after 20 years it seems like it fails to create a trend, the government should do more," Chan said.

Attending the same forum, CEO of New World Development Adrian Cheng Chi-kong said in the early 1980s Hong Kong was once a leading cultural products exporter of the world but its cultural influence has diminished.

He said Hong Kong needs to create a "Silicon Valley of Culture" to preserve and pass on Hong Kong's traditions, culture, and arts.

Cheng added his company, CTF Education Group, will promote education related to performance art in the future, such as building an international school in the Panyu district in Guangzhou with a huge music and drama hall.