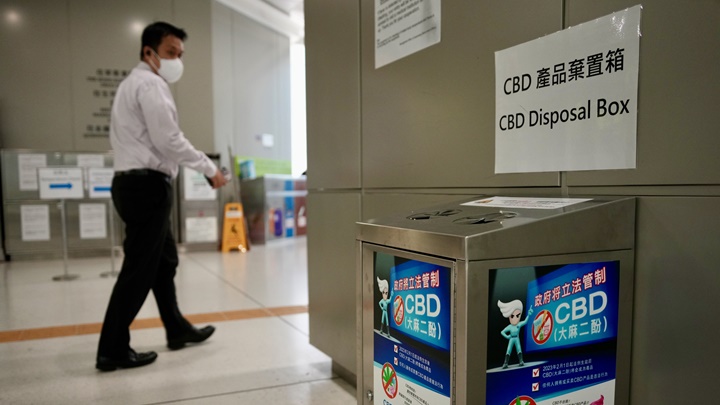 Public warned to discard of CBD products by February
The government on Tuesday reminded the public to properly handle cannabidiol (CBD) products in their possession as the legislative control of the products will come into effect on February 1.
Upon commencement of the new law, trafficking and illicit manufacturing of CBD are liable to a maximum penalty of life imprisonment and a fine of HK$5 million. Possession and consumption of the substance will be subject to a maximum penalty of seven years imprisonment and a fine of HK$1 million.

"It is a tradition that families will clean their homes before the Lunar New Year, so it is a good time to throw away any CBD products to avoid violating the new law, which will soon take effect after the Lunar New Year holiday," a government spokesperson said today.

To facilitate the voluntary disposal of CBD products, the government has placed disposal boxes at 10 government buildings and offices across the city for the collection of CBD products on or before January 30.

As of January 16, around 1 600 items containing CBD were collected, said the spokesperson.