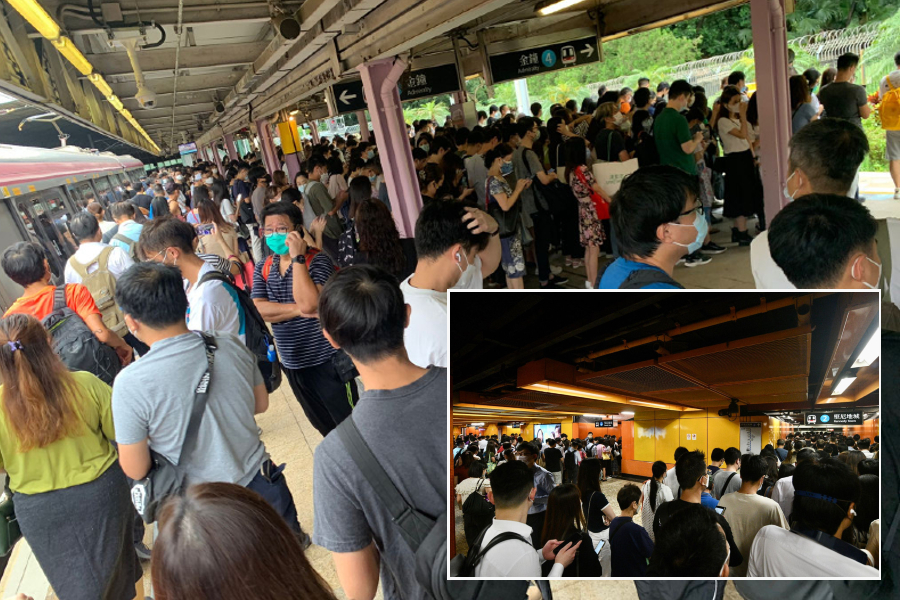 Public transport crowded as citizens return to work after typhoon
Hongkongers rushing to get back to work after the Observatory lowered the No. 8 Typhoon Signal to No. 3 this morning found themselves among crowds waiting in line for public transport, extending the typically short morning rush hour period by a few hours.
At North Point MTR Station, the platform for the train to the Hong Kong Island line was crowded with commuters. A comparable situation could be found in others MTR stations, where the queue for passengers extended to the concourse.

Across the harbor in Tsuen Wan, many began congregating at bus stops and the MTR station, with a few lines forming at bus stations.

Tsuen Wan resident Mr. Leung had gone out to work immediately after the Observatory made its announcement and reported that this situation may be because of company policy.

"The company requires you to return within two hours," he said, which may have contributed to the shocking scenes of congestion across the city.