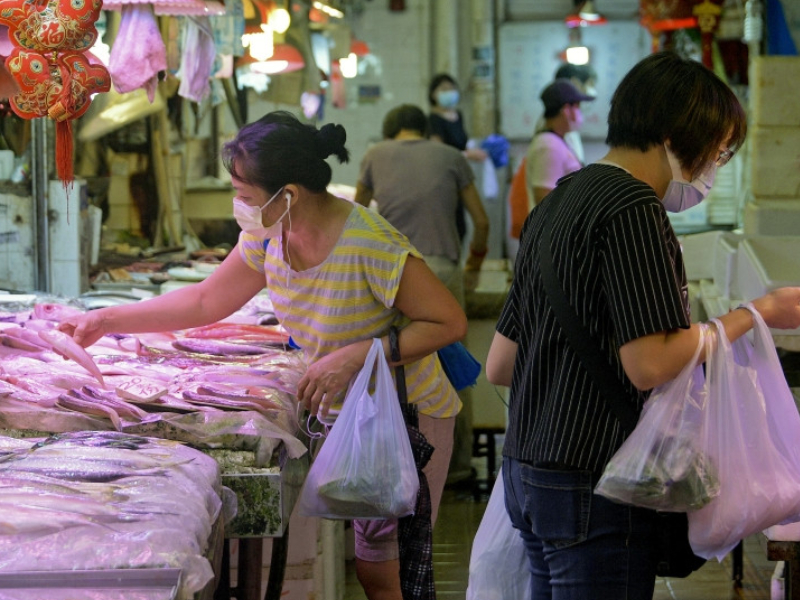 Public toilets and cemeteries exempted from latest LeaveHomeSafe mandate
Citizens will have to scan QR code using the LeaveHomeSafe app when entering wet markets and cooked food markets starting next Monday (Nov 1), but public toilets and cemeteries will be exempted from the mandate.
The Food and Environmental Hygiene Department on Friday announced that the LeaveHomeSafe mandate will apply to the department's offices and indoor facilities, including public markets, hawker bazaars and cooked food markets starting November 1.

Yet venues including columbaria, gardens of remembrance, cemeteries, Gardens of Forever Love, refuse collection points, public bathhouses and public toilets are exempted from the mandate.

The Leisure and Cultural Services Department on the same day also announced that the mandate will apply to its offices and certain venues starting November.

The venues include:

- All museums, public libraries and performance venues

- Indoor sports facilities including sports centres, squash centres, standalone squash courts, badminton centres, table tennis centres and the Hong Kong Velodrome

- Outdoor sports facilities including sports grounds, fee-charging grass pitches, tennis courts, tennis practice courts, bowling greens, archery ranges, golf driving range and practice green

- Public swimming pools

Youngsters aged below 12, elderly aged 65 or above and those with disabilities who find using the app difficult can fill in a form instead.