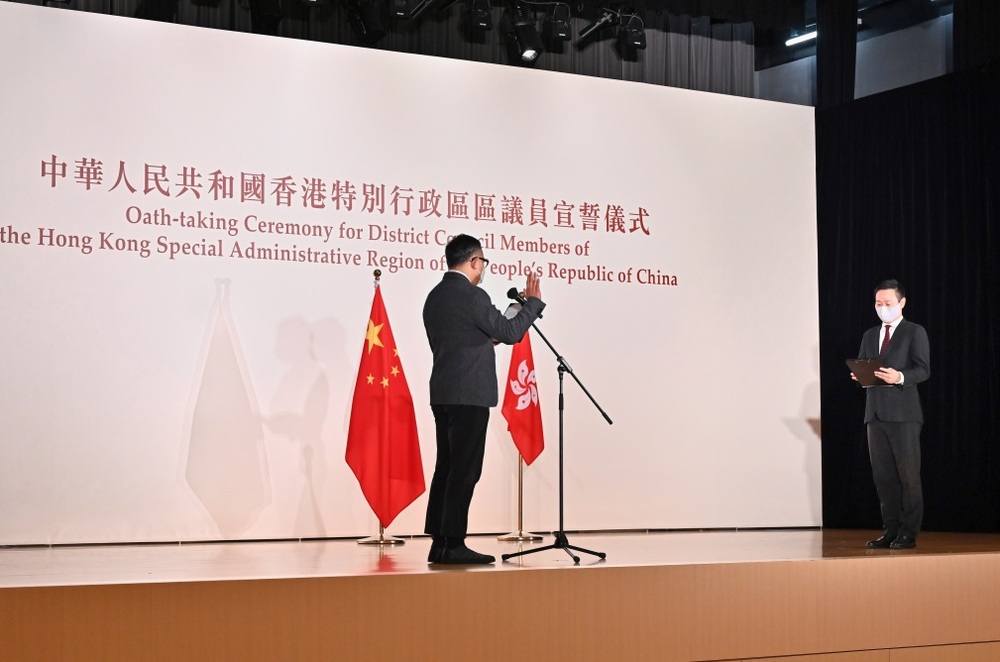 Public officers to take oath next
More public officers will have to make declarations to pledge allegiance to the SAR government, Chief Executive Carrie Lam Cheng Yuet-ngor said.
In a public consultation for her upcoming Policy Address, Lam was asked if the government will require more people to make the declaration to pledge allegiance to the SAR and the Basic Law on top of civil servants.

Lam said all civil servants and government employees have finished taking the oath.

"Public officers will be coming up next. But I can't tell you in detail what types of public officers they are, which organizations they belong to, or which positions they hold," she said.

Politicians have expected the government to expand the oath taking requirement to statutory bodies such as Hospital Authority, Airport Authority and Equal Opportunities Commission, as well as organizations which receive government subsidies.

HA chairman Henry Fan Hung-ling said earlier this year that he expected the authority's managing executives to be required to pledge allegiance. As for the rest of employees who focus on medical work, it may not be necessary to ask them to do so, he said.

In the same consultation session, Lam also said it is inevitable for the government to go through major reshuffle.

"It's time now to think about government reorganization in the next policy address," adding that she inherited the current structure from the previous government for at that time the political situation does not allow her to reshuffle it.

There should be a bureau to handle cultural policies. More collaboration between land and housing policies is also necessary, she said.