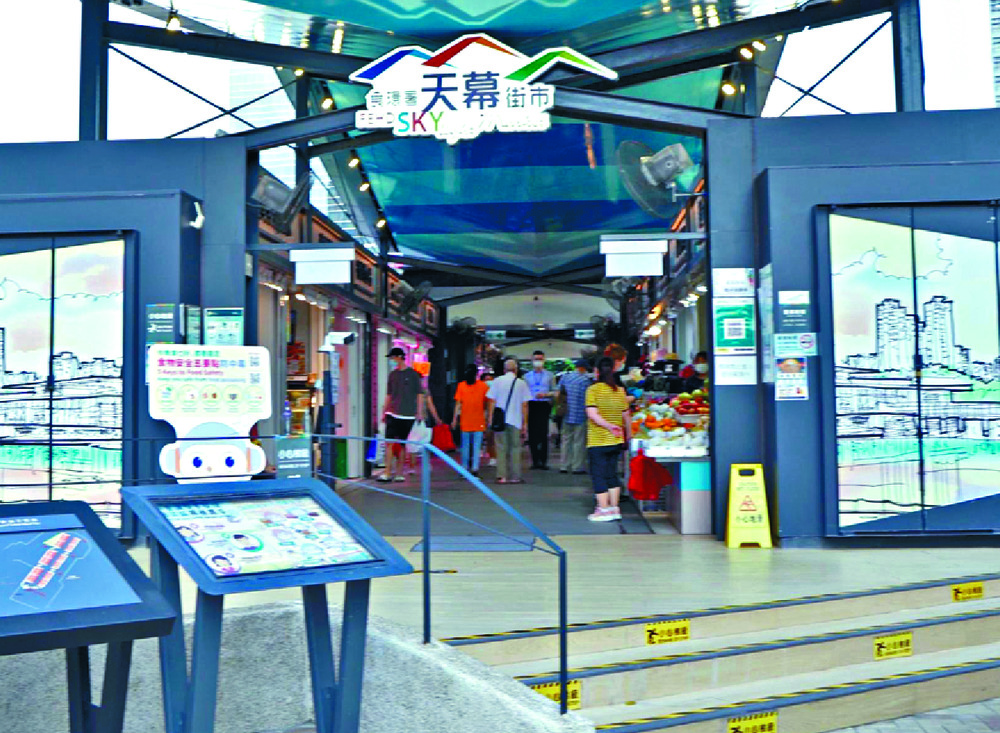 Public markets to get $2b upgrade
The government has reserved HK$2 billion for revamping 12 public markets in different districts, Secretary for Food and Health Sophia Chan Siu-chee said.
Of the 12 markets, including wet markets and cooked food centers all across Hong Kong, Chan said Aberdeen Market was the first to undergo a "complete" renovation to the tune of HK$254 million.

The renovation includes installing air-conditioners, replanning stalls' layout and expanding aisle space.

Of the 12 markets, four had completed renovation whereas six expect to complete renovation at the end of this year, she said.

"The refurbishment work of the remaining markets is under preparation, and is expected to roll out in phases starting in the second half of 2022," she said.

Authorities will also apply for funds for a new market in Tin Shui Wai - expected to complete construction in 2027 - from the Legislative Council next year, Chan said.

She said the new market, which would be situated opposite Tin Shui Wai Station on Tin Fuk Road, was among seven new market projects on the government's agenda.

She said ahead of the new market's completion, the temporary Skylight Market had been set up in Tin Shui Wai since last December.

"Apart from work such as daily management, cleaning, security setup and small-scale repairs, policies on the market's promotions and development, communication with relevant stakeholders and opinion exchange have been rolled out as well," she said.

"We hope to make the market's business thrive and fulfill the needs of citizens."

She added that the remaining six new market projects were in Tung Chung's downtown and new town, Tseung Kwan O and the new development areas of Kwu Tung North and Hung Shui Kiu.