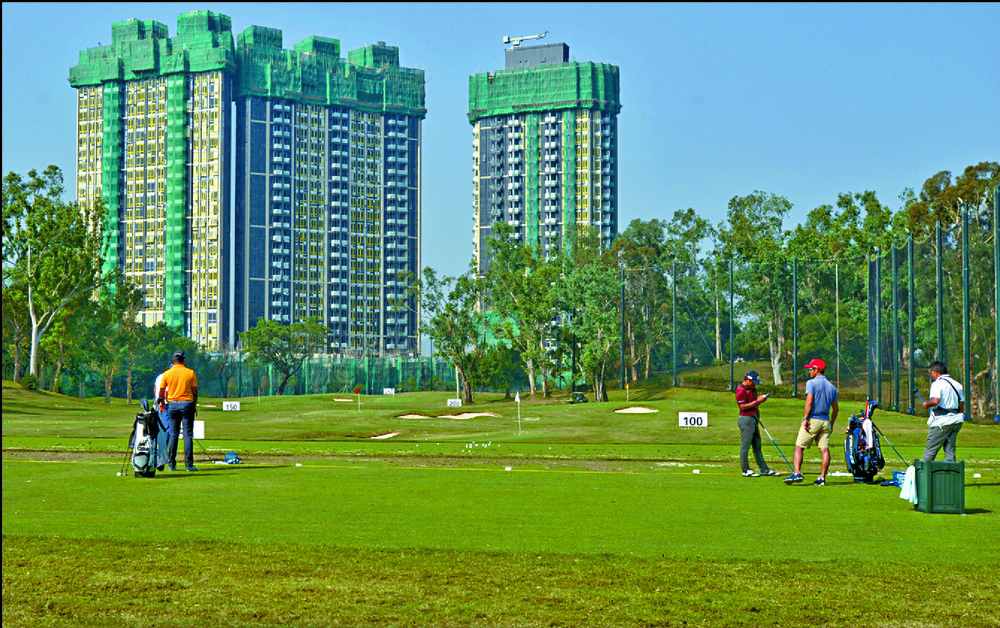 Public flats plan not par for course as officials jammed for 'not using brains'
Proposals to build public housing at the Fanling Golf Course were condemned by several Northern district councilors yesterday, who criticized officials for "not using their brains" in suggesting homes be constructed on land with high ecological value.
The criticism came in a meeting in which 10 councilors passed a unanimous motion rejecting a government proposal to develop 32 hectares of the 170-hectare facility, including turning nine hectares over for public housing projects.

The councilors disagreed with a Planning Department rating of the ecological value of the plot as "relatively low" following an environmental impact assessment study and the start of a public consultation on May 20.

In criticizing the EIA as "terrible," they said the ecological value is high for a place officials have been eyeing for development since 2018. They also slammed the latest plan for nine hectares to be used to build 12,000 public flats for 33,600 people, saying that will make Fan Kam Road even more congested.

"We now have jams on average days, and you plan to move in 30,000 people and expand the Northern District Hospital," council chief Lee Kwun-hung said. "If there are no traffic jams then, you could become the chief executive."

Legislative Council member Lau Kwok-fan said he understood the proposals would be brought before the Town Planning Board on Friday and with its approval, be published in the gazette and proceed to public consultation.

If complete planning and infrastructure are absent, he said, building the public flats may lead to "disastrous" traffic jams.